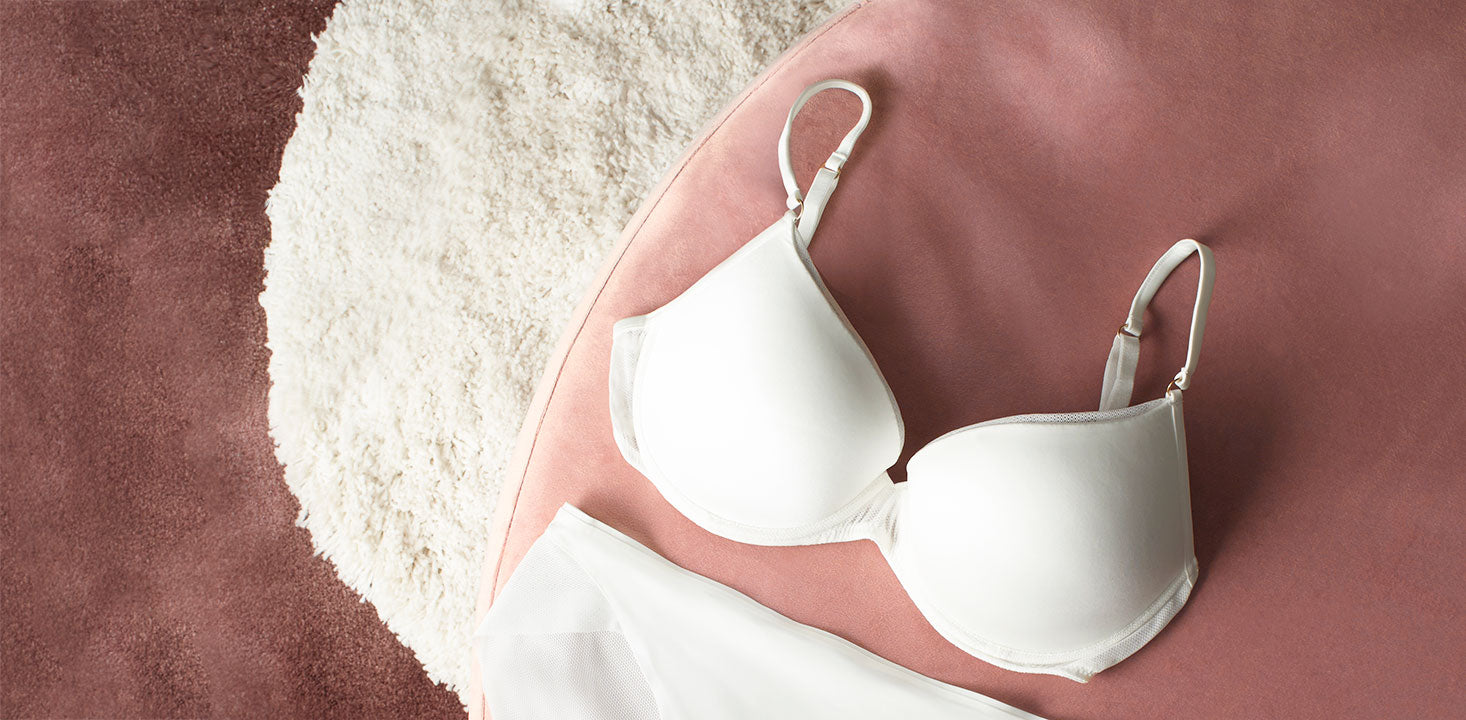 BRA DONATIONS IN MELBOURNE
When you think of helping those in need, donating food, clothing, or money is probably what comes to mind. But imagine for a moment you no longer had access to a bra that fits, clean underwear and feminine hygiene products. Going without these essential items can significantly impact the lives of women who are already vulnerable due to homelessness, family violence, poverty or social isolation.

But there is something you can do to help empower women in need - donating your bra to charity at Illusions Lingerie. Did you know you can donate old bras to a good cause? Many people assume it's just furniture, household items or everyday clothing that can be recycled, but bra donation can be a godsend for women in need.

Illusions Lingerie is proud to be a donation point for Support the Girls - one of the few Australian charities solely dedicated to bra donation. Simply visit us in-store to donate a bra to charity and help make a difference in the lives of Australian women in need.

WHAT CAN I DONATE?
The key to donating and recycling bras is the quality of the item. Every little donation helps, but if a bra is too pre-loved, then it can't be fitted correctly. Our rule of thumb is that if you would gift the item to a friend, then it's perfect for donating.

You can donate the following items:
- Everyday bras
(e.g. underwire, wirefree & strapless)
- Menstrual products
(e.g. Pads, Tampons & cups)
- Toiletries
(e.g. toothbrush, toothpaste & soaps)
However, there's also a huge demand for specialty bra donations, such as Maternity bras, Plus size bras, Soft cup bras and Nursing bras.
Before You Donate
BRA RECYCLING CHECKLIST
Before you drop off your items, make sure they are:

✓ Clean and washed
✓ The shoulder straps are in good working order
✓ The sides of the bras are not stretched or damaged
✓ There are no stains or perspiration marks
✓ The hooks and fastenings are in good condition with no rust
✓ The wires are intact (Tip: Push the wire to see if it pokes out)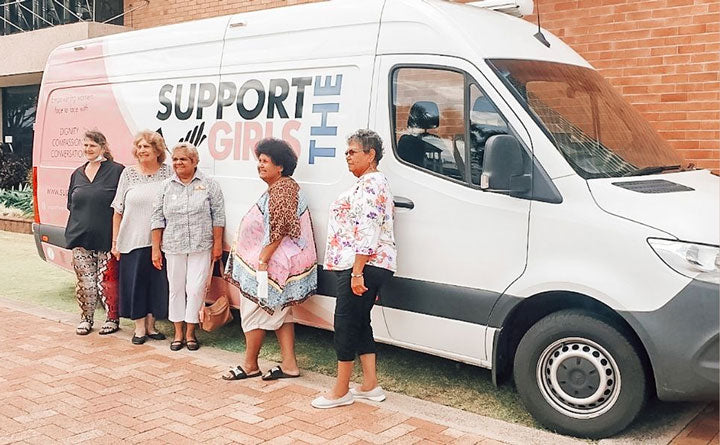 WHERE DO MY DONATIONS GO?
We've partnered with Support the Girls, who will pick up, sort and distribute donations to where they are most needed.

Founded in 2016, Support the Girls is a home-grown Australian charity dedicated to empowering women to escape cycles of violence, trauma and other hardships. Their goal is to provide women with the opportunity to thrive in a safe environment - and that starts with giving them the dignity of a well-fitting bra and access to quality clothing.

Unlike typical clothing donations, your bra donation provides direct support for their Bra Gifting Days - an entire day dedicated to supplying bras, underwear, toiletries and menstrual hygiene products to vulnerable women in local and regional communities. So your generous donation could be helping your neighbour, a friend or a family member.
DROP OFF YOUR DONATION TODAY
Are you wondering where to donate bras in Melbourne? Come visit us in-store today to donate and recycle new and pre-loved lingerie, loungewear or sleepwear. Or, visit the Support the Girls website to find other bra donation points in Melbourne.
Helping women in need starts with you.
Drop off location
22 Puckle St, Moonee Ponds, VIC 3039
Mon - Fri: 9am - 4pm
Saturday: 9am - 4pm
Sunday: CLOSED
Get Directions
DONATING VIA POST?
If you're unable to make it to our Moonee Ponds Drop Off Point, you can send your donations direct to Support The Girls:

Support The Girls Australia
P.O. BOX 269
PENRITH BC
NSW 2751