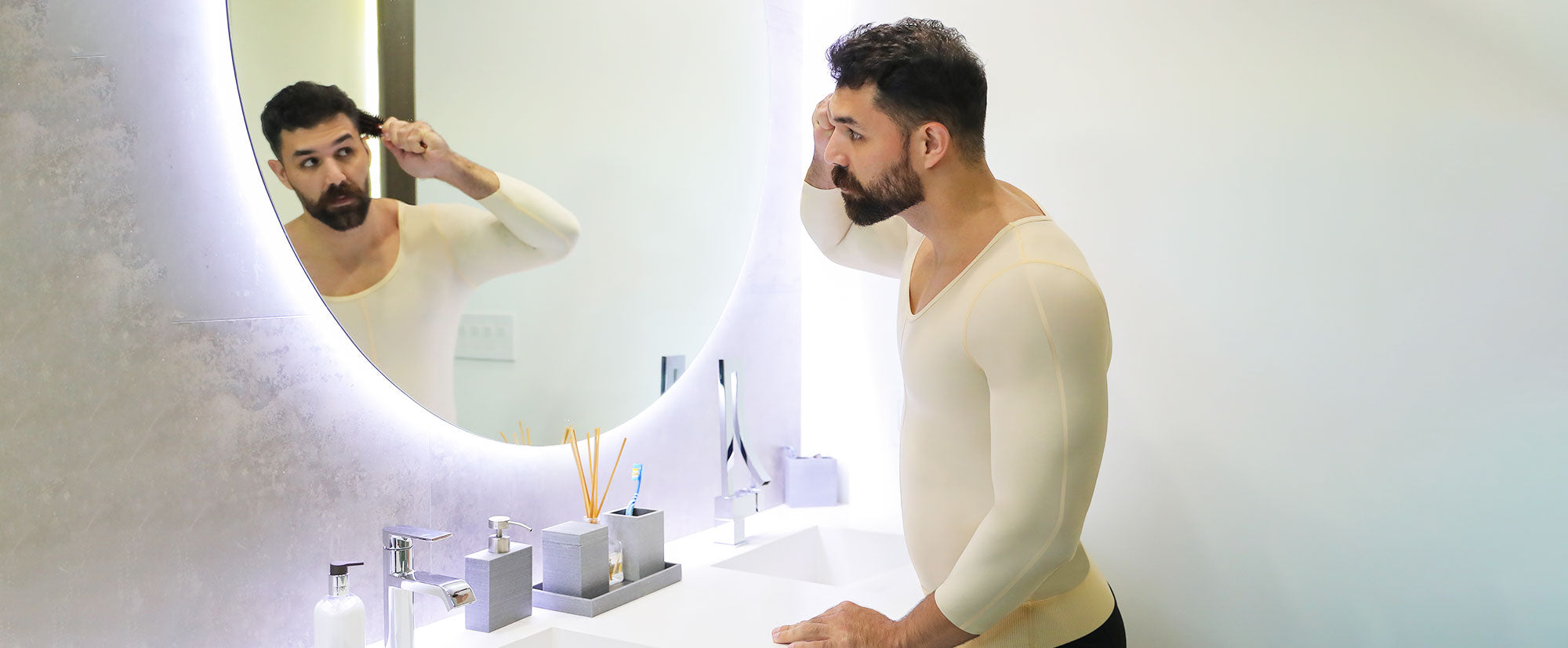 MENS POST-SURGERY COMPRESSION WEAR
After your surgery it's important to make sure your body is being supported and compressed in all the right places to promote a fast and smooth recovery. Our range of anti-microbial garments helps to stop the growth of bacteria or fungus that can cause odour, skin irritation and mildew while allowing your body to heal post surgery.

Note:During your fitting we will find your size and order your garment as required. Limited stock available in store.

Please bring your garment recommendation from your doctor.
MEDICAL COMPRESSION GARMENTS
COMPRESSION BRIEFS & BINDERS
Achieve a quick recovery with improved results post abdominal procedures with compression briefs and binders.
MENS BODY SUITS
Great for liposuction and tummy tucks, our range of mens body suits will offer maximum compression without losing comfort.
MALE COMPRESSION VESTS
Ideal for upper body procedures, our mens compression vests with zippers make it easy to put on and take off after surgery.
OUR RETAIL STORE
22 Puckle St, Moonee Ponds, VIC 3039

(03) 9326 1543

In-store fittings available -
No booking required
Mon - Fri, 9am - 4pm
Saturday, 9am - 4pm
Sunday, CLOSED
Get Directions