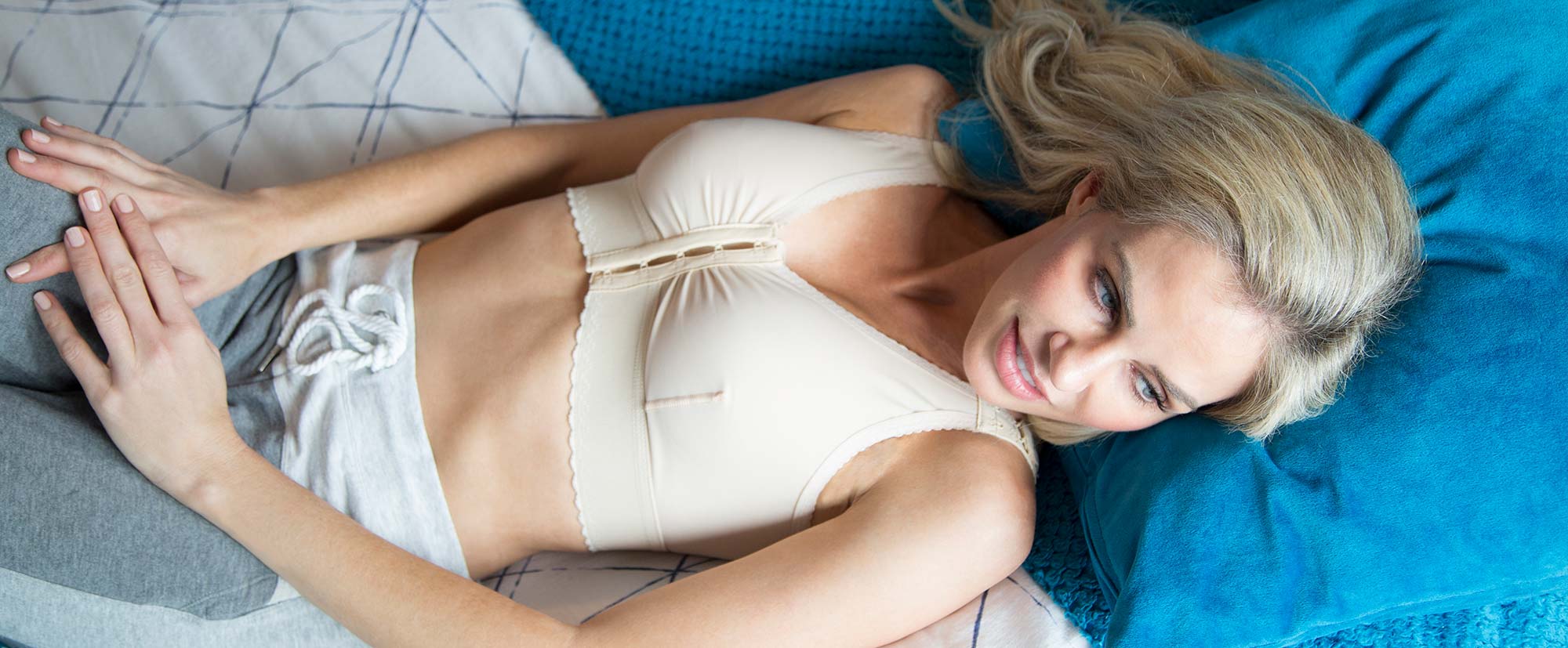 POST-SURGERY BRA FITTING SERVICE
Our range of Carefix Post-Surgical Bras provide support, compression, and protection to reduce swelling, promote circulation, and accelerate healing. The post-surgery bras feature 4-way stretch and skin friendly material to provide support and relief where you need it most. These bras - perfect for any breast surgery - are based on medical expertise and research to ensure a safe and efficient recovery.

- Advances post-surgical healing process
- Reduces risk of infection
- Helps achieve nicer scarring
- Fixate and properly support the breasts
- Improves pain relief
- Posture correction

Note:During your fitting we will find your size and order your garment as required. Limited stock available in store.

Please bring your garment recommendation from your doctor.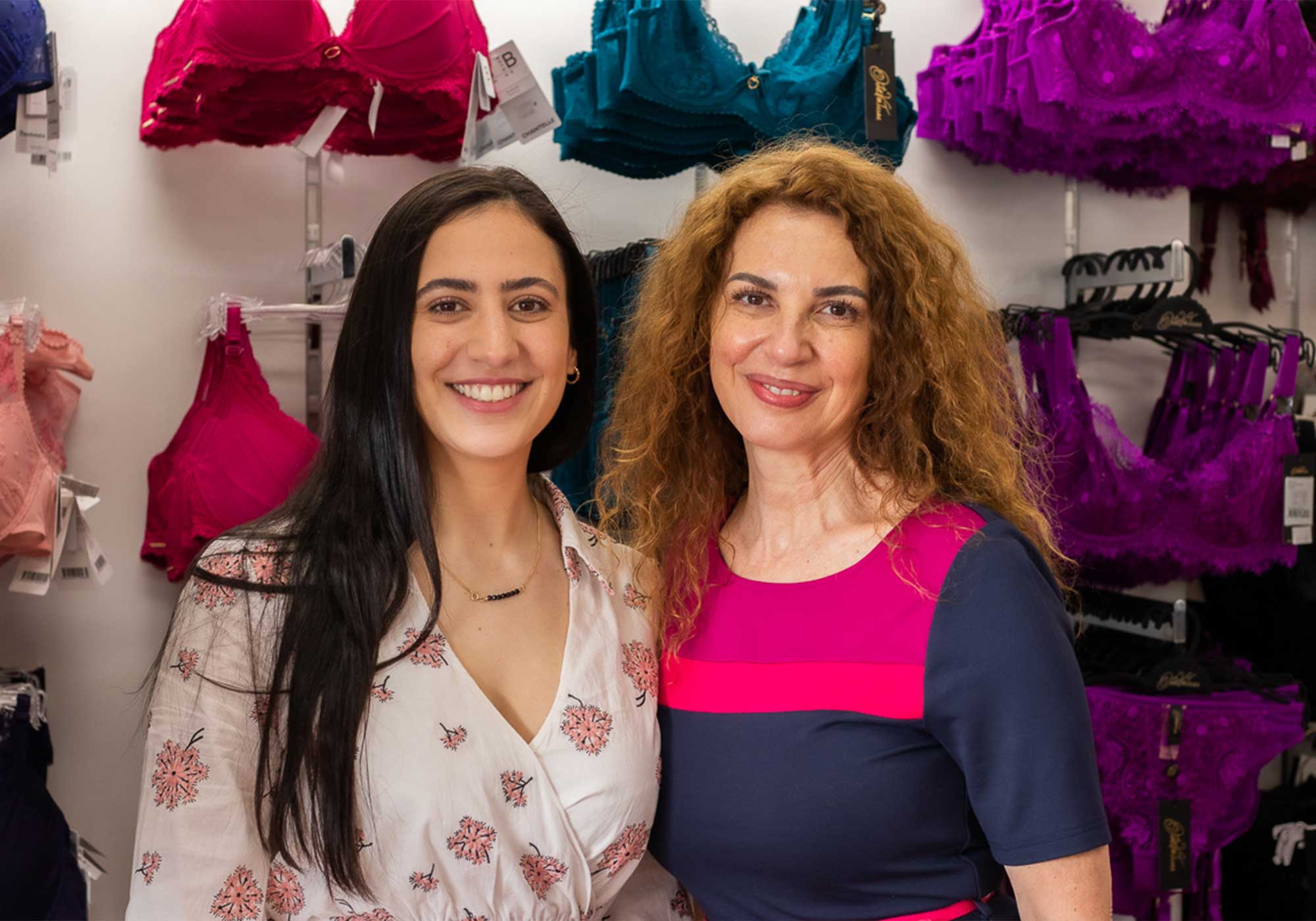 YOU'RE IN GOOD HANDS
PROFESSIONAL BRA FITTERS
You'll feel great knowing that your post-operative bra is sized specific to your shape while offering the perfect amount of compression to assist your recovery.
UNIQUE KNITTING STRUCTURES
COMPRESSION ZONES
Using firm and loose knitting structures create unique compression depending on which parts of your breasts and body require more or less compression and support.
Each bra has its own knitting structure.
| Product | Front Closure | Shoulder Straps | Special Features | Compression Level |
| --- | --- | --- | --- | --- |
| Alice | Hook-and-eye, 6-row, 2-columns (adjustable compression level) | Front adjustable, fully openable | Fully openable for easy application. Low neckline. Feminine lace. | Moderate compression. Fixates and supports the breasts. Includes integrated compression zones. |
| Anna | Zipper | Back adjustable | Low neckline | Moderate compression. Fixates and supports the breasts. Includes integrated compression zones. |
| Bella | Hook-and-eye, 8-row, 2-columns (adjustable compression level) | Non-adjustable | Designed to cover the entire treated area of the breast | Intermediate compression. Fixates and supports the breasts. Includes integrated compression zones. |
| Bianca | Velcro | Non-adjustable | Suitable for radiotherapy treatment. | Intermediate compression. Fixates and supports the breasts. Includes integrated compression zones. |
| Catia | Not Openable | Non-adjustable | Suitable for radiotherapy treatment when full mobility is regained. | Moderate compression. Fixates and supports the breasts. Includes integrated compression zones. |
| Celia | Not Openable | Non-adjustable | Soft and breathable. Suitable for radiology treatment. | Light compression. Lightly fixates and supports the breasts. |
| Mary | Hook-and-eye, 8-row, 2-columns (adjustable compression level) | Front adjustable, straps openable | Straps openable for easy application. Suitable for post-mastectomy. Bilateral pockets for light breast puffs. | Firm compression. Lightly fixates and supports the breasts. Includes integrated high compression zones. |
| Marianne | Hook-and-eye, 8-row, 2-columns (adjustable compression level) | Front adjustable, straps openable | Straps openable for easy application. Suitable for post-mastectomy. Bilateral pockets for light breast puffs. With loops to contain drainage bulbs. | Firm compression. Lightly fixates and supports the breasts. Includes integrated high compression zones. |
| Mindy | Not Openable (Camisole) | Back adjustable | Camisole design. Best worn when full mobility is regained. Bilateral pockets for insertion of textile breast puffs. | Intermediate compression. Fixates and supports the breasts. |
OUR RETAIL STORE
22 Puckle St, Moonee Ponds, VIC 3039

(03) 9326 1543

In-store fittings available -
No booking required
Mon - Fri, 9am - 4pm
Saturday, 9am - 4pm
Sunday, CLOSED
Get Directions