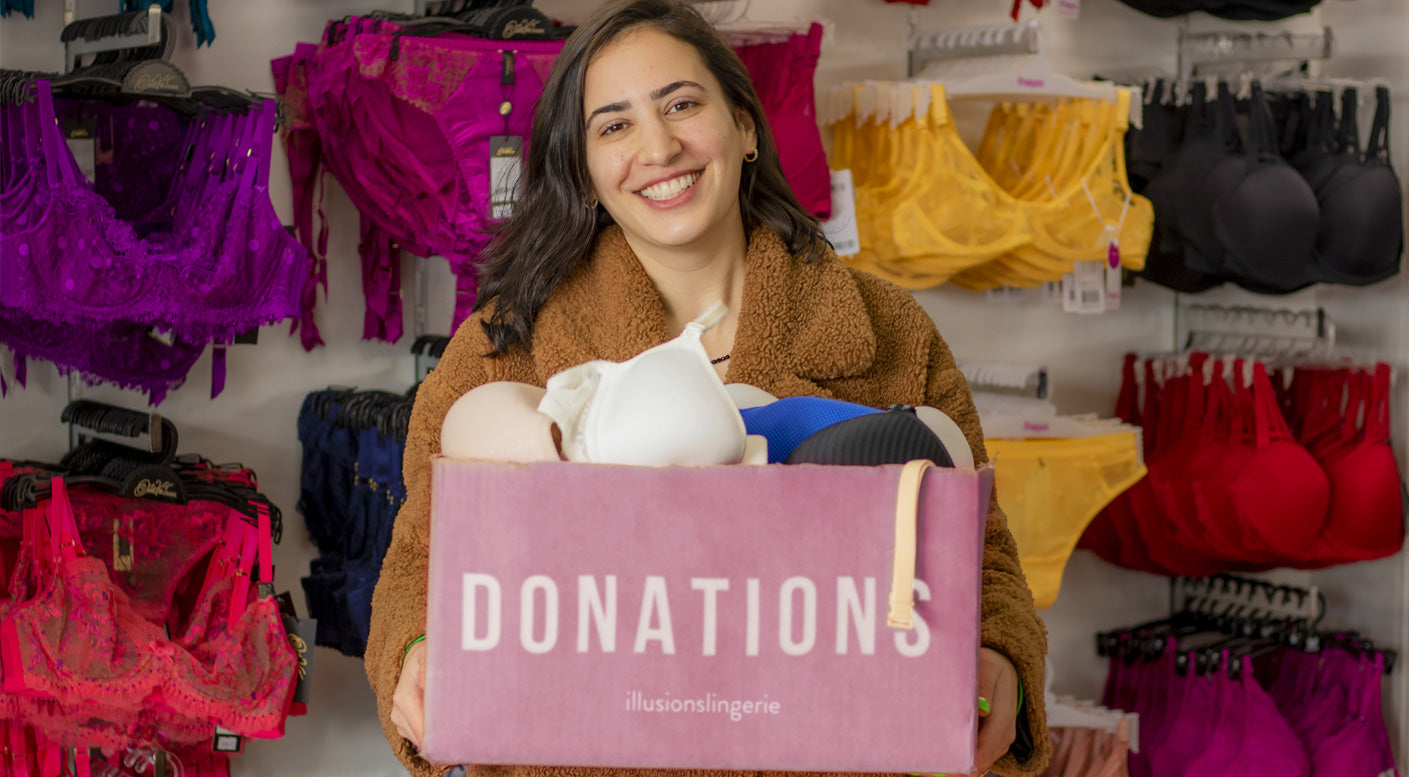 Bra Donation Now Available At Illusions Lingerie
Australia is often referred to as 'The Lucky Country', but did you know there are currently 49,000 women facing homelessness? Whether they're fleeing domestic violence, grappling with the rising cost of living, job loss, substance abuse or mental health issues, thousands of women find themselves without shelter or access to food and daily essentials. 
That's why Illusions Lingerie decided to partner with Support the Girls - a home grown charity dedicated to supporting women in need by giving them access to toiletries, menstrual products and of course, bras. As of this month, our Moonee Ponds store is now a donation point for recycling and donating bras!
The Benefits Of Bra Donation
Food, furniture and clothing donations can go a long way in helping those experiencing homelessness, but most people don't realise the needs of vulnerable women are unique. This is something chair of Homelessness Australia Jenny Smith knows all about. She recently told Marie Claire:
"The homeless stereotype of the middle-aged man on the street with an addiction is incorrect," says Jenny Smith, chair of Homelessness Australia and CEO of Victoria's Council to Homeless Persons. "It's women, children and young people. Homelessness affects women of all socio-economic backgrounds."
That's why the efforts of organisations like Support the Girls is so important - they help bridge the gap in donations so women can have access to the things others take for granted, like a good-quality, well-fitted bra. Bra recycling and donation is a wonderful way to support women experiencing homelessness. When you drop off a bra in-store, you're making a direct donation, while also helping support a cause you hold dear. 
What Items Can I Donate?
When donating a bra to charity, it's important to consider the quality of the item. While it might feel like a good idea to hand over your worn-out, tattered bras, these aren't of much use. You should aim to donate high-quality items that haven't expired or been damaged by wear and tear. If you're unsure of the quality of your bras, you can always get them checked at our store, you following this checklist: 
BRA RECYCLING CHECKLIST
Before you drop off your items, make sure they are:
✓ Clean and washed
✓ The shoulder straps are in good working order
✓ The sides of the bras are not stretched or damaged
✓ There are no stains or perspiration marks
✓ The hooks and fastenings are in good condition with no rust
✓ The wires are intact (Tip: Push the wire to see if it pokes out)
We tell our customers if you'd give the bra to a friend as a gift, then it's donation-ready! And it's not just everyday bras - sports bra donations and maternity bra donations are also in demand. 
Where Do My Donations Go?
Since 2016, the team behind Support the Girls have worked tirelessly to empower and support Australian women. When you recycle a bra with us, you're providing direct support for their Bra Gifting Days - an entire day dedicated to supplying bras, underwear, toiletries and menstrual hygiene products to vulnerable women in local and regional communities. One small act can make a big difference in someone's life, and everyone here at Illusions Lingerie is proud to be a part of it. 
Donate Your Bra Today
Donating a bra to charity is easy - simply visit us in-store today and drop off your items. Whether you're in the area or visiting another town, we accept nationwide bra donations. With your help we can make a real difference to women in need across Australia. Together we can break the cycle of homelessness and make a positive difference to Australian women in need. 
About The Author
TRACEY
Lingerie Specialist
Famously known throughout Moonee Ponds and Greater Melbourne as the "Bra Fairy", Tracey has been helping women feel comfortable and confident through stress-free bra fittings for over 38 years.
Learn More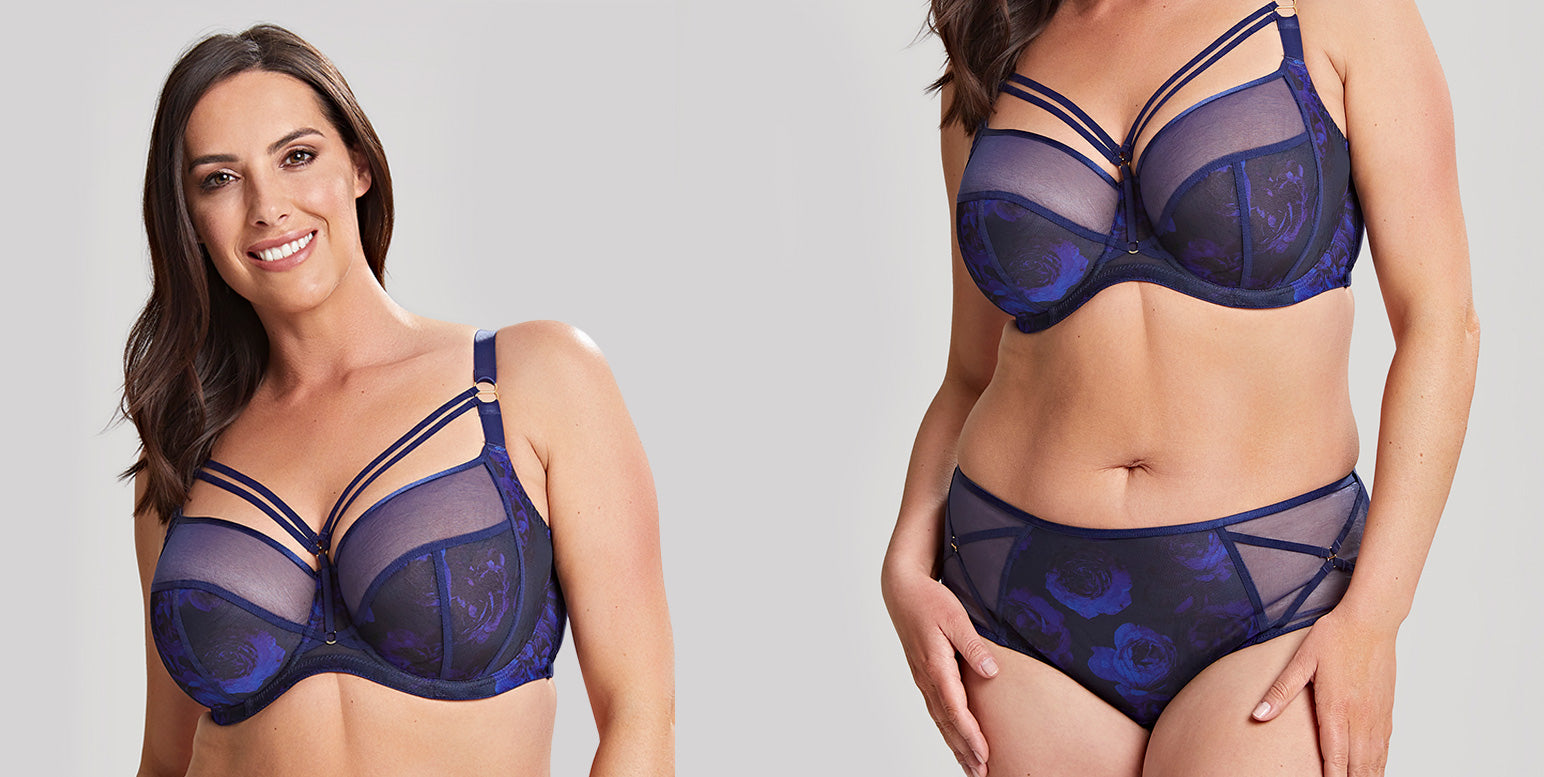 Featuring: Dionne By Sculptresse
A beautiful lingerie set for the fuller figure, Dionne by Sculptresse will have you staring at yourself in the mirror all day long. Who Is Sculptresse? Designed for the fuller figured woman, Sculp...
Read more

We're clearing out our range of popular brand "The Knicker". These briefs won't last long though, so pick them up while stock last. The Very Clever Briefs These knickers are made from beautiful f...
Read more