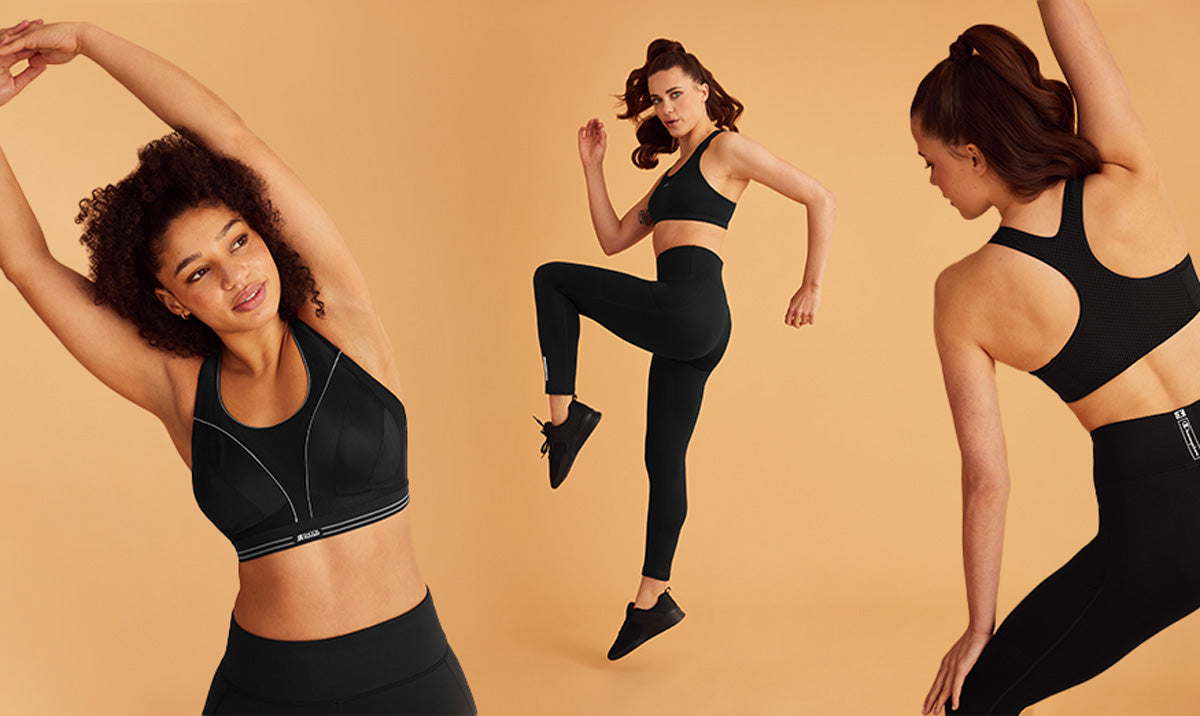 Finding The Best Sports Bra For Your Active Lifestyle
Whether heading out for a light walk or sprinting through rugged terrain, women's sports bras are essential as they offer support, comfort and security while you work up a sweat. From full-coverage high support sports bras perfect for heavy gym sessions to lightweight options that provide gentle stretch support during low-impact exercise, they're a top-drawer essential that can prevent back pain and breast sagging.
Illusions Lingerie is home to a superior selection of sports bras — designed to provide maximum support, coverage and comfort. Our selection is available in a wide range of inclusive sizes, cuts and colours, and each bra is made from lightweight materials that will keep you cool and dry. 
If you're not sure where to start in your search for the perfect sports bra, we've created a handy list of points to consider. Depending on the type of physical activity you're engaged in, women's sports bras are broadly classified into the following categories:
Low-impact:
Pilates, yoga and strength training are some activities that can be categorised as low-intensity. A low-impact women's sports bra is usually lightweight, unpadded and crafted from soft material that offers unmatched comfort while reducing breast bounce — so you can focus on your workout and smashing your fitness goals. Depending on your personal preferences, you can select an option with or without an underwire. 
Medium-impact:
If you love spin classes, power walking, dancing, or Zumba, a medium-impact sports bra will keep you comfortable and supported while offering slight compression and a snug fit on the chest. While some are available with and without underwire, this women's sports bra style is perfect for every shape and size and is usually favoured by women with larger busts. 
High-impact:
Designed for activities that involve jumping or movements that result in breast bounce, high-support sports bras offer an exceptional level of comfort, support and stability. Usually created with a built-in underwire, thick shoulder straps, and soft padded cups that provide continuous support, a high-impact sports bra will reduce breast movement while ensuring you can move with total confidence. If you regularly work up a sweat while exercising, choose a style crafted from breathable, moisture-wicking microfibre to keep your skin cool and comfortable. For those with D cups or larger breasts, a high-impact option will most likely be ideal for all activities — no matter how rigorous or intense. 
Shop the best sports bras in Australia from Illusions Lingerie
How you like to move will determine what sports bra you need to protect, hold and naturally support your bust. Now that you know what style will suit your activity level let Illusions Lingerie help you find the perfect fit and the best sports bra in Australia. Whether you're after a full-coverage, high-impact option that provides underwire support to reduce breast bounce or searching for a stretchy wire-free bra that you can throw on for long walks, you'll find the best range in our online store. 
Browse our entire collection today or pop into our shop for expert advice — we offer a bra fitting service with no booking requirements. If you have any questions regarding our high-support sports bras, check out our blog posts or contact us today — our friendly team would be happy to help! 
FAQs
Is your sports bra size the same as your normal bra size?
While sports bras are usually designed to feel more snug than a regular, everyday t-shirt bra, it's best not to size down. It's also important to remember that as you exercise, your body temperature changes — and if you wear a women's sports bra that is too tight and restrictive, it won't provide adequate support, let alone long-term comfort. 
Similarly, wearing a sports bra that is too small will also cause discomfort — so make sure you check the sizing guide before you make a purchase. If you haven't measured yourself lately, this is a great place to start when it comes to finding the right fit. When measuring your bust, remember to wear a non-padded bra that doesn't change the shape of your breasts. 
Can sports bras flatten your breasts?
Yes, but only temporarily. If you wear a snug-fitting high-support sports bra designed to provide maximum support, your breasts may appear flattened. However, once you remove the compression bra that holds your bust in place to reduce bounce, your breasts will return to their normal size. 
Is it okay to wear a tight sports bra?
The best sports bras in Australia should fit snugly but not so tight that breathing and movement are restricted, or it causes skin irritation and discomfort. While it's best to be sized by a professional, at a minimum, you should be able to fit two fingers between your shoulders and straps.
About The Author
TRACEY
Lingerie Specialist
Famously known throughout Moonee Ponds and Greater Melbourne as the "Bra Fairy", Tracey has been helping women feel comfortable and confident through stress-free bra fittings for over 38 years.
Learn More

We're clearing out our range of popular brand "The Knicker". These briefs won't last long though, so pick them up while stock last. The Very Clever Briefs These knickers are made from beautiful f...
Read more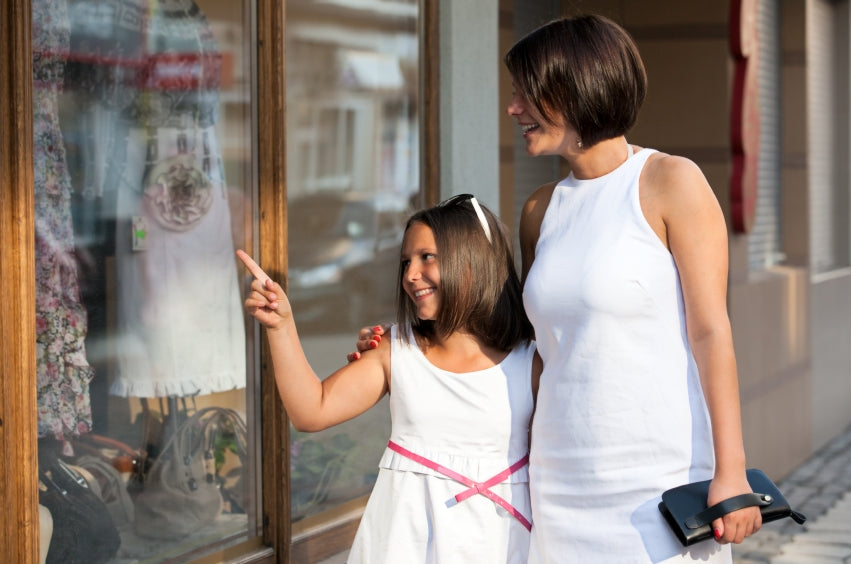 A first bra fitting can be a scary time for anyone! The thought of going into a store dedicated to your bust, confronted with hundreds of colours, styles, fabrics and sizes, it can all be quite da...
Read more