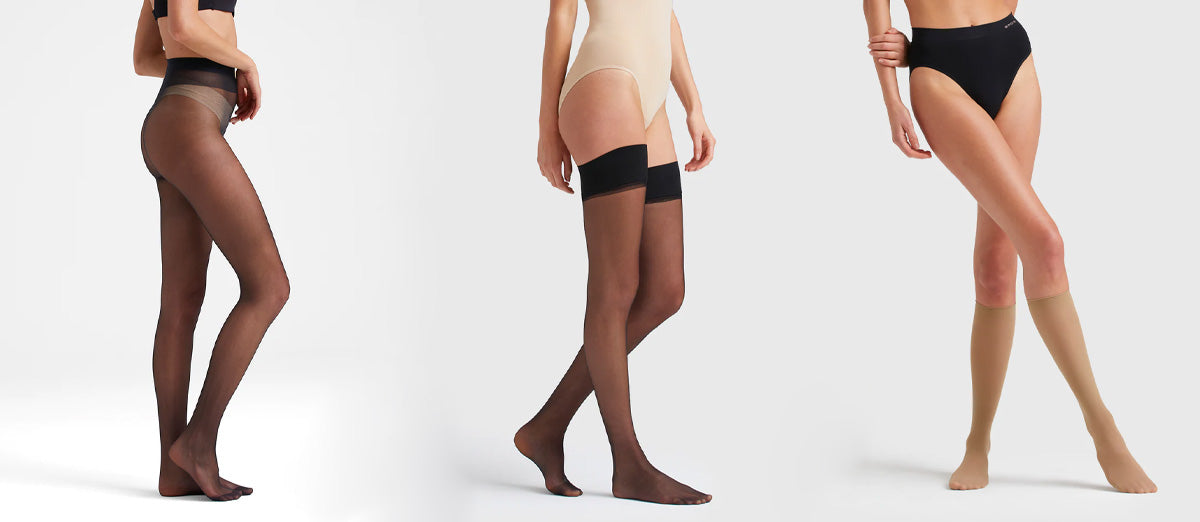 Hosiery - The Complete Guide
It's the busy season now so what better time to get familiar and pick up some new hosiery for next weeks wedding, those work functions, spring racing or your maybe sisters birthday party. We're going to go through the different types of hosiery, the toe types associated and how thick (denier) the garment is - plus a few tips from the professionals! Let's get right into it!
Types of hosiery
When choosing between different types of hosiery, you can decide between Pantyhose, Stocking & Stay-ups or Knee Highs. Each are great for different occasions depending on the outfit you're wearing.
Pantyhose
Pantyhose are often the most comfortable and offer the most coverage. These are great for all over smoothing can even assist with some tummy control. Ideal to be worn with a dress that shows off your legs as they can give you the illusion of a bit of a tan, some warmth and to give your legs an even skin tone.
Stockings & Stay-ups
Perfect for daily wear, stockings are comfortable and sit at the top of the thigh held up by a suspender belt. More sexy than your pantyhose, these items are the best date night choice. Stay-ups on the other hand have a silicone band around the top of the leg to "stay-up" without the need for a suspender.
Knee Highs
Great for the office, you can think of knee highs as sheer thin socks that extend up to the knee. Excellent for use under work pants and to even out your skin tone on your feet.
What is Denier?
Denier in hosiery refers to the thickness of the fabric which in turn reflects the durability, warmth and transparency. Hosiery with a low denier are finer, more fragile and show more of skin. When wearing hosiery with a lower denier, it is important to be extra careful taking them on and off as well as avoiding any abrasions as these garments are easily ripped or pulled. With a higher denier you will notice more durability and warmth as well as a more opaque appearance of course.
Tip: Clip and file your toe nails prior to putting on hosiery to avoid snagging.
Image Guide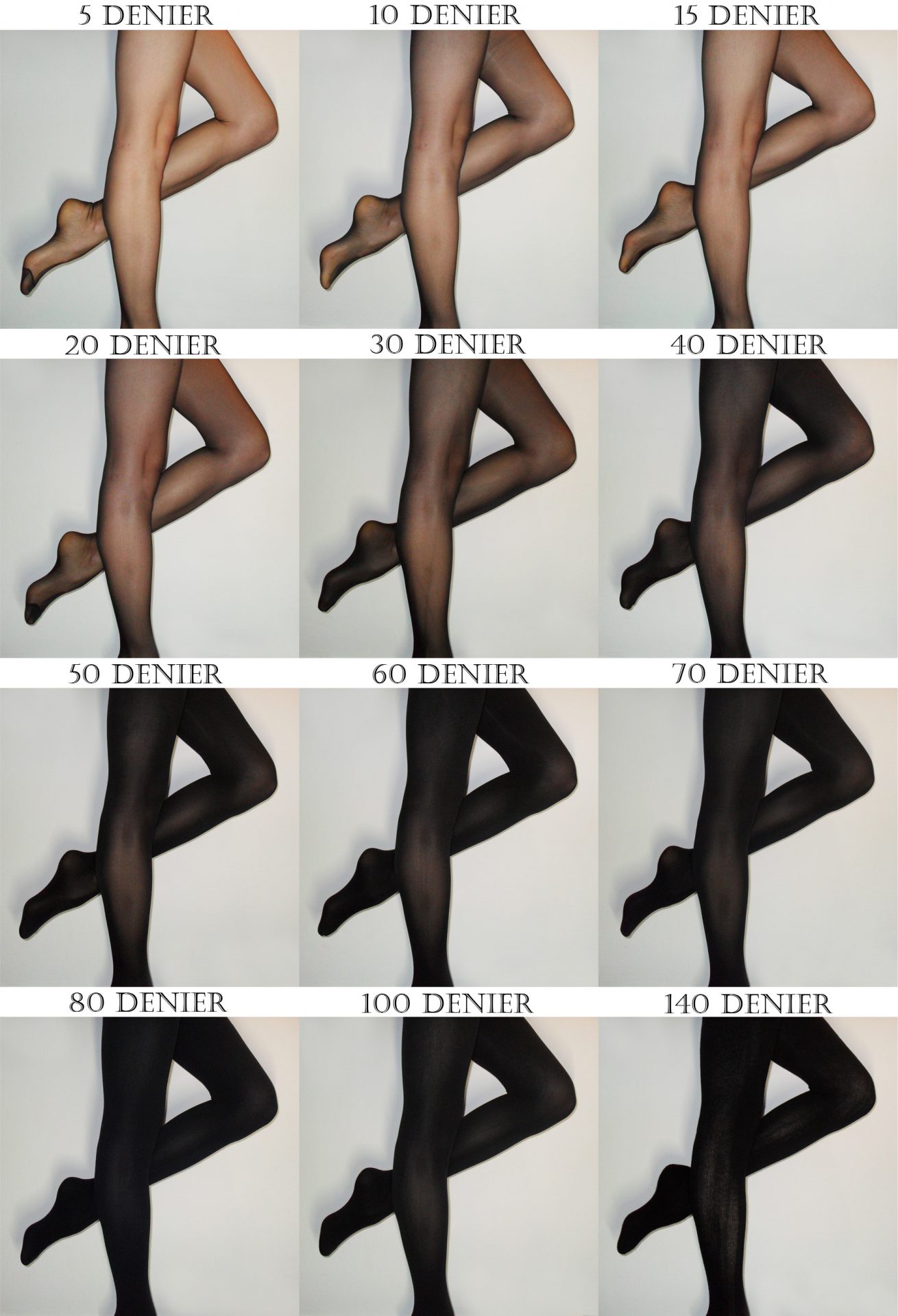 Source: Estylingerie
Toe Types
Depending on the type of shoes you're wearing with your outfit, you can choose between different types of toe coverage; toeless, sheer toe, and reinforced toe.
Toeless
Perfect for open toe shoes and to show off your new pedicure.
Sheer Toe
A sheer toe is your standard toe coverage with the hosiery fabric covering your toes. It's good practice to ensure your nails are clipped and filed so they don't tear the fabric.
Reinforced Toe
A reinforced toe can prevent rips and pulls caused by sharp toe nails.
FAQ's
Can I be fitted for hosiery in Melbourne?
You're more than welcome to come into our Melbourne lingerie store or view our range of hosiery online. While you can't try on the hosiery, our staff will be able to provide you their best recommendation of what will work for you.
What are opaques?
As the name suggests, opaques are opaque (you cant see through them). They are a thicker denier and offers more warmth than hosiery of lower deniers.
Why do my stockings roll down?
If your hosiery is rolling down, it is due to incorrect sizing. Specifically, they are too small. Opt for a larger size and hosiery with silicone bands to keep them from rolling down.
How do I stop stay ups from slipping?
A quick little hack to stop your stay ups from slipping down is to use hand sanitiser on your skin.
About The Author
TRACEY
Lingerie Specialist
Famously known throughout Moonee Ponds and Greater Melbourne as the "Bra Fairy", Tracey has been helping women feel comfortable and confident through stress-free bra fittings for over 38 years.
Learn More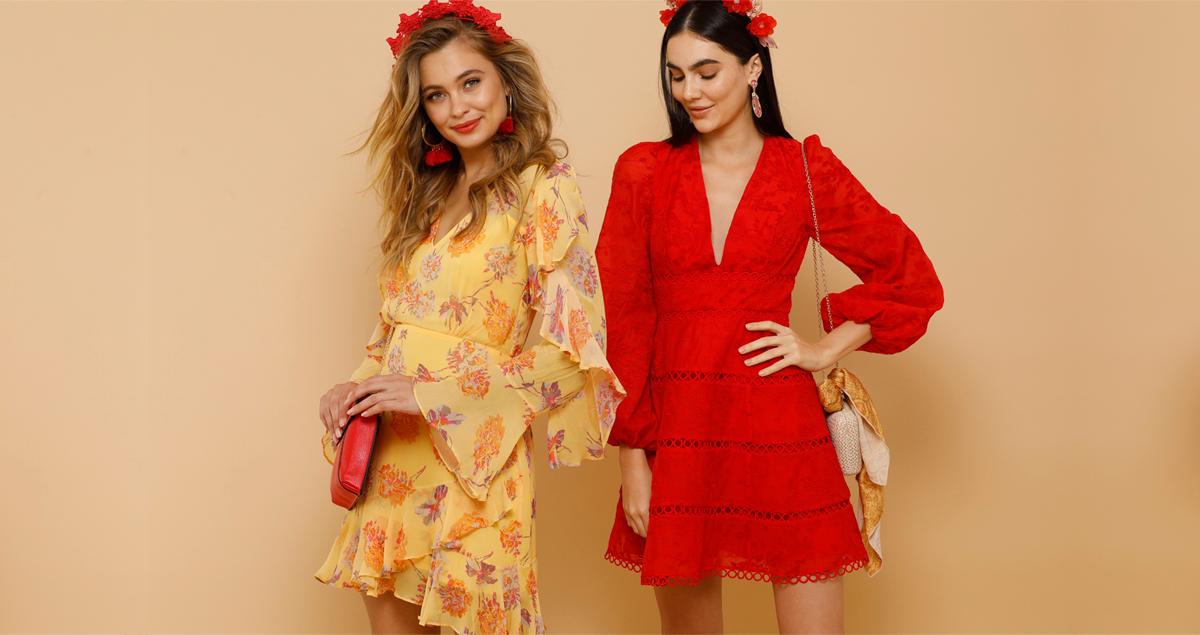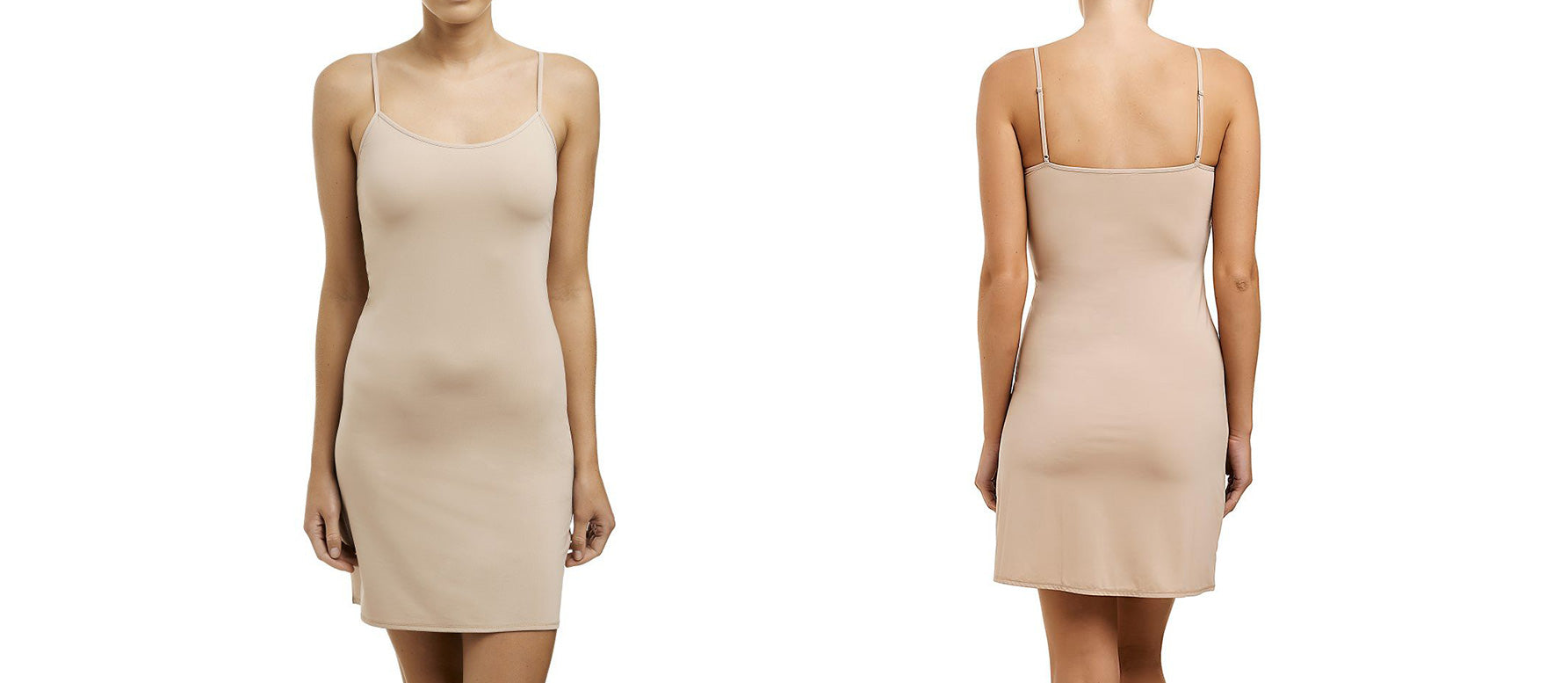 A Petticoat - also sometimes referred to as a waist slip, underskirt or half slip - dates back all the way to the 14th century and are still used today. While the definition and use may have chang...
Read more