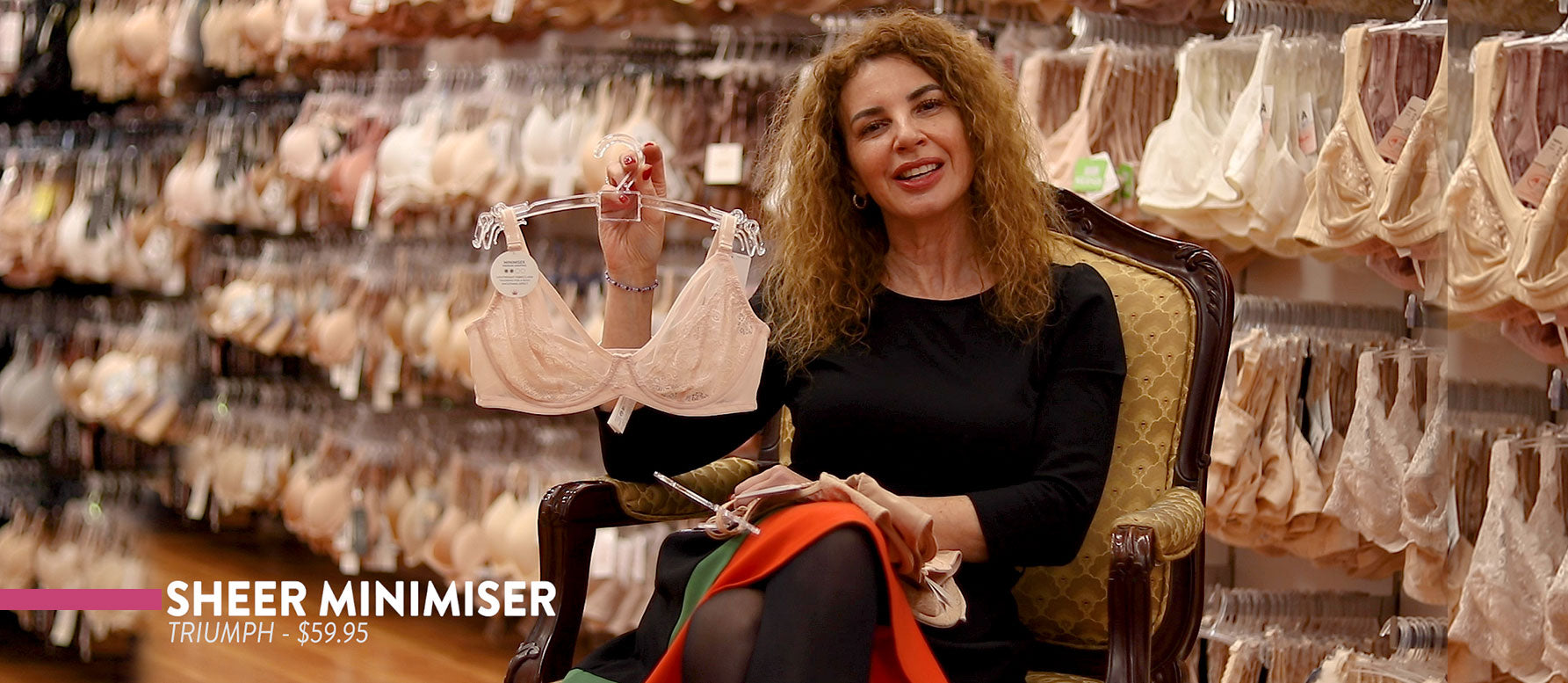 Minimiser bras, what are they? What are they good for? And which one should I buy? Today we will go through a few of our top picks and discuss the differences and benefits of each. We also sat down with Tracey, our most experienced fitting expert to get her opinion on each bra.
What are minimiser bras?
In short, a minimiser bra compresses the breast tissue against the chest wall to create a rounder, flatter and smoother body profile. These bras can be used on occasion or as an everyday bra for the woman looking to have a minimised bust size.
What are the benefits of a minimiser bra?
Minimiser bras are great for slimming down your bust size, this can help with those shirts with front buttons where the fabric bends or buttons pop. 
Our Top Picks
C Magnifique Minimiser - Chantelle
Designed in France, this is a Chantelle best seller. The C Magnifique Seamless Minimizer provides superior comfort and support for the use as an everyday minimiser bra. The added support panels assist to centre and compress the breasts for a slim profile. The 4 column hooks make it easy to fine tune your band size while the U shaped back helps to take the weight off of your shoulders.
Ladyform Minimiser - Triumph
Triumphs best selling minimiser bra, the Ladyform, offers gentle support with incredible comfort and smooth shape. This bra has stood the test of time and is a crowd favourite for reducing your bra size. Stylish added lace and wide straps will mean you look good while your straps adhere to your shoulders - especially if you have narrow or sloping shoulders.
Sheer Wired Minimiser - Triumph
The Sheer Wired Minimiser from Triumph is an excellent choice for a night out on the town. This feminine and lightweight bra has excellent support, a comfortable underwire without padding and a sheer fabric so a bit of a sexy look. The lined lower cup offers extra support and the geometric lace adds a touch of style and wow to this already beautiful 2 hook minimiser bra.
Minimiser Bra Fitting in Melbourne
Looking to be professionally fitted for a minimiser bra in Melbourne? You've come to the right place! We offer free bra fittings from our lingerie store in Moonee Ponds and stock a range of minimisers to suit everybody. If you have a special outfit you are hoping to wear out and need a suitable bra to wear with it bring it in and we will find something great!
Still have questions? Feel free to contact us!
About The Author
TRACEY
Lingerie Specialist
Famously known throughout Moonee Ponds and Greater Melbourne as the "Bra Fairy", Tracey has been helping women feel comfortable and confident through stress-free bra fittings for over 38 years.
Learn More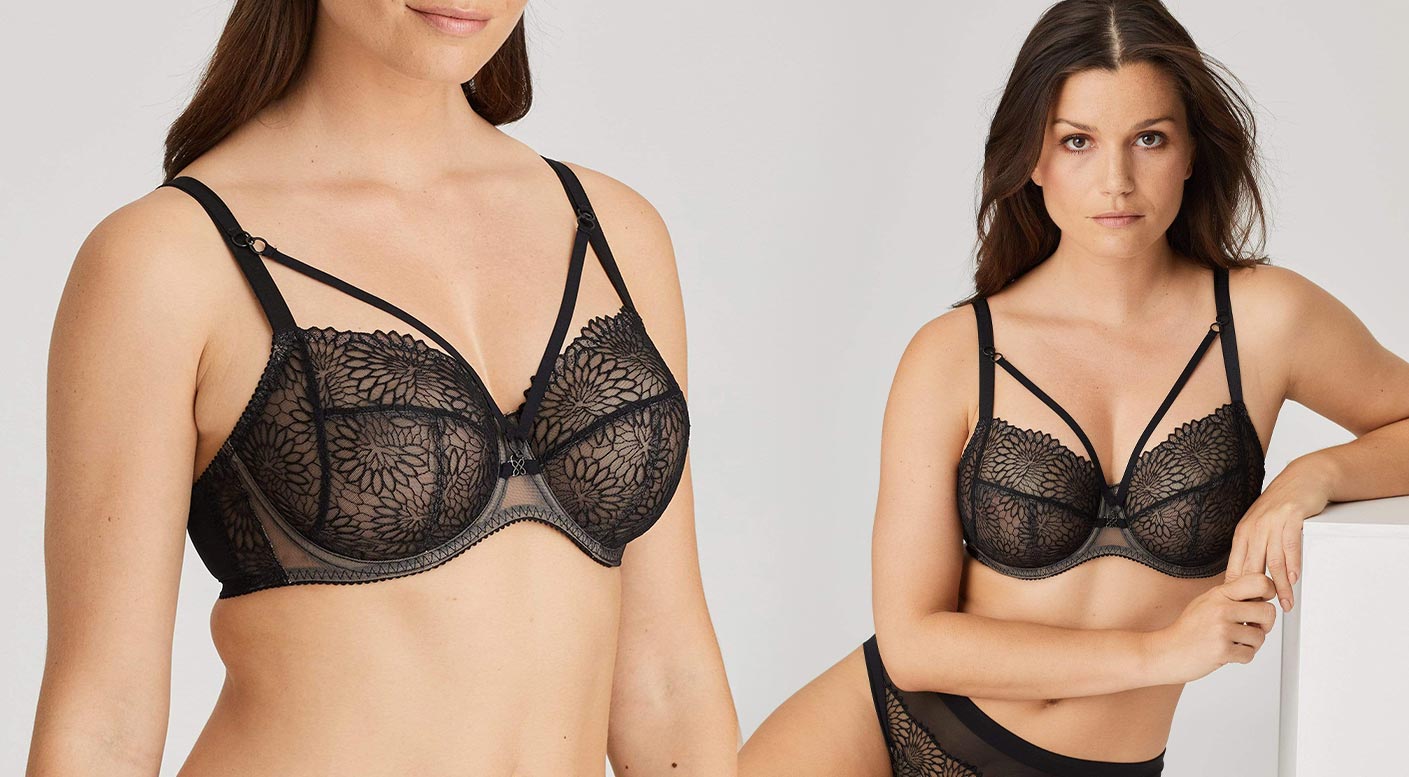 Featuring: Sophora By Prima Donna
If you're after something that is oh so sexy then you've come to the right place! Sophora by Prima Donna will have your partners chin touching the floor when they see you in this stunning, eye cat...
Read more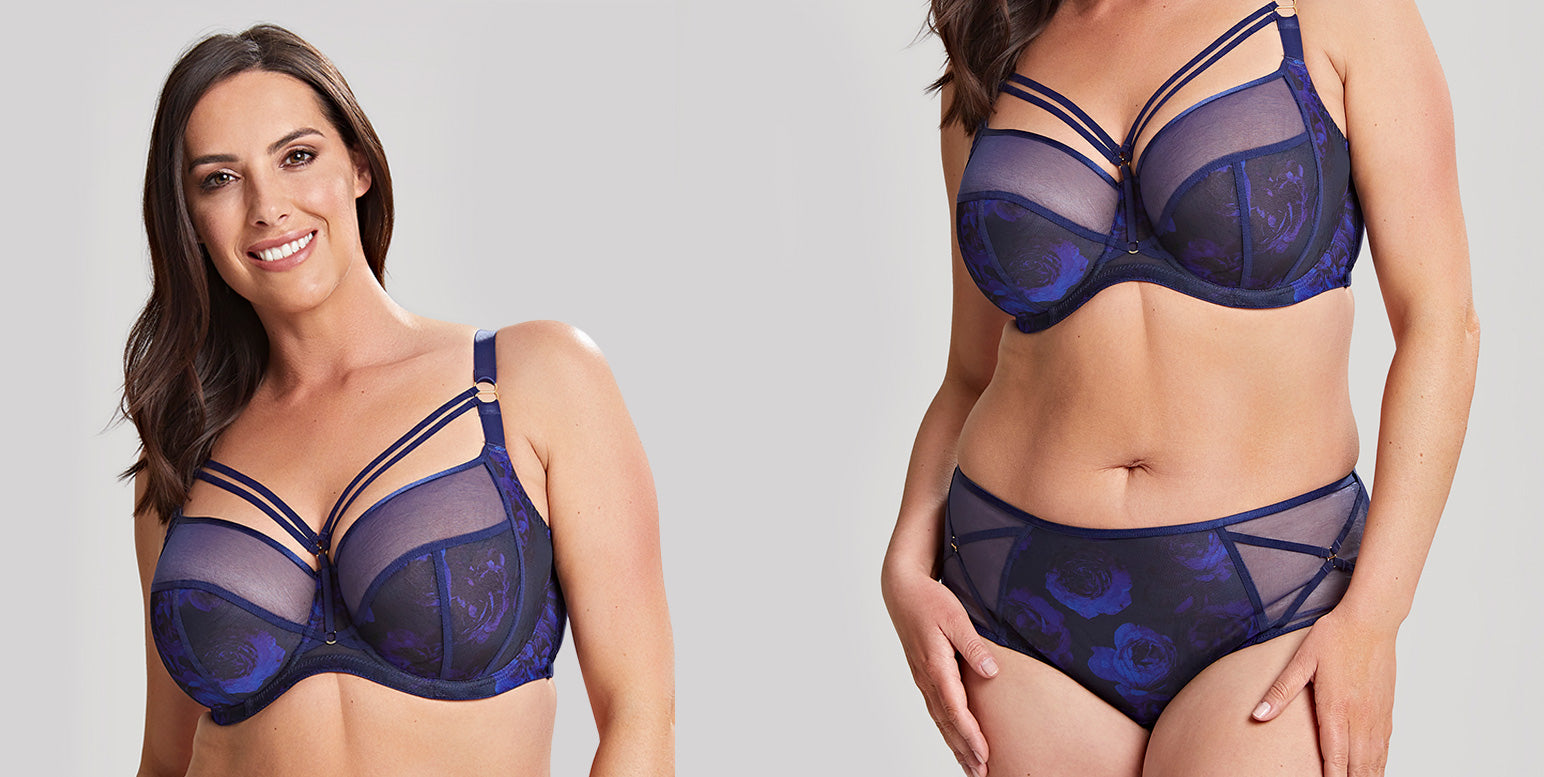 Featuring: Dionne By Sculptresse
A beautiful lingerie set for the fuller figure, Dionne by Sculptresse will have you staring at yourself in the mirror all day long. Who Is Sculptresse? Designed for the fuller figured woman, Sculp...
Read more