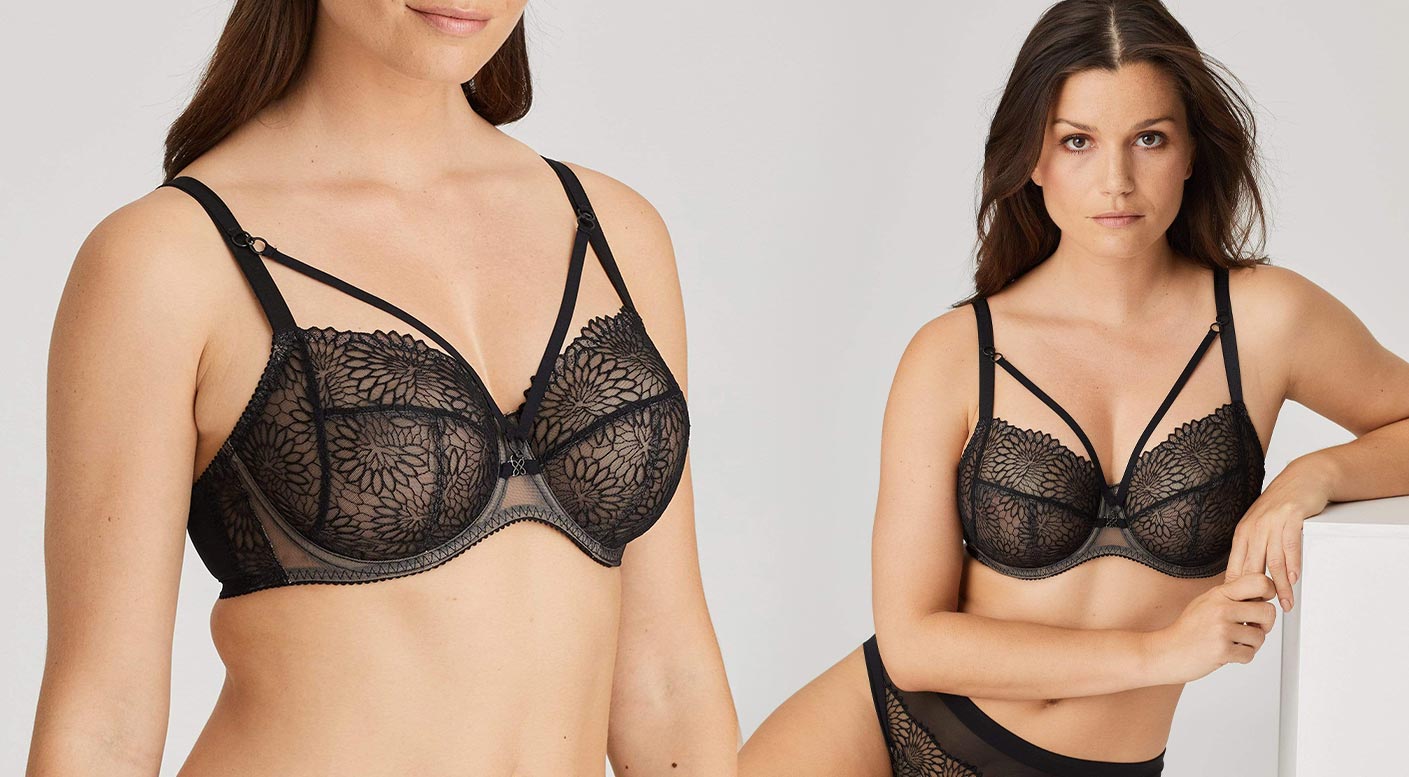 Featuring: Sophora By Prima Donna
If you're after something that is oh so sexy then you've come to the right place! Sophora by Prima Donna will have your partners chin touching the floor when they see you in this stunning, eye catching set. So lets take a look at this absolutely beautiful set.
The Sophora Collection
Part of our black lingerie collection, this eye catching set boasts a unique edgy, floral design. In a sheer black, this design has the appearance of a stylish tattoo effect.
Included in this spectacular collection is:
Sophora Full Cup Wire Bra - $159.95
From a D to a H Cup, this underwire bra is feminine, comfortable, and super-luxurious. The bra comes with removable straps allowing you to accentuate and define your bust - an excellent choice for anyone wanting a more seductive look. This underwire bra looks great under a V-neck top thanks to its full coverage and with an edgy black embroidery, this is a bra that you will want to show off!
Sophora Tulip Seam Balcony Bra - $159.95
Compared to the Full Cup, the Tulip Seam Balcony Bra has a similar design but with a lower tulip cut on the bust. You'll receive the same flattering tattoo effect and decorative detailing on the front adding a stylish touch to the item.
Check out the Tulip Seam Balcony Bra today.
Sophora Brief - $89.95
Complete the set with the Sophora Brief. The intricate floral sheer tattoo effect runs across the brief dipping at the rear. This is definitely a design that is unique and intriguing. Pair with either the Tulip or Full cup bra for a lingerie set to be remembered!
Get the brief here.
Looking To Buy This Sexy Lingerie Set? 
You can browse the Sophora collection here or explore the full Prima Donna range with free Australia wide shipping on all orders over $150. If you're unsure about what size is best for you, we suggest visiting our Melbourne bra shop where you can be professionally fitted by our expert staff.
About The Author
TRACEY
Lingerie Specialist
Famously known throughout Moonee Ponds and Greater Melbourne as the "Bra Fairy", Tracey has been helping women feel comfortable and confident through stress-free bra fittings for over 38 years.
Learn More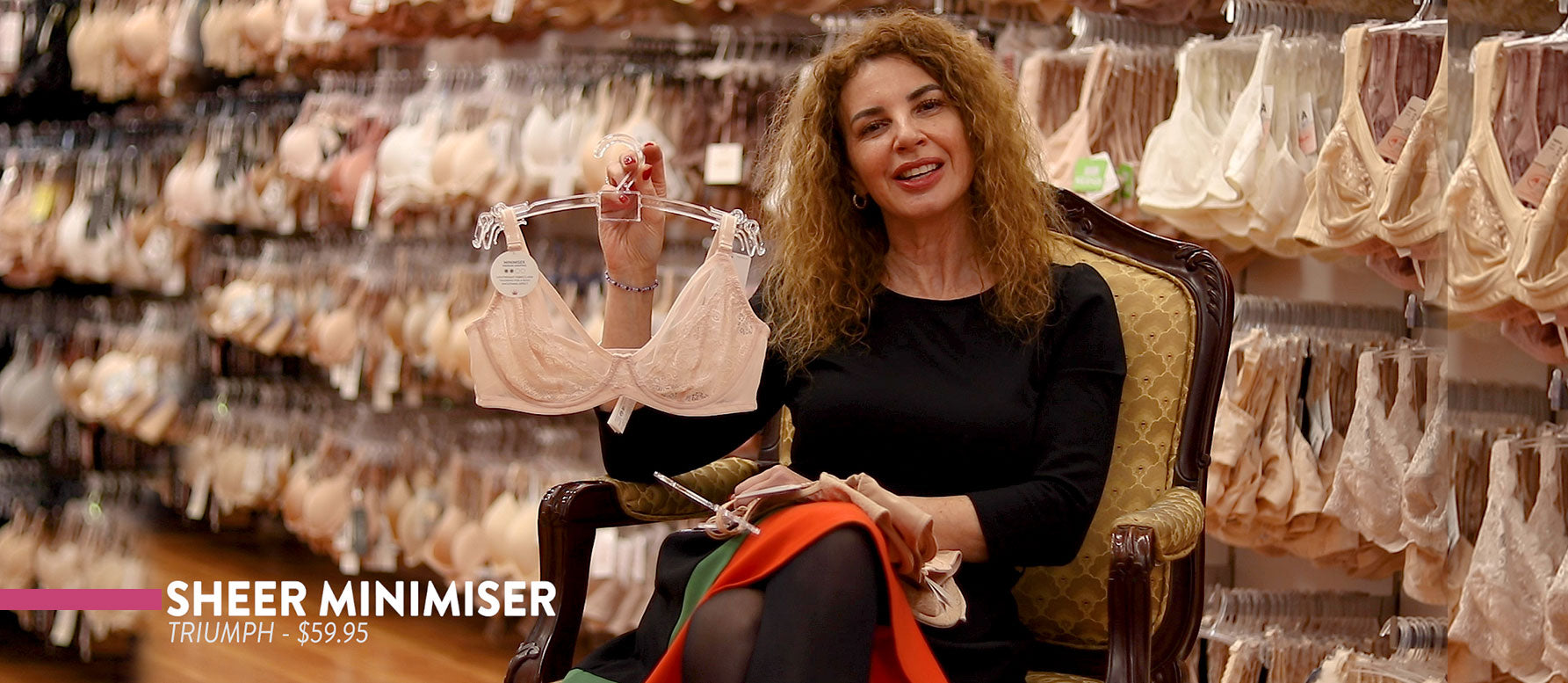 Minimiser bras, what are they? What are they good for? And which one should I buy? Today we will go through a few of our top picks and discuss the differences and benefits of each. We also sat dow...
Read more