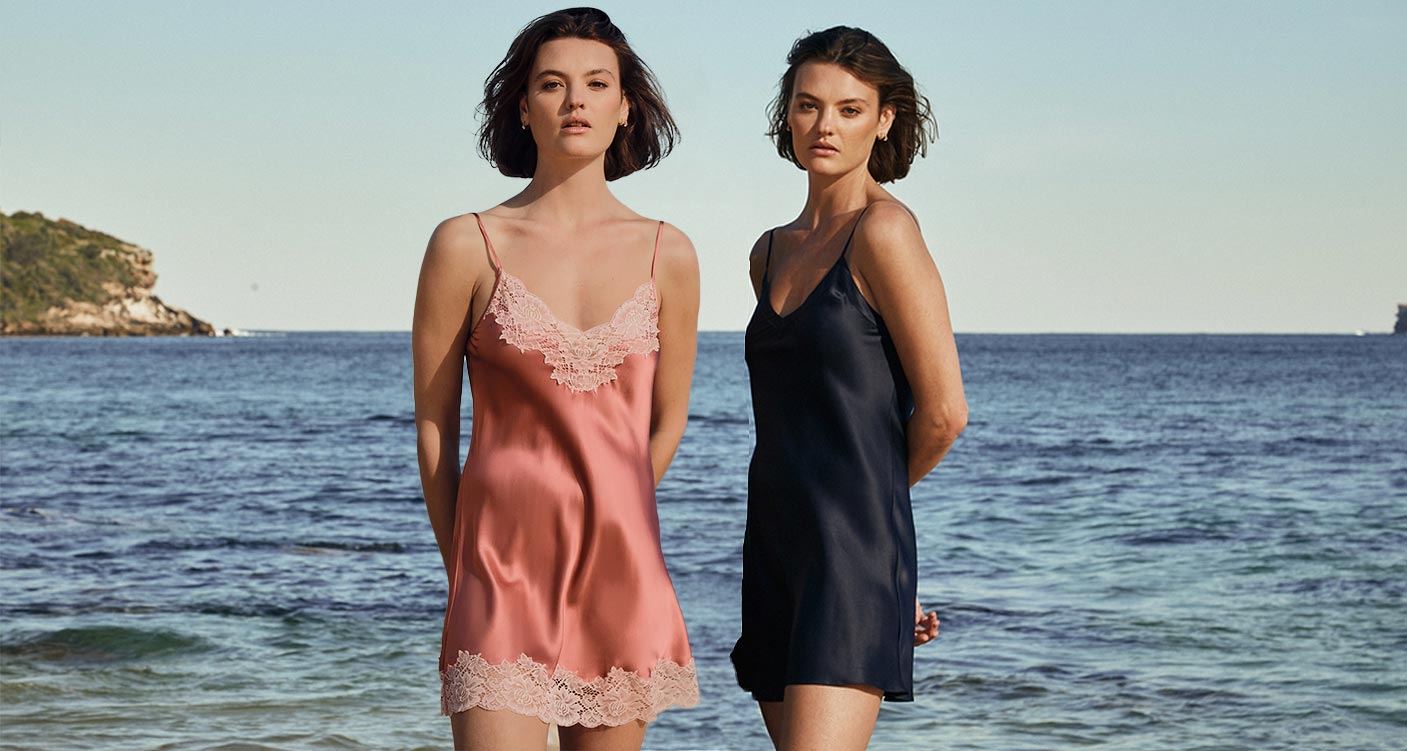 What is a Chemise - The Lingerie Set Alternative
What is a Chemise?
The Lingerie Set Alternative
When you're looking for a way to feel good about your body and impress your partner too, you can't go past a gorgeous chemise. Delicate, soft and sexy, the chemise provides a beautiful alternative to the traditional bra & brief lingerie set. With added lace and intricate detailing this beautiful garment is a necessity to every woman's wardrobe all year round.
What is a chemise?
A chemise is a one-piece, loose hanging evening gown traditionally worn by women. Chemises are typically made from delicate fabrics like cotton, silk, lace, velvet or satin and are often sleeveless and loose-fitting to create an airy effect to the wearer's skin when the garment moves around the body. Often held up by slim and adjustable spaghetti straps, slipping into a chemise is the epitome of elegance and sexual desire.
History of the chemise
By definition, the word "chemise" refers to a woman's one-piece knee-length undergarment held up by the shoulders. Until the late 18th century, a chemise referred to a white loose fitting linen undergarment of a straight or triangular silhouette and was primarily the only piece of clothing washed regularly as it offered a barrier between the skin and clothing, absorbing sweat and body oils.
The modern chemise resembles the straight or triangular shape but is typically more delicate - made from softer fabrics and enhanced with lace and details. Todays chemise is often free of buttons, sleeveless, loose-fitting and unfitted at the waist gently flowing with the bodies movement.
What are the differences between a Chemise, nightie & negligee?
The chemise, nightie, and negligee are often confused due to their similar nature and minuscule differences between them. Below we have listed some of the key differences:
Chemise:
A chemise is generally a sleeveless undergarment that is short, has thin straps, made from silky materials and has lace detailing accented with additional trims or bows. The chemise is generally the midpoint between a nightgown and a negligee offering a modern look whilst maintaining a style and allure. The chemise typically doesn't have any buttons or fasteners and is put on by stepping into it or dropping it over the head.
Nightgown:
A nightgown - also referred to as a nightie, nightdress, or nightshirt - is a loosely hanging item specifically made for comfort and sleep. The opaque garment comes in a variety of styles and prints, from solid colour-ways to timeless traditional prints and perfectly paired with a brunch coat or dressing gown for an extra layer of warmth while lounging around the house.
Negligee:
Unlike a chemise and nightgown, a negligee is generally a sheer, long evening dress or dressing gown intended to be worn at night. Deemed primarily sensual or erotic due to the transparency, the gown is often layered over a lingerie set for aesthetic appeal.
Benefits of a chemise
These items are traditionally light weight garments that will have you looking and feeling like an angel from the heavens. Flowing with your every move, this sexy undergarment reveals enough to entice while also leaving just the right amount to the imagination. In addition to the sleek look and comfortable feel of this lingerie, you'll feel empowered knowing you exude feminine beauty.
Our recommendations
From our range of cute and sexy lingerie, we've highlighted some of our best sellers.
Silk Chemise With Pintucks and Lace - Ginia Silk
Made from soft and luxurious silk, this silk chemise with pintucks and lace will compliment your every angle. A lace trim v-neck and adjustable straps make for an easy fit and a flattering silhouette. Available in an opaque Ruby, Smoke, Black, or Creme, there's a colour choice to suit everyone.
This stunning sheer chemise in a stretch floral lace is sensual and brings style to the bedroom. This elegant chemise overlays perfectly with the embrace lace brief and bra in the collection to make for one glorious ensemble.
Raffine Chemise - Wacoal
Crafted from a decorative contemporary lace and bursting with vibrance, the Raffine chemise is the perfect item all year round. An opaque base and semi-transparent bust will elevate any night time activity. 
-
Explore our full range of sleepwear online or in store today.
About The Author
TRACEY
Lingerie Specialist
Famously known throughout Moonee Ponds and Greater Melbourne as the "Bra Fairy", Tracey has been helping women feel comfortable and confident through stress-free bra fittings for over 38 years.
Learn More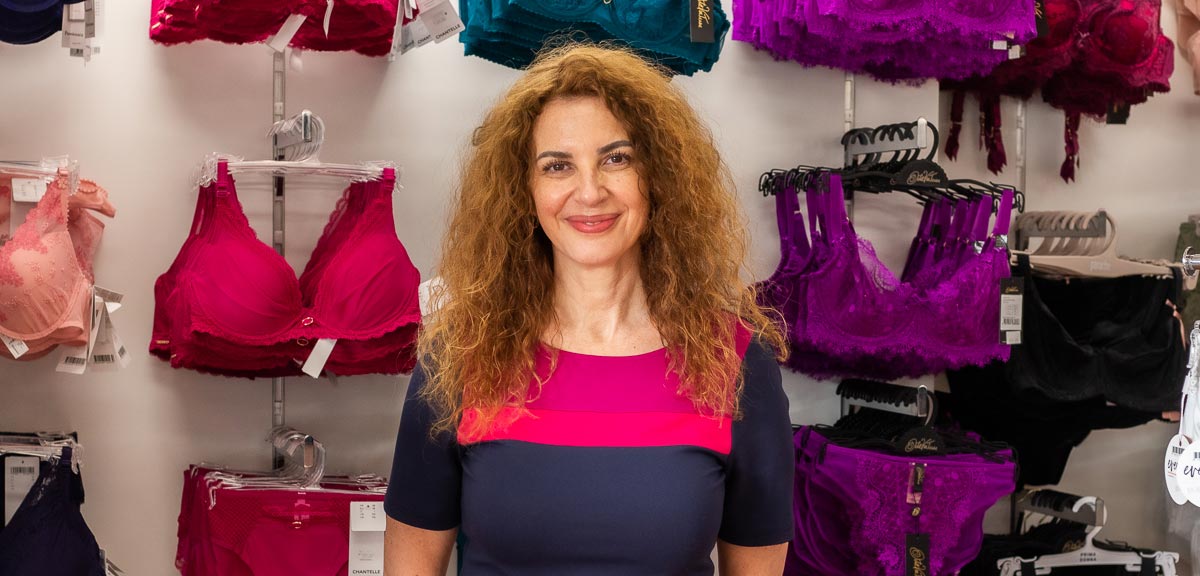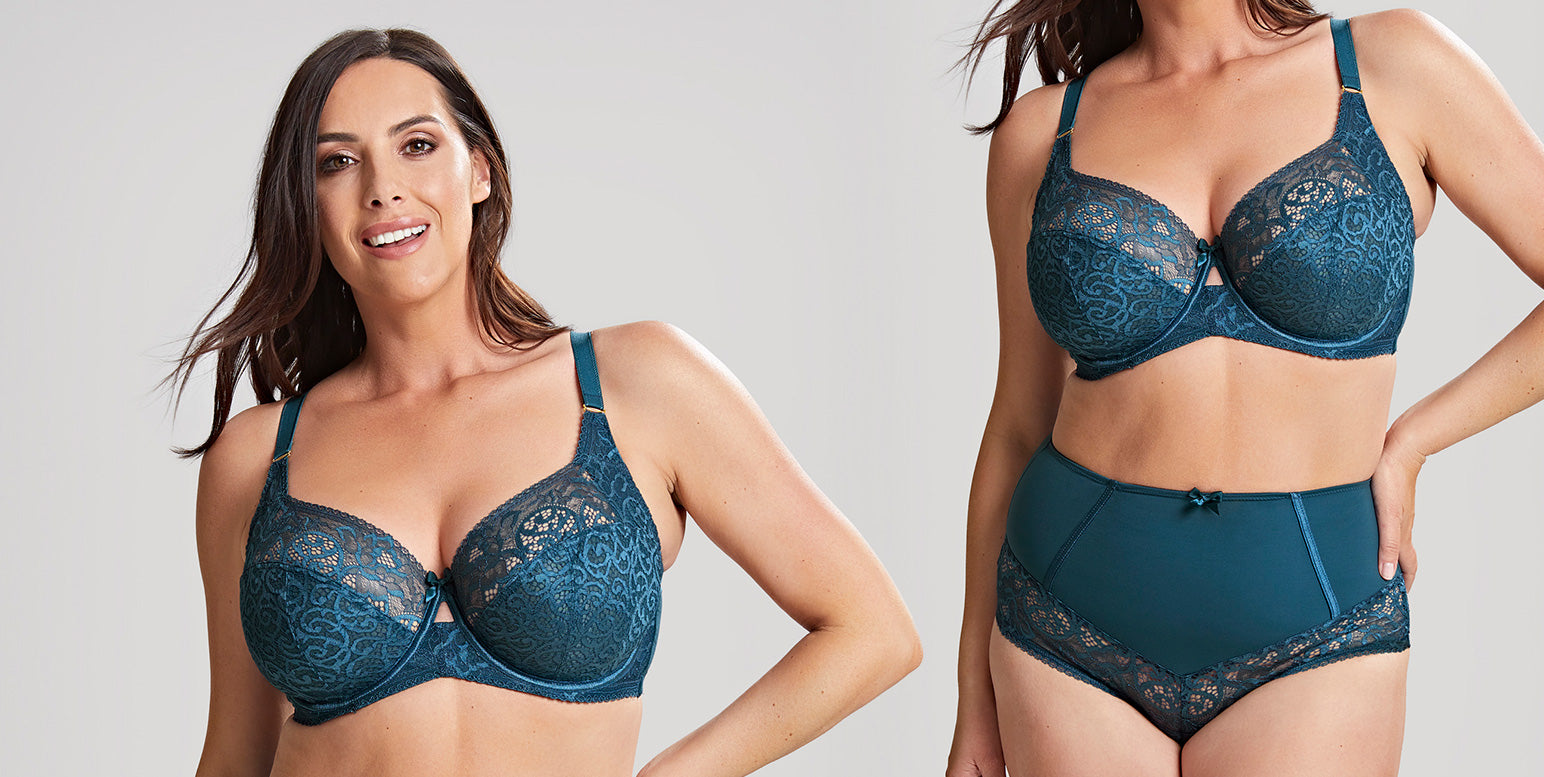 Featuring: Estel By Sculptresse
We wanted to highlight one of our stunning lingerie sets that ticks all the right boxes for fuller figure women. From renowned brand Sculptresse comes some of the most beautiful bra and brief sets...
Read more