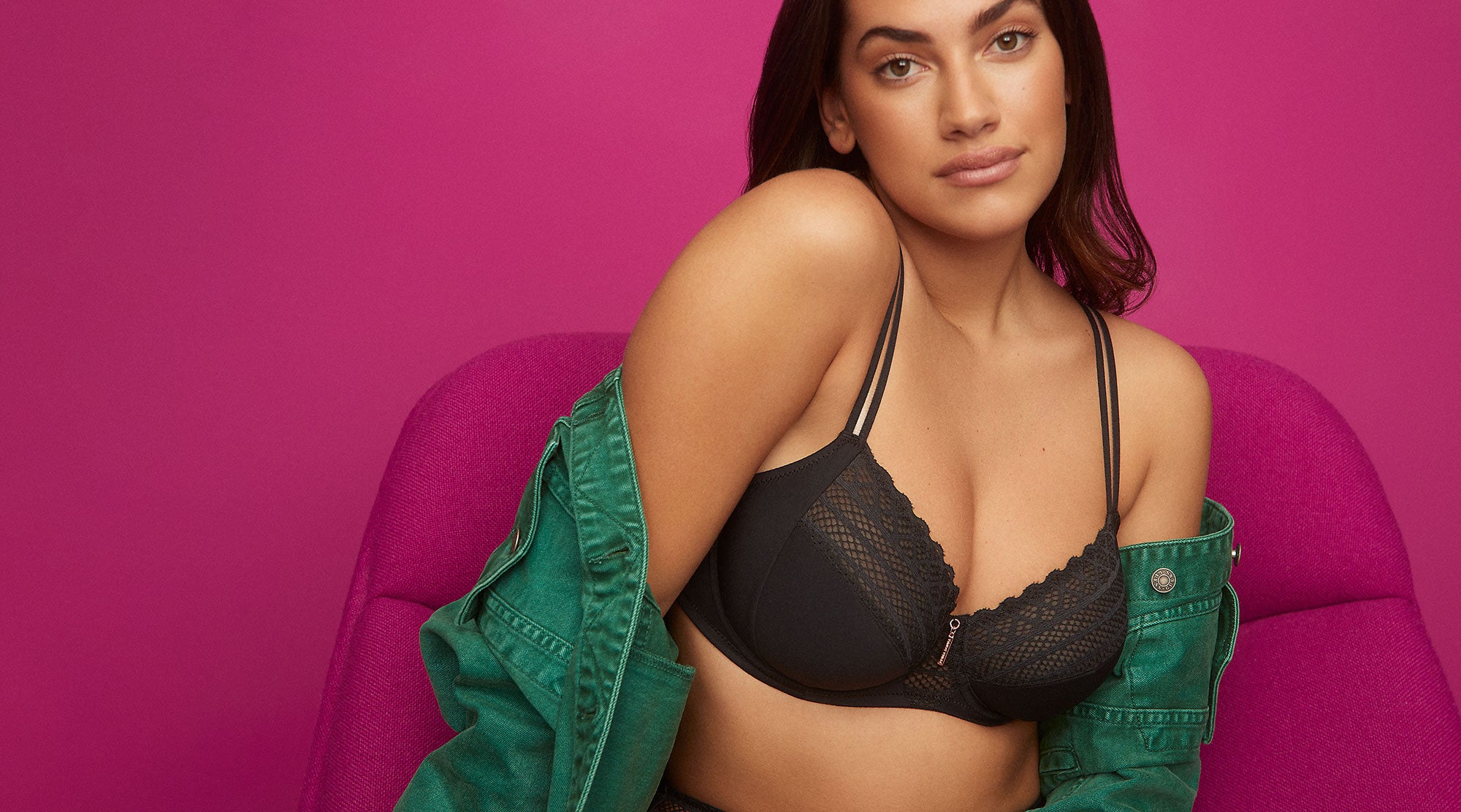 5 Rules To Follow When Lingerie Shopping
When shopping for lingerie there are a few simple rules to follow to get the most out of your shopping experience. Our 5 little rules to know will help manage your expectations, stop you from running in circles and help to find you your new favourite underwear!
Rule 1 : Every Bra Fits Differently
Going into a store knowing that every bra fits differently is a great mindset to go in with! This will stop you from getting home with different items of the same size only to realise that they each fit differently, some too tight, some too loose. This is due to the manufacturing process that each company uses. As the textile industry isn't regulated to the exact same measurements as well as factoring in shrinkage, each garment will vary slightly but can be enough to become uncomfortable. We recommend trying everything on before purchasing to avoid disappointments.
Rule 2 : Bring your outfit to the store
It's a great idea to bring your outfit to your lingerie store of choice and trust us, the staff there will thank you for it! Bringing your outfit in means that the fitters will be able to fit you to your outfit with the perfect bra, shapewear or hosiery to suit. If it's inconvenient to bring in your outfit make sure you take a photo on your phone to give the staff an idea of the shape of your outfit - how deep the bust goes, how wide the back is, etc - so they know if any of the straps or seams will be showing.
Rule 3: Know what you're after
We recommend going in with a plan of what you're after. Let the staff know whether you're after a new everyday bra, a piece of shapewear for a new outfit, maybe something sexy, whatever it may be. Your fitter will bring you what you're after or direct you to what products will work best for you and your body shape.
Rule 4: Be comfortable and feel confident
Theres nothing more important than feeling comfortable and confident in your underwear! If something doesn't feel good let your fitter know and they can provide you with a different size or style that will be more comfortable. Many of our customers here at Illusions Lingerie feel so good that they keep the bra on when they leave the fitting room and tell us how amazing they feel in a well fitting item.
Rule 5: Get a professional fitting
Whether you're in need of a bra fitting or maybe shapewear for a new outfit, get fitted by experts in the industry - you'll thank yourself later! Just go into store ready to try things on in the fitting room so your bra fitter can find and refine until you're wearing the best garment for your body shape.
So next time you're going to your local lingerie store remember these few rules to ensure you're leaving with a smile!
FAQ's
Why do black bras run smaller?
Black bras - and other darker coloured bras - tend to run smaller than their similar counterparts do to the dying process during manufacturing. Black dye is added to the fabric which causes shrinkage during the drying process.
Where to buy a bra for a strapless dress?
Visit the staff at Illusions Lingerie who will find you a solution to your strapless needs. They'll show you a selection of strapless bras and bra alternatives to make sure your outfit looks spectacular.
Should a bra dig in or hurt?
Absolutely not! If your bra is digging in or hurting then it's time for a new bra. Chances are you are wearing the wrong size or style for your body.
About The Author
TRACEY
Lingerie Specialist
Famously known throughout Moonee Ponds and Greater Melbourne as the "Bra Fairy", Tracey has been helping women feel comfortable and confident through stress-free bra fittings for over 38 years.
Learn More
Best Bras For Teens and Tweens
Finding a bra is tough! Especially during your tweens and teens when your body is going through changes. Here are our top recommendations for everyday and sports bras: Best First Bra For Teens - E...
Read more
Tips To Follow When Washing Your Bra
Everyone wants to get the most value for their money and this is especially true when it comes to bras. We're going to go through a few simple bra washing tips to help you get the most out of your...
Read more