Best Bras For Teens and Tweens
Finding a bra is tough! Especially during your tweens and teens when your body is going through changes. Here are our top recommendations for everyday and sports bras:
Best First Bra For Teens - Everyday Bra A-D Cup

Ambra seamless singles - A to D Cup
We love the Ambra range as they come in simple, clean and modern designs that are perfectly subtle. Great wardrobe staples for a teen beginning her bra drawer. The Seamless Singles bra is an ongoing style in a variety of colours including your basic Black, White, and Beige colourways making this style a versatile bra for any outfit. We find that the wirefree design is great transition bra for women getting used to wearing a bra everyday.
The padded cups hide the nipple from showing through while the thin straps make it a great choice to wear with singlets. Coming in a size range from 8A to 14D, this is a perfect first bra.
Best First Bra For Teens - D Cup and up
Triumph Body Make-up Soft Touch
This bra from Triumph offers superior comfort all day long for teens who need the additional support of an underwire. The Body Make-Up Soft Touch has a timeless and fashionable look that includes 3D Breeze Foam to control moisture while the superb fabric makes it soft to touch against your skin.
Lightly padded cups smooths the bust while the shaping underwire defines your contours. Seamless wings on the upper and lower edges of the bra blends the bra for a "no-show" appearance under clothing. This is a perfect choice for teens looking for a beautiful bra that also need the extra strength provided by the underwire.
Best Sports Bra For Teens XS - XL
Triumph Triaction Seamfree Top
Teens LOVE the Triaction Seamfree Top by Triumph as their first sports bra. Perfect for any high intensity sport activity, this wirefree bra holds the bust firmly in place thanks to a double layered front panel while sweat is wicked away thanks to the moisture management fabric that keeps you cool throughout the day.
This highly rated bra has cross over back straps to increase bust support and can easily be worn under clothes or as a top alone. As a great all round first sports bra available in a variety of fun and sporty prints, your teen will feel comfortable knowing her bust wont be bouncing while exercising.
Best Sports Bra For Teens D+

Triumph Triaction Wellness
This wirefree bra is an ideal first sports bra for teens needing a good hold for all their sporting activities. This Triumph Triaction Wellness bra offers natural contouring, adjustrable straps and breathable stretch fabric as it moves with your body feely to ensure you don't feel restricted while performing your best.
With mesh lined cups, this is an excellent first sports bra for teens with a more developed bust, this garment provides more strength and a larger size range than its similar counterparts. Tested for its support by the University of Portsmouth, the Triaction Wellness is a 5 star bra.
Get Fitted For A First Bra In Melbourne
The most important thing for a teen is to be professionally fitted for a first bra. Having a fitting will ensure your teen is comfortable and has a positive attitude towards lingerie and her body. A well fitting bra should feel good without digging in and more importantly it should make you feel good about yourself! Head into our Melbourne lingerie store for a free first bra fitting today - no appointment required.
FAQ's
Why are first bras padded or moulded?
Simply put, the padded cups hide the nipples from showing through school uniforms and day to day outfits. The moulded cup also allows for a smooth and seamless look from clothing worn on top.
Should My First Bra Have An Underwire?
You will only need an underwire bra if you are a fuller cup and need the additional support. Starting with a non-underwire bra will allow you to get used to wearing a bra daily as well as offering support and slight compression to reduce breast bounce.
Do bras stunt breast growth?
The bra a girl wears doesn't have an affect on the rate of which her breast grows. A females breasts are determined by her genes and hormones however a well fitting bra can be used to enhance or minimise the bust.
How many bras does a teen need?
When first starting out your bra collection, it's more important to begin getting used to wearing bras. At Illusions Lingerie we suggest that a few everyday bras (beige, black, and white) and 1 or 2 sports bras will suffice.
Can I wear a sports bra as an everyday bra?
We don't recommend wearing a sports bra everyday. Allowing your breasts to have a break from being restricted and to be supported by an everyday bra is the way to go. 
About The Author
TRACEY
Lingerie Specialist
Famously known throughout Moonee Ponds and Greater Melbourne as the "Bra Fairy", Tracey has been helping women feel comfortable and confident through stress-free bra fittings for over 38 years.
Learn More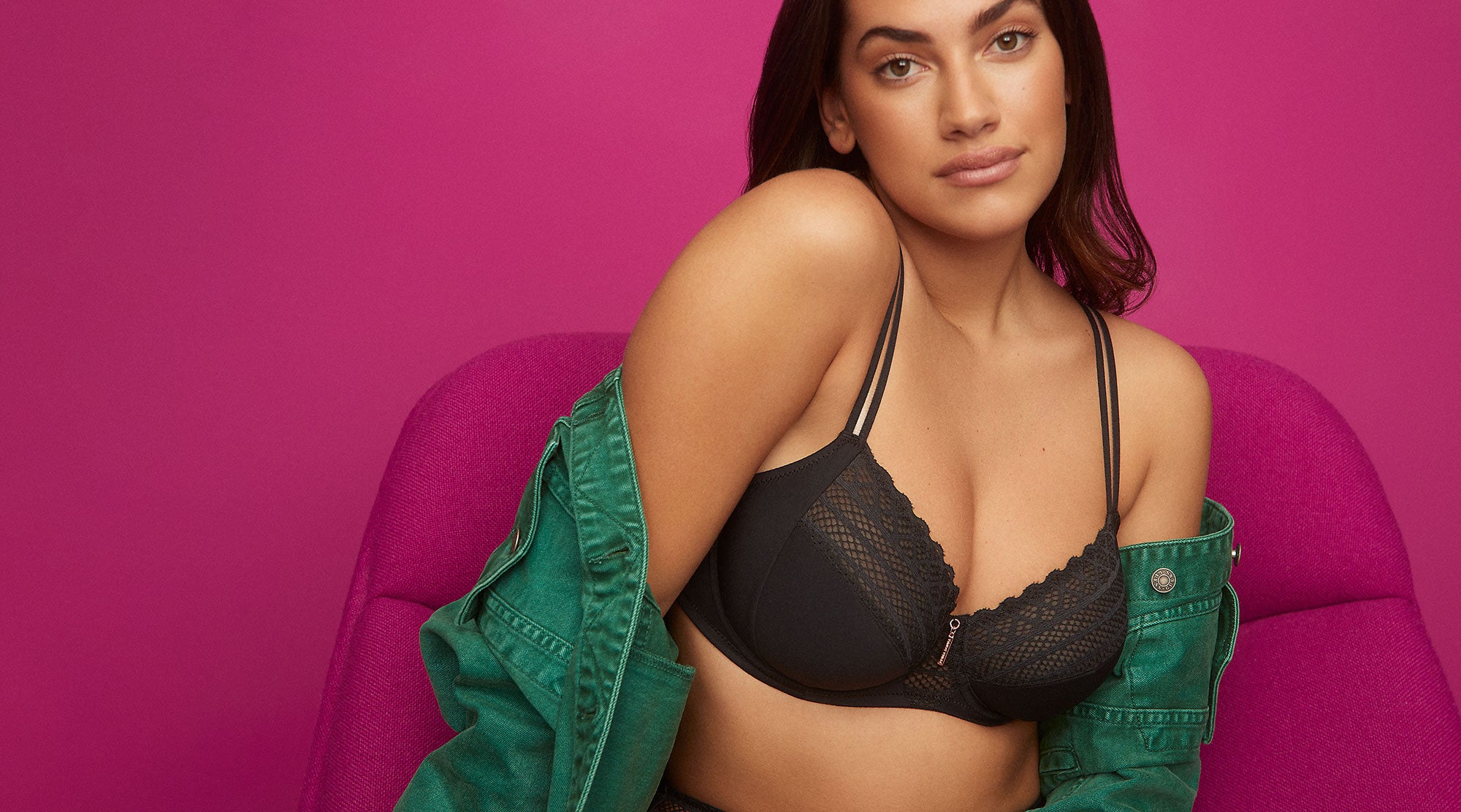 5 Rules To Follow When Lingerie Shopping
When shopping for lingerie there are a few simple rules to follow to get the most out of your shopping experience. Our 5 little rules to know will help manage your expectations, stop you from runn...
Read more