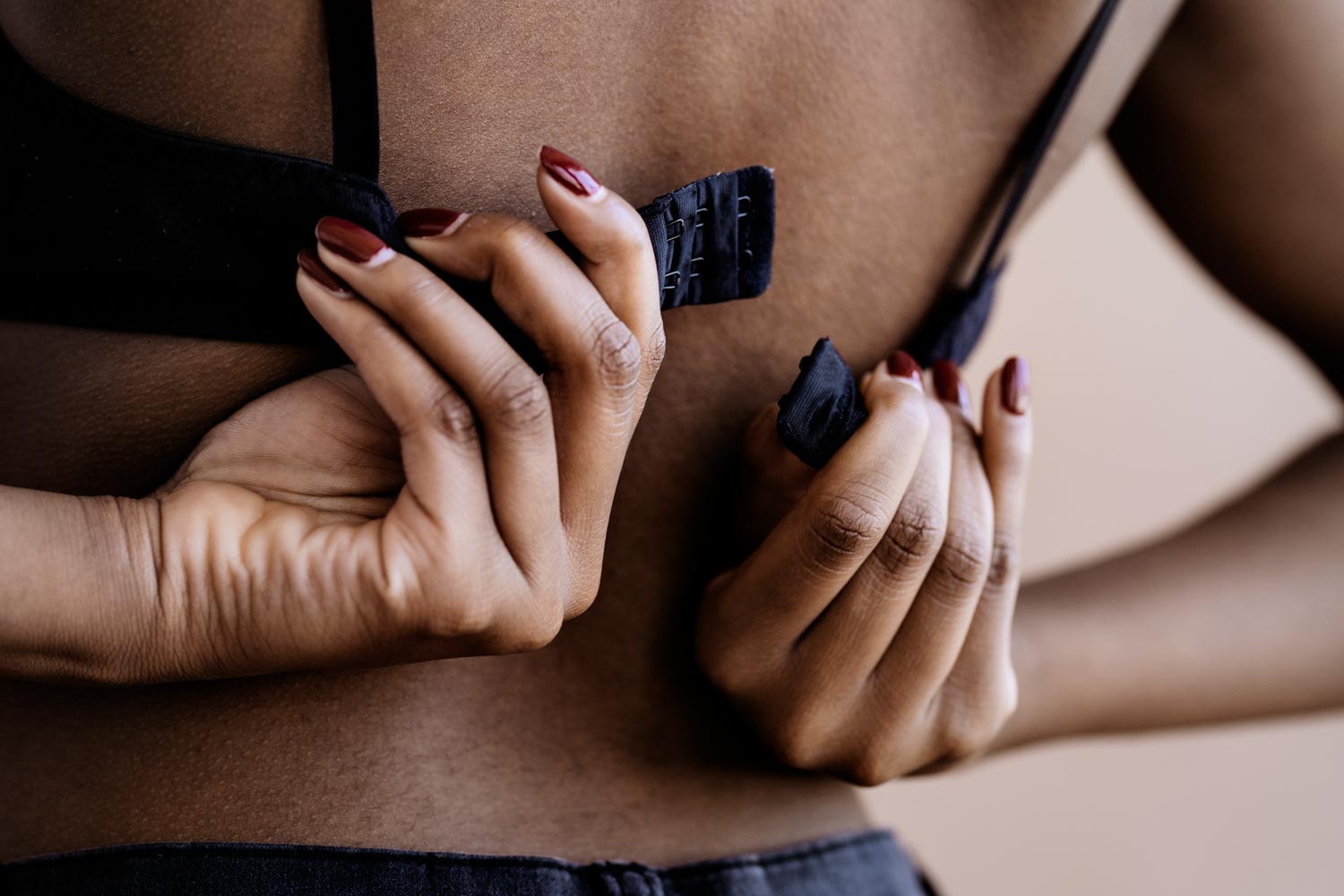 Bra Extensions - Good or Bad?
What is a bra extender?
Bra extenders or bra lengtheners are small pieces of fabric with additional hooks on them which allow women to increase the length of their band size of their bra. These small devices generally come in either black, white, or beige with an option between 2, 3, and 4 hooks to match the bra you intend to wear it with. The beauty of adding additional length to your bra may seem appealing however there are a few things to consider before doing so.
Bra extenders are commonly worn by women who found a bra they like but was not available in their correct band size so a bra extender is used. In addition, if you want to make your undergarment last longer or simply have an extended garment, you will be able to use it as an option.

What to consider when using a bra extender?
Buying a bra extender is easy and buying a well fitting bra can be daunting and difficult if you don't know where to go. It can be quite appealing for women who are just looking for an extra inch around the back to just resort to a bra extender to get some extra life out of their bra… and this is where the red flags start showing!
A bra extender is best when you anticipate using it for a short period time. This could be a result of sudden weight gain due to medication or even a simple holiday as it can help to accomodate the extra few centimeters without having to invest in a new bra.
However, it's important to remember that this is only a short term solution and should not be an alternative to a correctly fitted bra. Ensuring that you are wearing a bra suited to your size is imperative to allowing the bra to do the job it was designed for. Each brand of bra goes through a meticulous design stage to ensure that the wearers' bust is well supported and comfortable - assuming the bra is the correct fit.

The pros and cons
Pro - Cheap and easy
Con - Can cause the bra to ride up
Pro - Extending the life of your bra
Con - Not designed to be worn with an extender
Pro - Smooths out annoying back fat
Con - Widens the shoulder straps which can cause slipping
Our Suggestion
Here at Illusions Lingerie we do our best to only use bra extensions as a last resort. Our golden rule is that if you can get a properly fitting bra, that's the way to go! If however you are running short of time and are in a desperate need for a quick fix, these handy little bra accessories can be the solution you're looking for. Just try not to rely on them or use them for an extended period of time.
About The Author
TRACEY
Lingerie Specialist
Famously known throughout Moonee Ponds and Greater Melbourne as the "Bra Fairy", Tracey has been helping women feel comfortable and confident through stress-free bra fittings for over 38 years.
Learn More