A Day in the Life of a Professional Bra Fitter
Hi, Tracey here! Today I'd like to take you through a typical day as a bra fitting specialist. From turning the lights on in the morning to closing in the evening I'm going to take you through a busy and fulfilling day of helping people of all ages and sizes find their right bra.
While we don't necessarily stick to a schedule, this should give you a rough look at our day and what it takes to offer the best bra fittings in Melbourne. Here are some highlights:

7:45am - Getting set up
Getting set up is the easy part of our day. Once we get in we switch on the lights, turn on the heaters and start picking and packing the online orders we've received from the night before ensuring they are sent off to the post ASAP! Once all the orders are fulfilled, we sit down and have our breakfast in preparation for the day ahead.
9:00am - Opening the doors
Right on 9:00, we turn on the radio, unlock the doors and welcome in our customers. As a lingerie shop in Melbourne however, we keep the doors ajar as to keep the heat in. We find it very important to keep it nice and cosy inside - no one likes getting changed in the cold! We split the tasks between us, I will generally vacuum the floors while Talya disinfects the fitting room handles, surfaces and wipes the mirrors to make sure they sparkle.
09:30am - First customer of the day
In comes our first customer, the lady was looking for a standard, everyday bra as her current bra was digging into her bust. Our solution? Straight to the fitting room! I ask her what kind of bra she is after, everyday? Sports? Special occasion? I select a few different ones for her to try on, gauging how each fits to ensure we get the perfect size that looks good and offers support. She absolutely LOVED how comfortable she was and insisted on stocking up on a few more of some other colours to wear under different outfits. I had a black and beige in stock and placed a special order for a gorgeous fashion colour she selected from one of the look-books we have on hand.
10:00am - Coffee break!
10:02am - Coffee break over, back to work!
The street has started to get busier and we have customers coming from all over Victoria visiting us. One in particular is a fuller figure woman who travelled all the way from Warrnambool (wow!) as she found out we offer plus size bra fittings and she has struggled to find lingerie stores that cater to her size. She's in and out in 15 - 20 minutes with a few regular bras, a stunning new lingerie set, and a new favourite place to buy lingerie in Victoria!
While I was in the fitting room with this lady, Talya provided a fitting for a lady who is getting married soon and was looking for some shapewear to tuck in her stomach (not uncommon at all). Talya shows her to our extensive range of shapewear offering recommendations, tips and ensuring it is the right fit for her big day.
Next up we had a lovely son who bought in his elderly mother. They came in through our wheelchair accessible entrance and I took them straight down to our larger fitting room so there was plenty of room for her to feel comfortable. I got her a few sizes to try on as she recently gained a bit of weight and managed to find her a front closing bra & a sale bra too which was half price!
11:00am - Deliveries
A few posties have stopped by to drop off some of our orders, my son Jesse scans in the stock so our website is up to date with our inventory levels while I send some messages to customers to let them know their special orders have arrived in store.

12:30pm - Spray and wipe!
Between customers we go through and disinfect all the handles and surfaces to ensure everything is clean and Covid free!
01:30pm - Fitting a first bra
Around lunchtime one of our customers who has been shopping with us for many years comes in to say "hi" and bring in her teenage daughter for her first bra fitting. While I had a bit of a catch up with her mum Talya welcomes the shy adolescent and makes her feel right at home. Talya finds out what she needs; a bra for everyday wear and one for sports. It's important that we don't overwhelm her as a first bra fitting can be very nerve racking so finding the basics for the first fitting is key.
2:35pm - Have a late lunch (oops!)
Between customers we have a quick lunch and get back to work.
2:50pm - Maternity fitting and reviews
After lunch I assist a customer to find some nursing bras for a customer who is in her first trimester of her pregnancy while Talya responds to some glowing google reviews we received from some of our new customers. After that she helped a woman who was recommended by her doctor to see us for a mastectomy fitting. Talya showed her our range of medical grade TruLife breast forms, found her size & shape then placed the order for her.
4:00pm - Doors close for a private fitting
At 4pm we close the doors as our final customer arrives for a private after hours fitting. The customer - a male after a discreet crossdressing fitting - is after some basic bras to go with his breast forms. I have a blast getting to know him and helping him find some bras, briefs and pantyhose.
4:30pm - Finished for the day
With the day done we hang away any stock we didn't get around to hanging between customers, turn off the lights and tidy up for tomorrow.
About The Author
TRACEY
Lingerie Specialist
Famously known throughout Moonee Ponds and Greater Melbourne as the "Bra Fairy", Tracey has been helping women feel comfortable and confident through stress-free bra fittings for over 38 years.
Learn More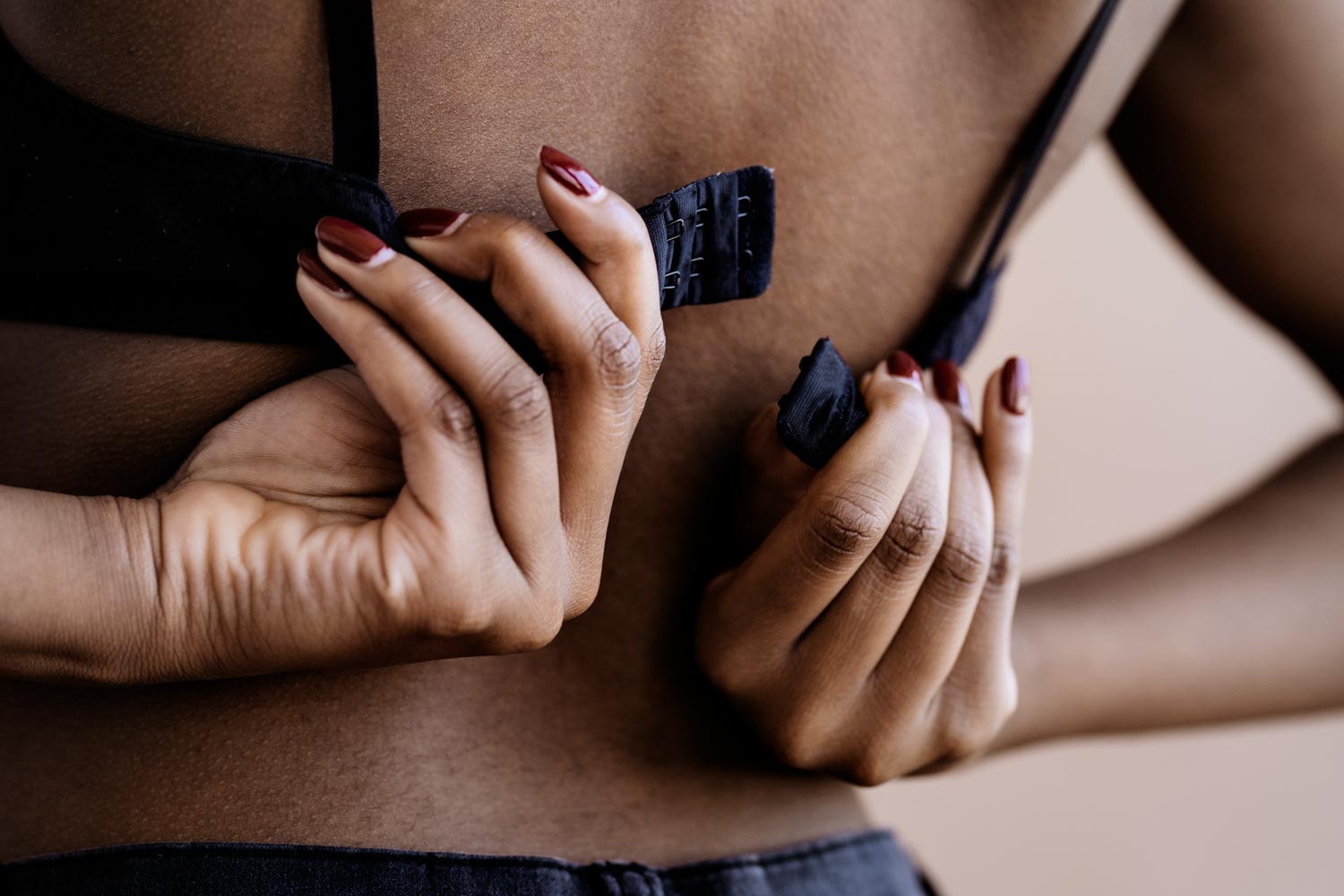 What is a bra extender? Bra extenders or bra lengtheners are small pieces of fabric with additional hooks on them which allow women to increase the length of their band size of their bra. These sma...
Read more