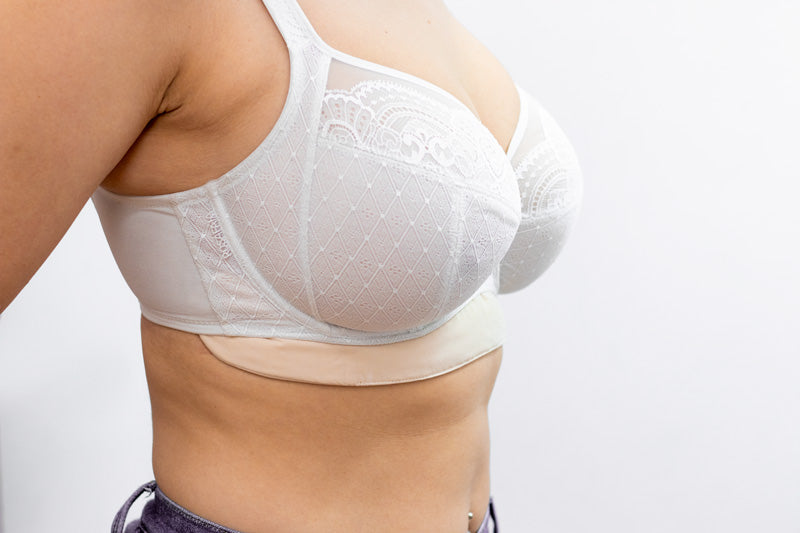 Bra Liners: A Must Have for a Big Bust
Bra Liners: A Must Have for a Big Bust
When it comes to breasts, having a little more up top is nothing to be ashamed of. Still, being slightly well-endowed isn't always comfortable. In addition to the well-known issue of back problems, large-chested women sometimes also suffer from sweat and chaffing in the breast area. A good bra liner makes a world of difference for ladies with this issue.
What Is a Bra Liner?
A bra liner is a simple piece of cloth that fits under the band of your bra, directly under your breasts. The basic shape is rectangular, but most good liners also have a stem (also known as a bridge). This refers to a small section of cloth that extends upward, fitting between the breasts. Other liners have additional cloth designed to fit inside the bra cups.
Purpose and Benefits
Bra liners have two major roles as undergarments. Firstly, they absorb the excess sweat and moisture present around the breasts. That means you have better control over body odour, not to mention sweat stains on your bras and tops. Secondly, bra liners act as a barrier between the bra and your skin preventing annoying skin rashes, infections and chaffing. 
Size and Fit
Finding the right size bra liner is super easy thanks to the simple size range. The Therapeutix Bra Liners come in sizes 10-12, 14-16, 18-20, and 22-24. These sizes line up with your bra band making it a breeze to find your perfect fit.
What to Look For
The best bra swear liners have to be absorbent. At the same time, it shouldn't be so thick that it forces you to go up a band size or is visible through your clothes. Look for one that is thin but which still can hold several times its weight in moisture. Additionally, check the durability of the fabric. Your liner will have to stand up to all the friction of daily wear, as well as standard washing and drying. If you have very large breasts, pick a liner with a taller stem, as this will absorb more moisture between each breast. Ladies with smaller breasts typically can get by with and are more comfortable with a liner with a short stem. Try to find liners that match your bras, even though the colour spectrum leans toward neutrals.
Our Top Pick
If you're looking to buy sweat liners online or locally, you cant go past our personal favourite, an invisible beige liner that doesn't show. It will keep you dry on exertion, during exercise, and throughout the day. The Therapeutix Bra Sweat Liner is soft and absorbent to manage perspiration and chafing whilst also reducing odour and potential bra discolouration. 
About The Author
TRACEY
Lingerie Specialist
Famously known throughout Moonee Ponds and Greater Melbourne as the "Bra Fairy", Tracey has been helping women feel comfortable and confident through stress-free bra fittings for over 38 years.
Learn More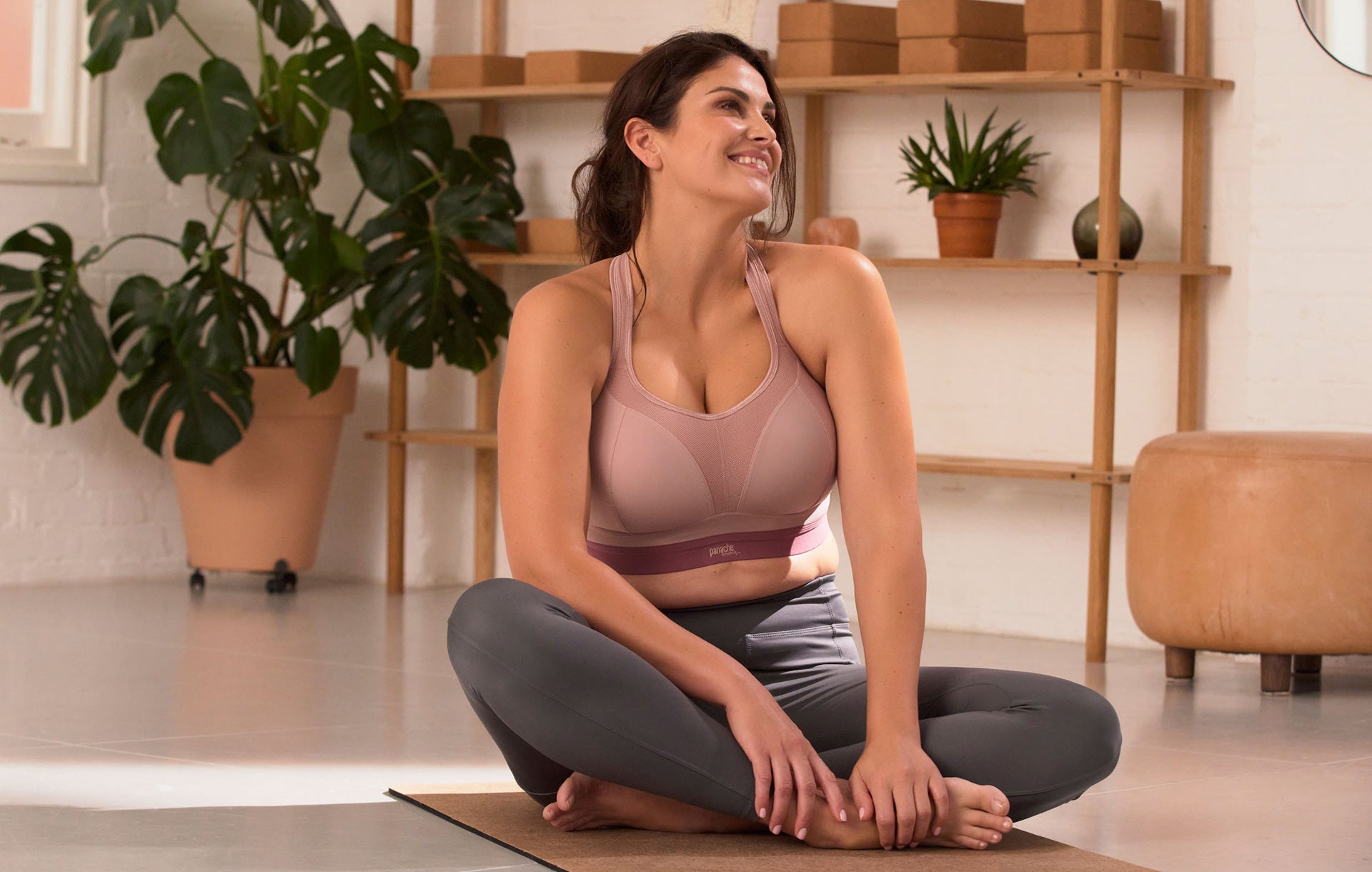 Why A Good Sports Bra Is A Must-Have
Why a Good Sports Bra Is a Must-Have Just about all fashionistas pay attention to the cut and fit of their regular bras. After all, nothing finishes off the allure of a great outfit, beautiful fac...
Read more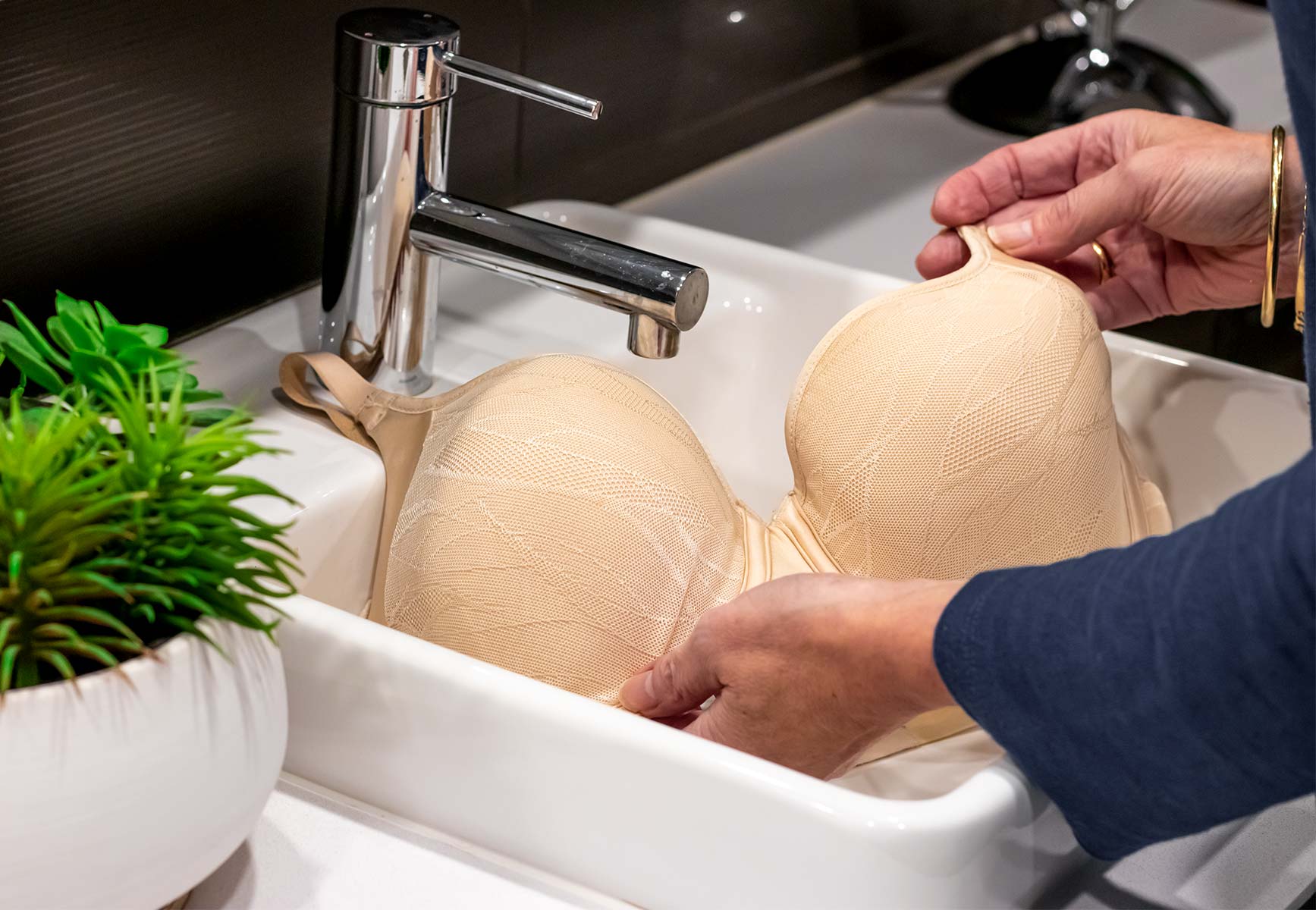 Why Caring For Your Lingerie Matters
Caring For Your Bra And Why It Matters. Many people believe that the lifetime of your bra depends on the quality of the fabric, although partly true, the lifetime of your lingerie comes down to yo...
Read more