How To Hide Bra Straps - 5 Bra Accessories
Do you have a strapless or backless dress and in need of hiding your bra straps? Well you're not alone! Many women come to our store to find a solution to hiding their bra straps. It's nice to be able to wear that perfect dress you spent so long hunting for only to have unsightly straps showing so we've made a list of our top 5 suggestions:

#1 Use a Bra converter clip
When we have a dress or outfit that has a racerback or just a back that is closer set in and you need to hide those pesky straps from being shown (and destroying a wonderful out fit!) this is when we use our bra converter clips. Bra converter clips are a great option when you don't have time to go out and buy a convertible bra. There are many different shapes and styles that bra converters come in. One option is the Bra converter clip from Braza, this is a plastic clip that looks like a figure eight. To use. we first need to loosen the straps on the back of our bras before putting the bra on as this lengthens the strap to allow us to use the clip correctly. Once the straps are loose and the bra is on you may need someone else to slide your straps through the clip which should be placed against your spine. This will hide your straps by pulling them in to the centre and also inwards from the shoulders. 

#2 Buy a strapless bra
Check out our range of gorgeous strapless bras online or visit us in store for a strapless bra fitting. Make sure to bring in your outfit so our professional fitters can fit to your dress and make sure that you'll be leaving the store with the best strapless bra to compliment your outfit. A great option to check out is the Beautiful Silhouette from Triumph that offers smooth, moulded cups that shape the breast without the need for straps. 
#3 Purchase clear straps
If you're looking for a solution while still wearing a bra, clear straps are a good alternative choice provided you don't mind a bit of gloss that may reflect off of the straps. These handy bra accessories connect to any bra with removable straps and is a quick solutions to making your straps disappear. 
#4 Use breast lift tape
Breast tape can work wonders to create, shape, and project your bust while not using a bra. The tape can easily be used in place of a bra by layering the tape until you've created your ideal silhouette. If you need help with applying breast tape feel free to read our guide on how to apply boob tape. 

#5 Use Nudi Boobies
Invisible stick on bras are all the rage these days. Nudi Boobies from Secret Weapons are silicone bras that provide boost and hold without the straps. Available in A, B, C, D, and E cup, these bra accessories are a multi-use life saver!
If you have any questions about hiding your straps, about bra accessories or finding the perfect fit, just get in touch with our friendly staff anytime via our contact form, give us a call, or pop in-store!
About The Author
TRACEY
Lingerie Specialist
Famously known throughout Moonee Ponds and Greater Melbourne as the "Bra Fairy", Tracey has been helping women feel comfortable and confident through stress-free bra fittings for over 38 years.
Learn More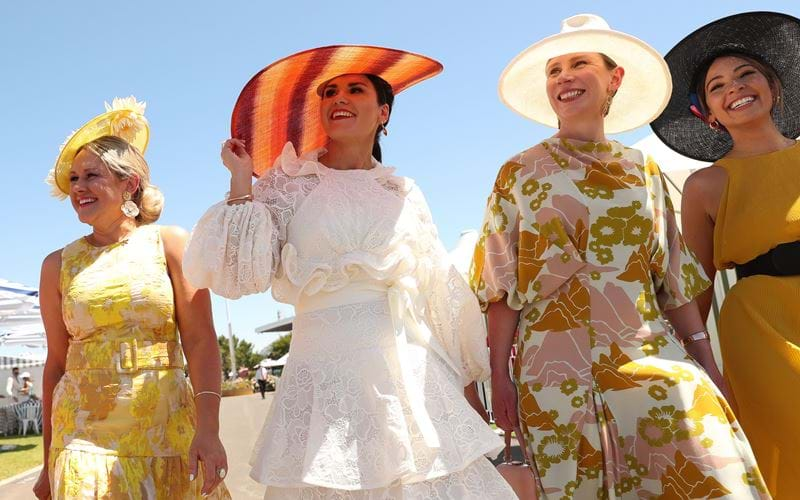 We'll be closed tomorrow the 1st of November for the Victorian Public Holiday celebrating the Melbourne Cup. While you won't be able to come in store for a fitting, our online store is always open...
Read more
Hosiery 101: Everything You Need To Know
Not too long ago, a woman's outfit was considered incomplete without stockings, pantyhose or some other kind of hosiery. While the rules around fashion and hosiery have relaxed in recent years, tig...
Read more