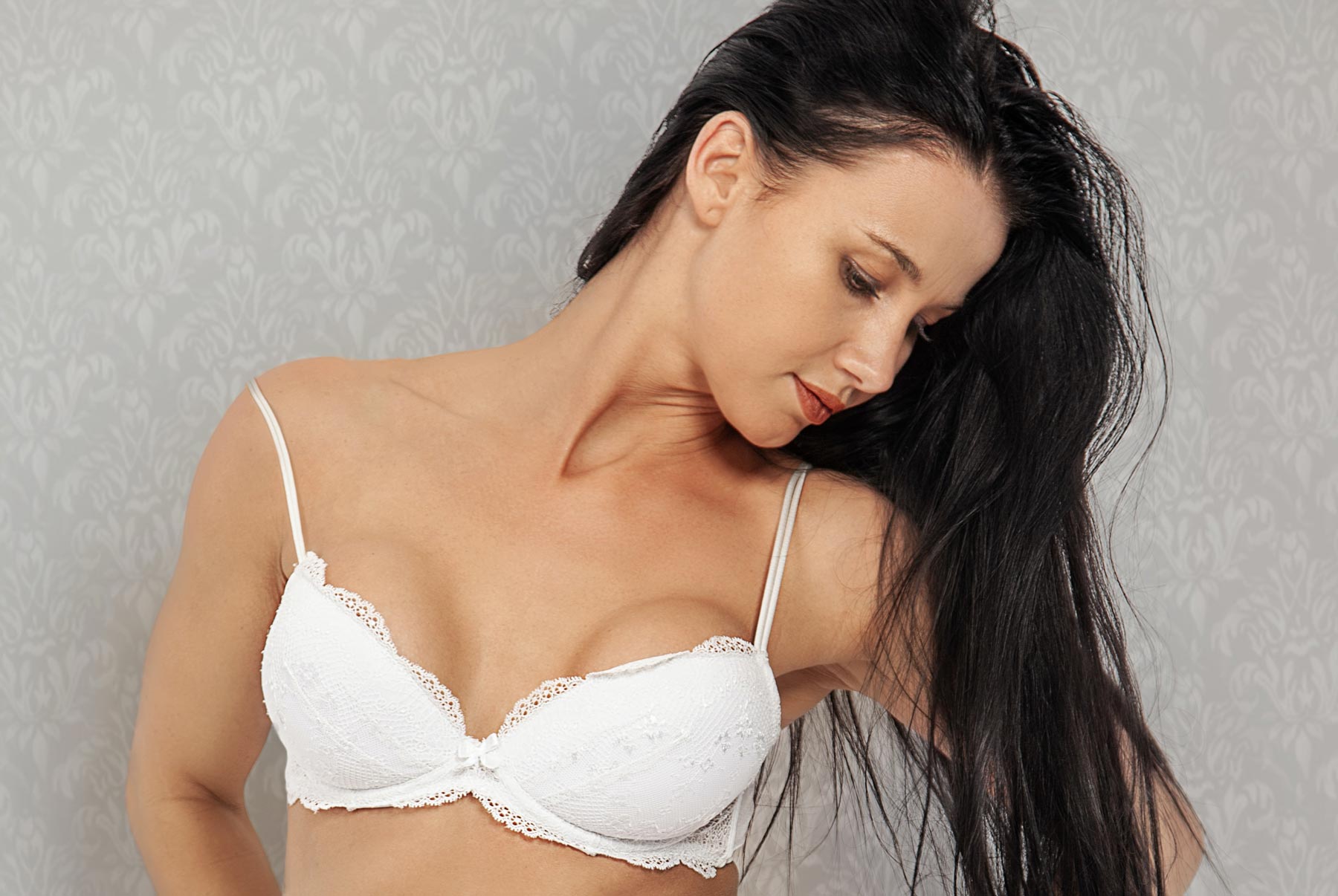 How to Stop Bra Straps Slipping or Falling Down
The complete guide on how to keep bra straps from slipping.
The Problem with Bra Straps Slipping
The bra straps are the most common problem with bras. They can slip off the shoulders or they can be too tight on the back. This is a problem that many women face, not just those who are in their teens and twenties, but also those who are in their thirties, forties and into your older years. As we age, our skin begins to sag and lose elasticity. This also happens to our breasts and our bras which means that we need a different bra sizes as we age. Bra straps slipping is also more common for women with larger breasts because of the weight of them pulling on the strap and causing it to loosen or fall off.
Whether your straps are slipping while you're relaxing on the couch or are falling while you're in the office, it can be uncomfortable and awkward to constantly be fiddling with your bra in-front of others.
Let's dive into some reasons why this happens and how to prevent it.

What are the Causes of Bra Straps Slipping?
If you've been wondering how to keep bra straps up then you should first look at why it's happening. There are many reasons why bra straps slip off your shoulders, the most common reasons for this problem are the straps being too loose, the band being too big, or the straps not sitting in the right place on your shoulder.
4 Solutions for Preventing Bra Straps from Slipping Down
Below are a few easy options to stop your straps from falling down.
1. Adjust the straps
The first solution - and often the easiest - is to adjust the bra straps. The straps of the bra should be tight enough to support the breasts and not slip off the shoulders. If you have a bra with adjustable straps then you can simply tighten them up and if they don't have any adjustment options then you'll need to get a new one that fits better. Alternatively, you can buy bra straps online and have them delivered to your door.
2. Watch Your Posture
Poor posture can be the reason your bra straps are slipping off your shoulders. Sloping shoulders and hunching while walking or working at your desk will allow your straps to slip more easily. Ensure you are standing proud with your shoulders back and sitting correctly throughout your day.
3. Use Accessories
A handy little tool is a Comfort Bra Strap which allows the straps to sit on soft silicone grippers holding the straps on your shoulders and reduces annoying impressions on your skin. This device has been around for years and is a quick bandaid solution to slippage especially if you have slopping shoulders.
You can also find many bra accessories online. These affordable and convenient accessories such as the Happy Straps or the Bra Converter clip will also help keep your straps in place.
4. Get A Professional Bra Fitting
Bra straps falling off the shoulder is usually because of a bra that does not fit properly or has lost its structure. The first thing you can do if this happens is stop wearing that particular bra until you can find one that fits you better as this probably isn't providing you with the correct support. If you have tried different bras but still have this problem, it may be time for a professional fitting with a specialist at the lingerie store.
A bra fitting specialist will help to choose the bra that suits your style but most importantly, they'll find you the best bra to suit your body type and shape. You can receive a free bra fitting in Moonee Ponds, just head into our lingerie shop - no appointments necessary.
About The Author
TRACEY
Lingerie Specialist
Famously known throughout Moonee Ponds and Greater Melbourne as the "Bra Fairy", Tracey has been helping women feel comfortable and confident through stress-free bra fittings for over 38 years.
Learn More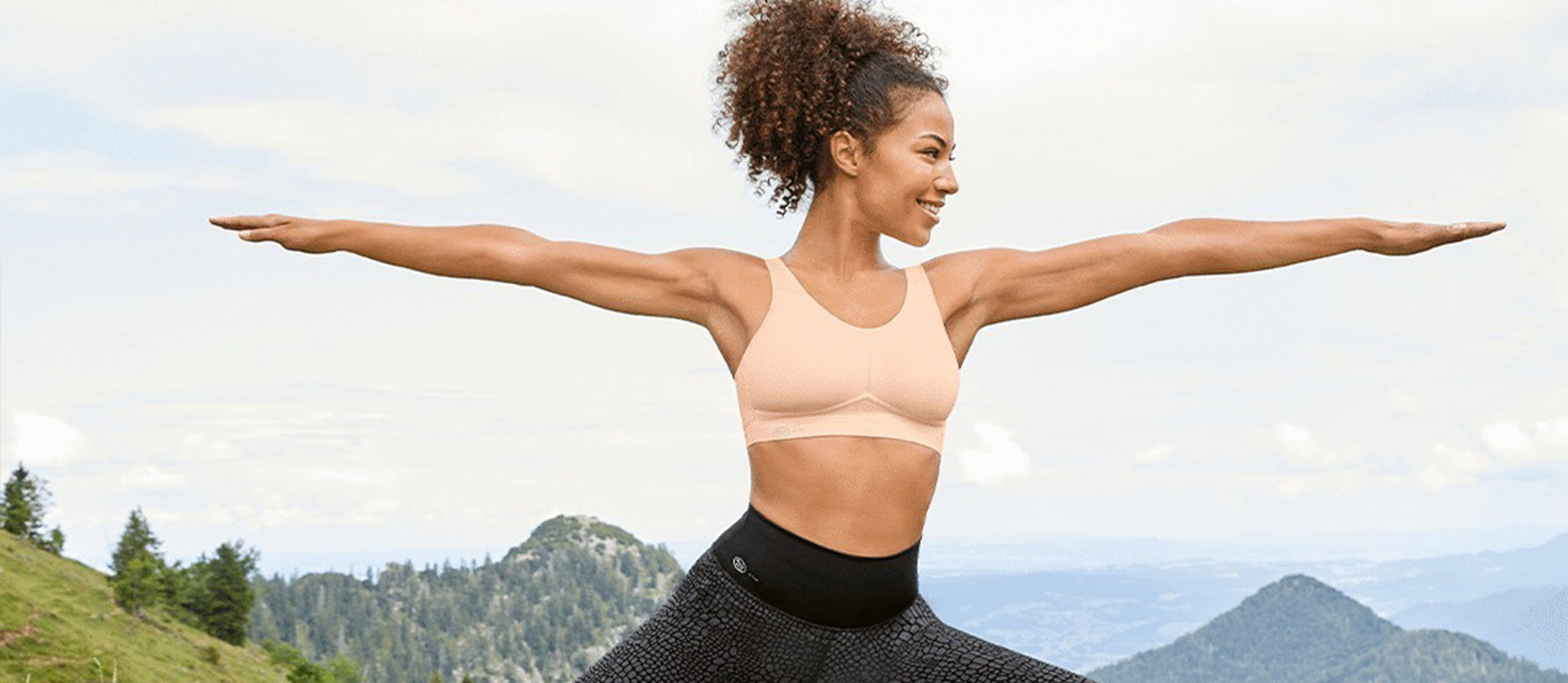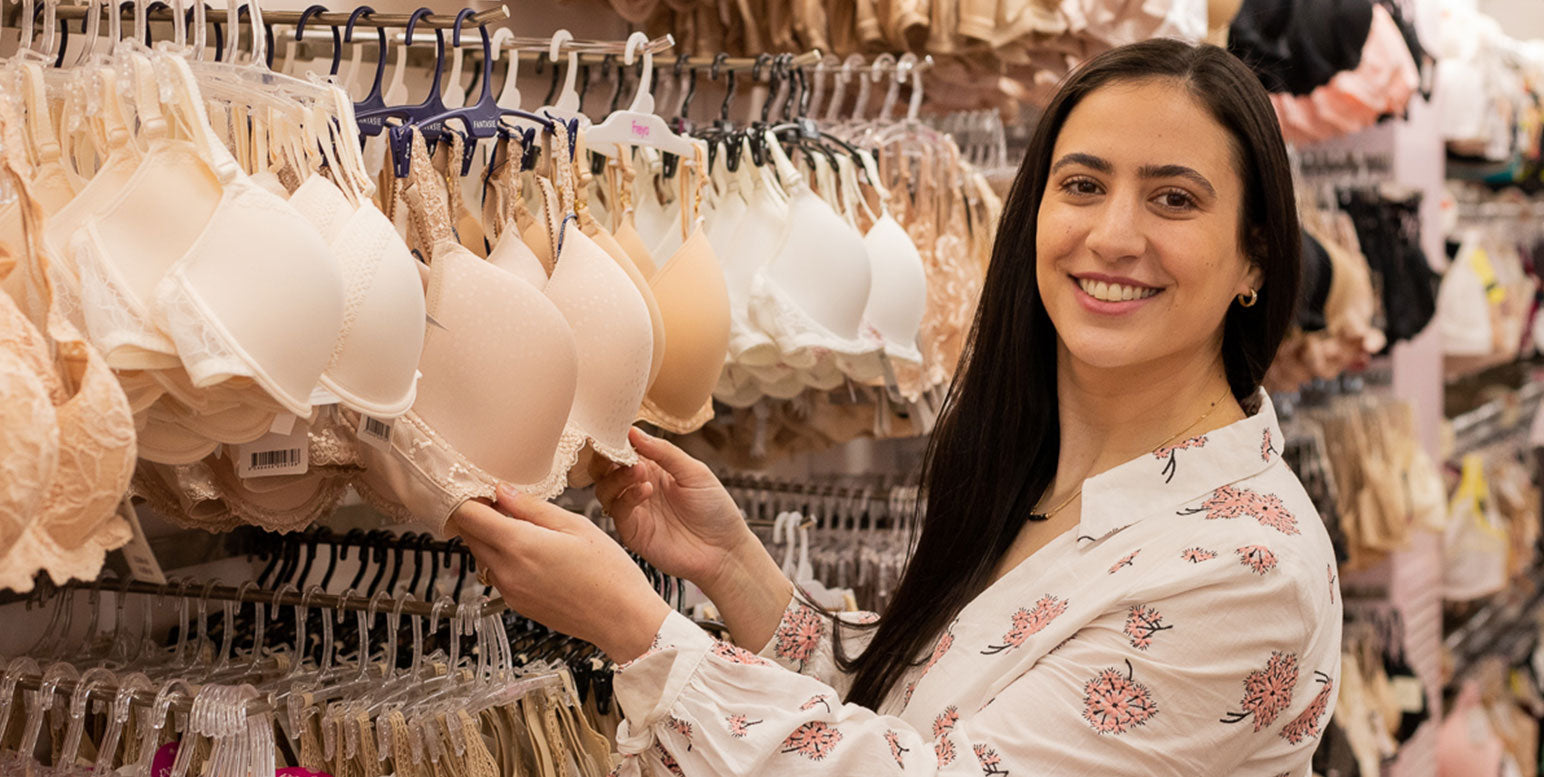 Meet Talya - Bra Fitting Specialist
Today we're going to find out a bit more about bra fitting specialist, Talya. We've prepared a few questions to discover a bit more about Talya and her life at Illusions. When did you start workin...
Read more