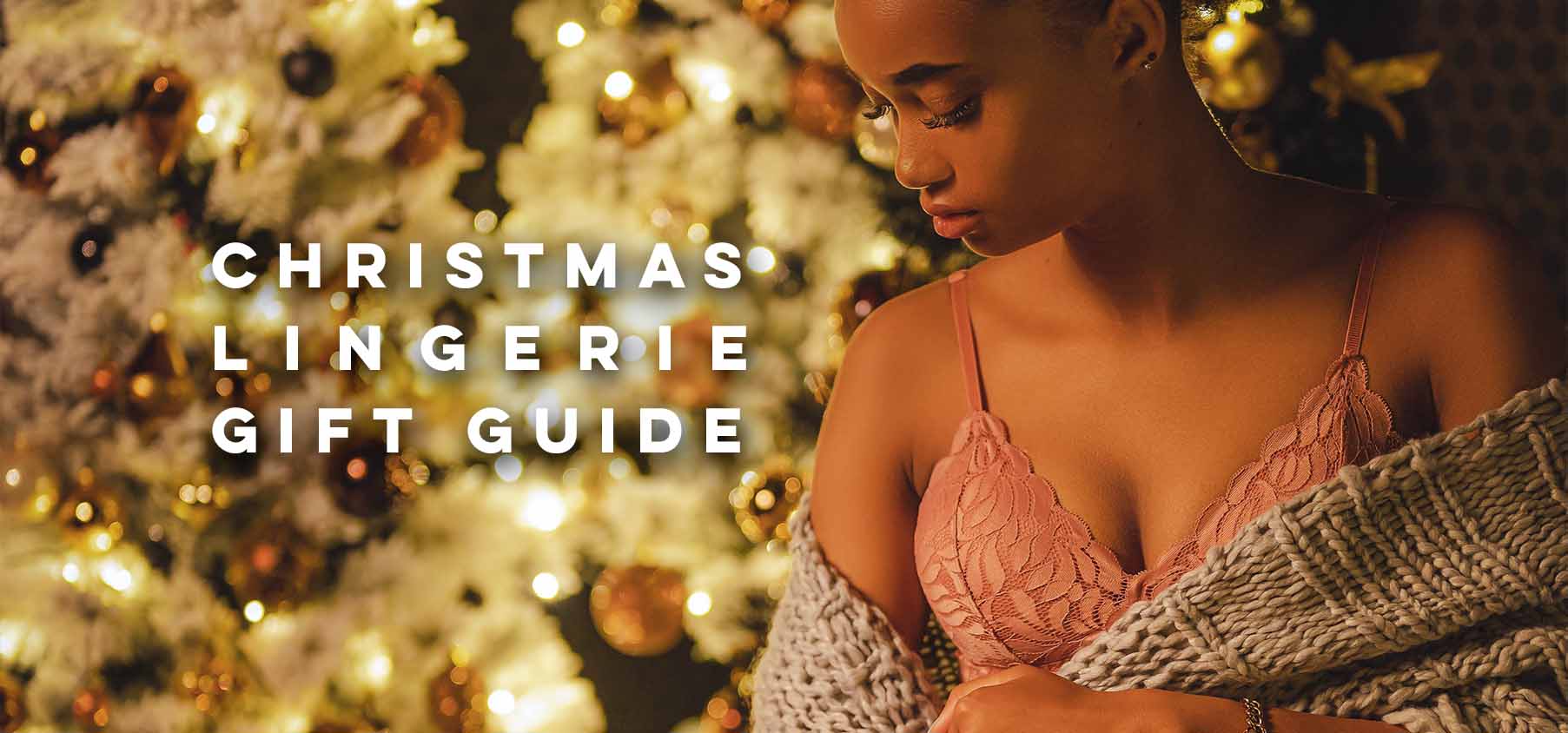 Our Christmas Guide for Your Special Someone
With the most wonderful time of the year just around the corner, it's time to get into the Christmas spirit and start thinking about the perfect gifts for your loved ones. Whether you're in a long-term relationship, newlyweds, just starting out with your new flame, or looking for a thoughtful gift for your mother-in-law, Illusions Lingerie is here to help you make this holiday season extra special. Let's dive into the magic of giving the gift of allure, comfort, and confidence this Christmas.
The Easiest Gift: A Gift Card 
Finding the right size is tough (trust us - we know). If you're not quite sure about your partner's size or style, don't fret! Our digital gift cards are a fantastic way to ensure your special someone gets the perfect piece of lingerie or sleepwear they desire. Plus, they get to enjoy the fun of selecting their own intimate pieces – a win-win for everyone! 
The Gift of Luxe Silk Sleepwear
Looking for a gift that's as comfortable as it is elegant? Our range of silk sleepwear from Sainted Sisters & Ginia Silk is the answer. Silky-smooth, comfortable, breathable and oh so irresistibly luxurious, our sleepwear collection is perfect for anyone who craves a touch of sophistication and comfort. Whether it's for a cozy Christmas morning or an intimate evening, these pieces are sure to impress.
Spice it up with a Sexy Lingerie Set

For those who want to add a little extra spice to their holiday season, explore our range of sexy lingerie. From well-known brands including; Prima Donna and the glamorous Dita Von Teese herself, these sets are a mix of timeless glamour and seductive allure. Make sure you check out our new quarter cup bras, the sexiest gift that comes in easy size options and wont break the bank! Give your partner the gift of confidence, and watch your Christmas night sizzle.
A Gorgeous Summer Nightie

While finding the perfect bra size can be tricky, our collection of nighties is a little easier to navigate. These elegant pieces come in just a few sizes, making them an ideal gift for mum (or your mother-in-law!) or anyone you want to impress. Soft, charming, and utterly delightful, pair our nighties with a stunning brunch coat to help you score some serious brownie points this Christmas.
A Gift of Comfort with our Dressing Gowns

Looking to wrap your loved one in warmth and comfort this Christmas? Our fluffy dressing gowns are the perfect choice. Crafted with soft, high-quality fabrics, these dressing gowns offer a touch of everyday luxury, perfect for Christmas morning. Whether it's sipping morning coffee, relaxing after a long day, or simply snuggling up with a good book, our dressing gowns add an extra layer of comfort and style to any moment. Give the gift of relaxation this holiday season, and watch your special someone smile as they cozy up in their comfy dressing gowns.
Keep It Simple With Fabulous Briefs

Sometimes, the simplest things bring the greatest joy. Our range of briefs are designed with comfort and style in mind. From classic cuts to more adventurous styles, you'll find the perfect piece for your special someone. Trust us; these little essentials are guaranteed to put a smile on their face this Christmas.
No matter who you need a gift for, Illusions Lingerie is here to help make your Christmas extra special. This holiday season, unwrap the magic of love, intimacy, and confidence with Illusions Lingerie. Visit our Melbourne store or shop online, and let us help you make this Christmas one to remember.
FAQ's
Is Lingerie a Good Gift for Christmas?
Certainly, lingerie can make a wonderfully thoughtful and romantic gift for Christmas. However, it's important to acknowledge that lingerie sizing can be quite complex, and it's not always easy to determine the perfect fit for your special someone. To ensure the utmost comfort and satisfaction, we recommend taking a safe approach, especially if you are uncertain about your partner's size or preferences. Our gift cards, which allow your loved one to select their favourite lingerie pieces, can be an excellent alternative. This way, you can still give the gift of sensuality and style while ensuring your special someone gets precisely what they desire. It's a win-win, ensuring that your Christmas gift is both a heartfelt gesture and a perfect fit.
How Do I Find My Partner's Lingerie Size?
Finding your partner's lingerie size can be tricky. If you're planning a surprise, try checking their existing lingerie collection for size information. If that's not an option, consider asking a close friend or family member who might know.
What Style of Lingerie Should I Choose?
The style of lingerie largely depends on your partner's preferences. Consider what makes them feel confident and sexy. Do they prefer delicate lace, classic satin, or something more daring like a bodysuit or a quarter cup bra? Our expert staff can help you find the perfect style if you visit our Melbourne store.
Do You Offer Plus Size Options?
Absolutely! At Illusions Lingerie, we believe that everyone deserves to feel beautiful in their own skin. Our lingerie comes in a wide range of sizes and styles to flatter different body types. Our staff can assist in finding the most flattering options for your partner.
Can I Return Lingerie if It Doesn't Fit?
Certainly, we understand that sometimes sizing can be a challenge. We offer a flexible return policy to ensure that your loved one is completely satisfied with their gift. Just be sure to keep the tags on, and we'll be happy to help with an exchange or return if necessary. *Excludes some items such as underwear and hosiery due to hygiene reasons. 
About The Author
TRACEY
Lingerie Specialist
Famously known throughout Moonee Ponds and Greater Melbourne as the "Bra Fairy", Tracey has been helping women feel comfortable and confident through stress-free bra fittings for over 38 years.
Learn More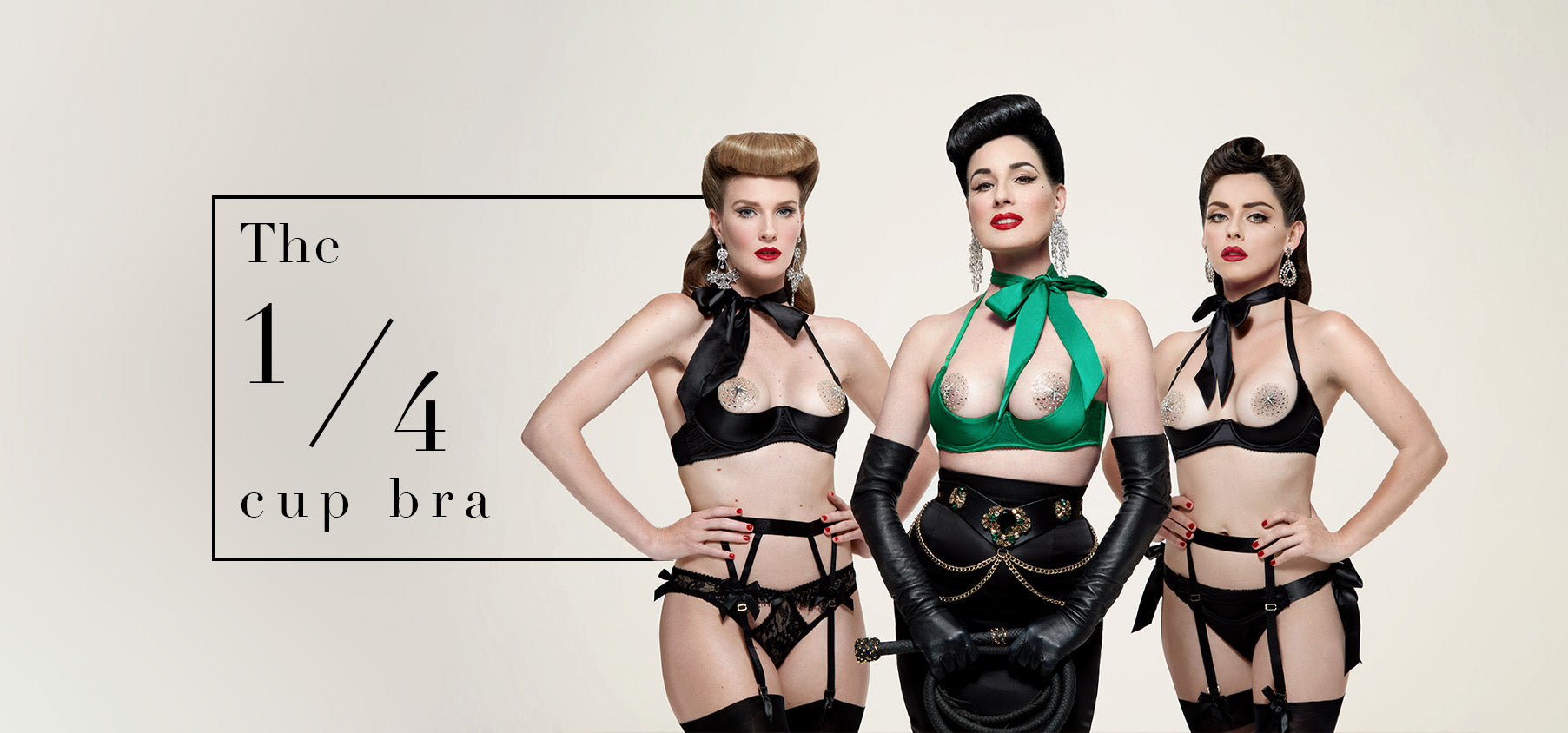 Quarter cup bras, oh la la! These pint-sized powerhouses of lingerie are here to dazzle and entice, providing just the right balance between sensuality and support. Lets uncover the tantalising sec...
Read more