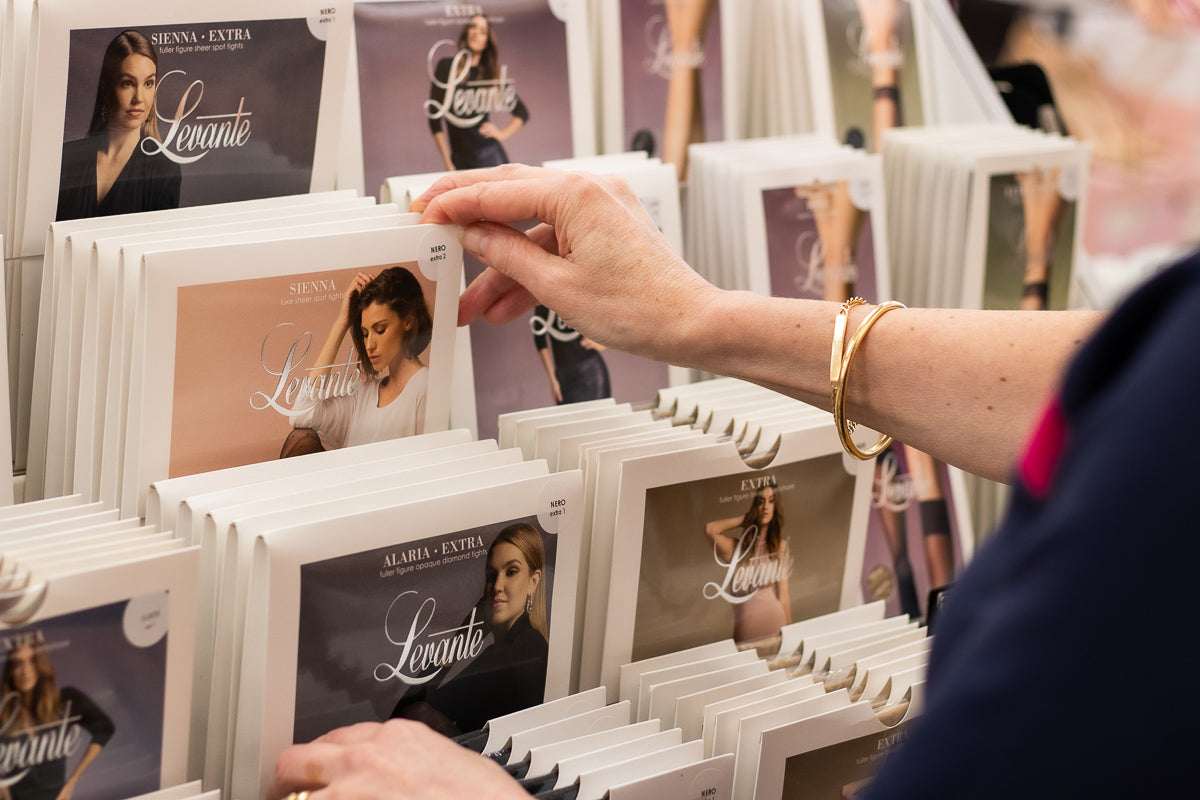 In need of Stockings?
Stay-ups? 
Knee Highs? 
Maybe just an anklet,
We've got you covered! (Literally)

With a large selection of popular brands such as Levante, Ambra, VooDoo, and Kayser, your legs will look as good as ever! 

Our hosiery is selected by our staff who have years of knowledge around what works best, what customers love, and only stock that's built to last.

You can search our range online filtering by sizes (Small to Extra Tall) or by colour to find the shade that makes your outfit shine.
Head in store to check out our sample fabrics to see exactly how they feel and how each shade works with your individual skin colour.

While you're looking, feel free to ask one of our staff in person or over the phone about the quality, or their recommendations about sizing.

About The Author
TRACEY
Lingerie Specialist
Famously known throughout Moonee Ponds and Greater Melbourne as the "Bra Fairy", Tracey has been helping women feel comfortable and confident through stress-free bra fittings for over 38 years.
Learn More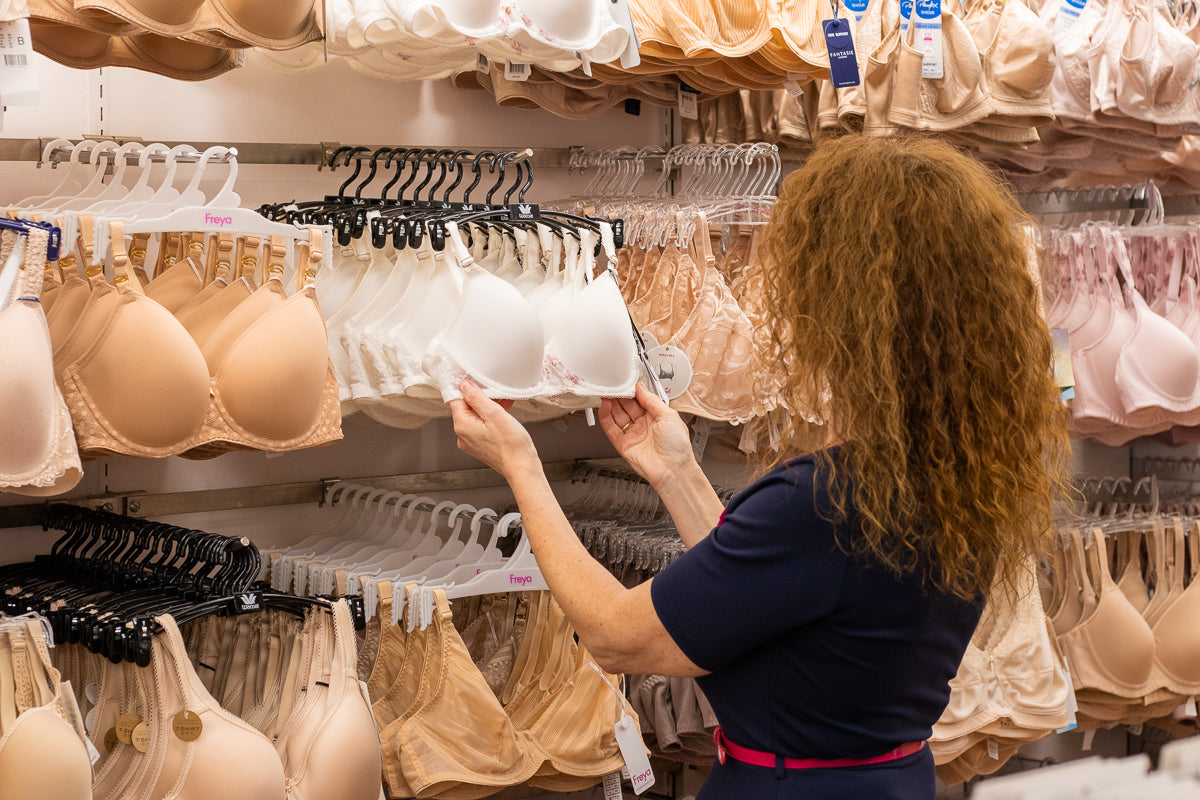 Feel confident knowing you're in the hands of experts.
Read more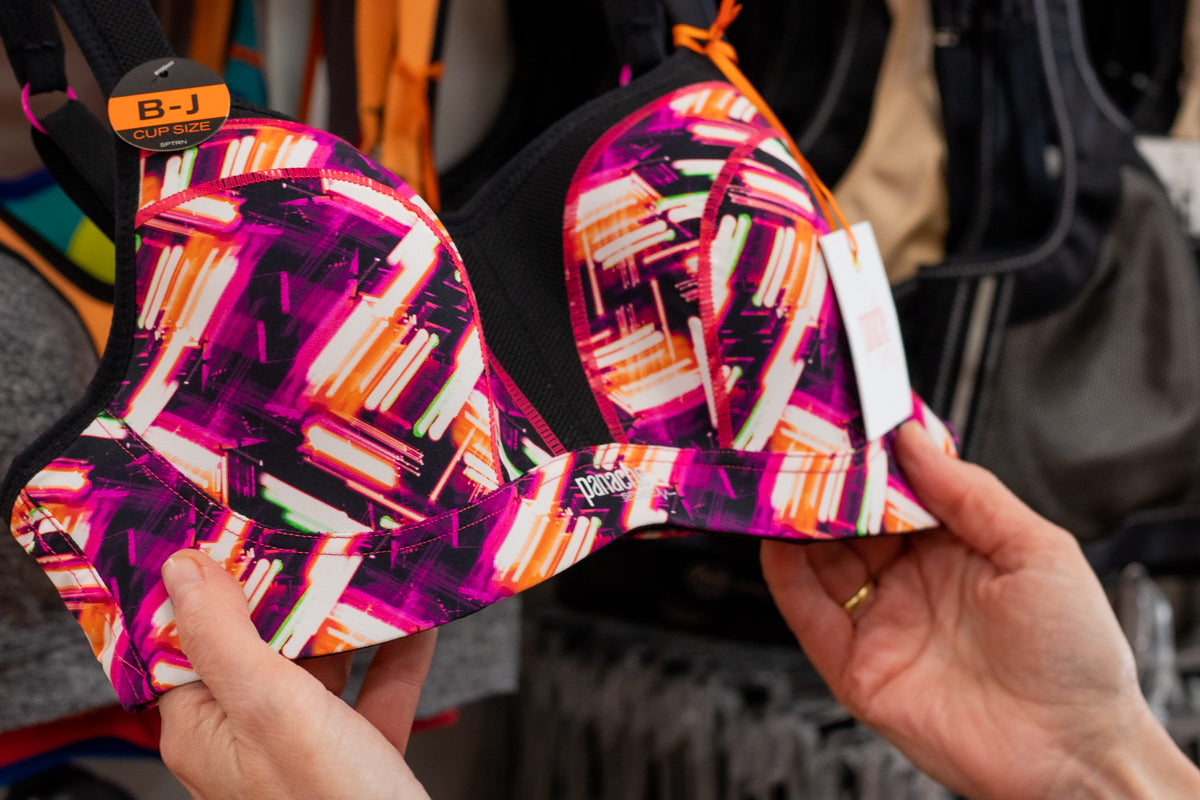 Get beach ready and feel supported this summer with your new sports bra.
Read more