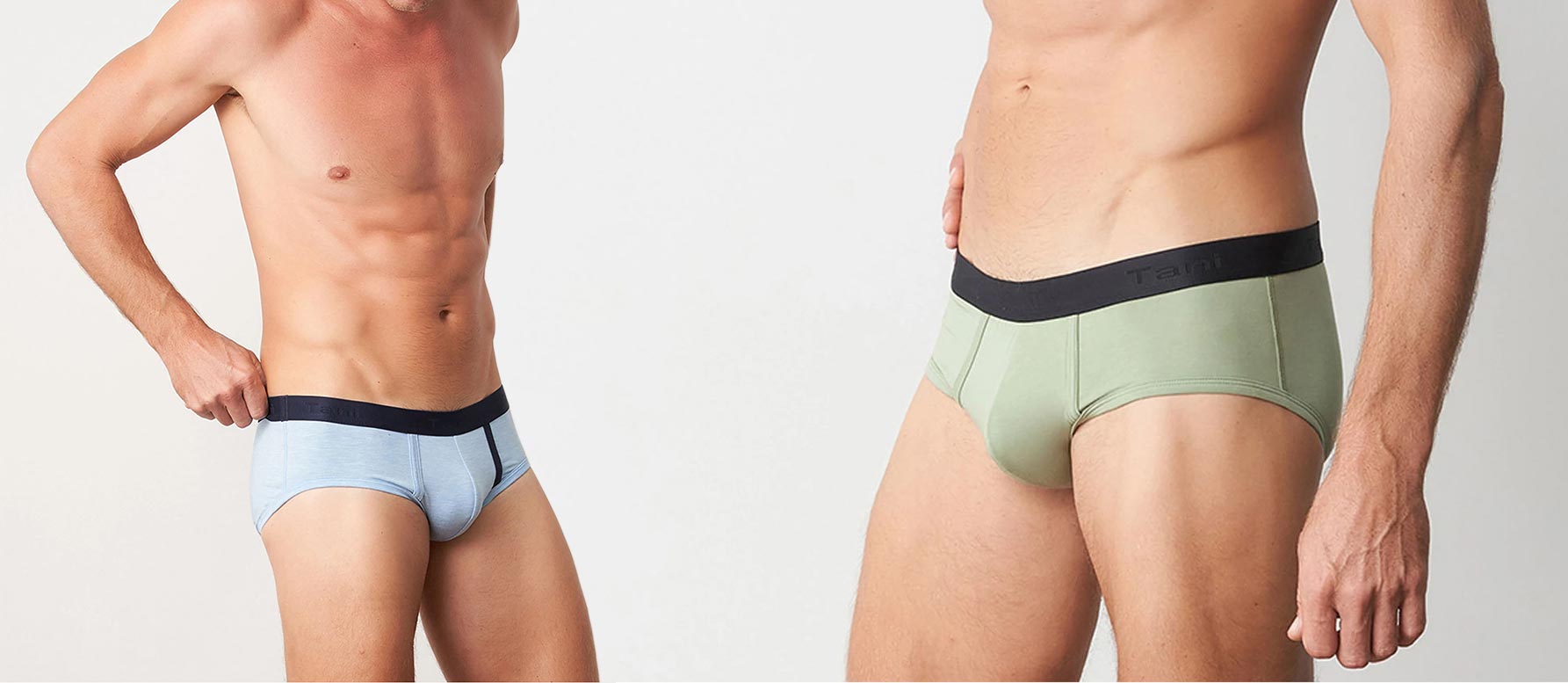 The Best Men's Underwear - Tani Online
Finding The Best Men's Underwear Made Easy
Underwear is not just about the fit, it's about the feel. From tops to bottoms, the Tani underwear collection is made from revolutionary fabric that feels like silk but wicks moisture and dries quickly so you can stay cool and dry all day long. Whether it's for yourself or as a great and useful gift for your partner, our little guide will let you know the benefits and differences when choosing Tani.

Materials and Sustainability
Tani believes in sustainability. They make sure to use materials that are not harmful to the environment and their products are made with high durability so they can last for a long time. Tani Australia has been in the business for over 15 years and they have seen how the industry has changed over time which is why they believe that it is important to keep up with the latest trends and technologies.
Tani Mens Underwear Materials
Good underwear is about having a high quality, sustainable and luxurious product that will last you for a long time - and at a reasonable price-point! The Tani Mens range comes in 3 premium fabrics to suit your needs, whether it's for everyday wear, a day in the park, a night out, or an intense gym sesh, you'll feel dry and free whilst knowing you're making a conscious step to a more sustainable lifestyle.

Modal Fabric
Tani's signature fabric derived from Austrian Beechwood with a luxurious silk touch feel is what has its customers coming back time and time again. The fabric can be washed time and time again and will retain its colour, softness and never balls. This sustainable, premium, bio-based fabric feels and fits perfectly every time.
Merino Wool
A warmer alternative to the traditional modal offerings, the range of extra fine Australian Merino wool - from local Melbourne specialists - with a unique finish that keeps the garment fresh and inhibits bacterial growth. This wool can be worn all year round whilst maintaining excellent moisture management and reducing odour. You'll love this hypoallergenic and breathable fabric.
Swiss Cotton
Manufactured in a family owned Mill near Zurich on fine gauge circular knitting machines, this is their greenest product yet. With only 3% of annual world cotton output meeting the strict requirements of Swiss Cotton, you can be sure that these products are of the upmost quality. Light weight, retains shape and softness even after repeat washes.

Sports Mesh
Hit new personal bests with the new sports Mesh fabric, perfect for training by offering superior breathability in all the right places. This quick drying and antibacterial fabric derived from beechwood combines high-tech processes with durable materials to provide a long lasting, colour retaining garment that will never let you down.

Tani Briefs, Trunks, and Long Leg Trunks
Regardless of how you prefer your 'members' to be contained, whether you like a slim brief profile, or maybe you're a trunks guy, Tani has you (and your butt) covered… literally.
Briefs
Tani briefs are the perfect choice for men who want to look their best. Men deserve to have underwear that is as comfortable and stylish as women's underwear, which is why they created their signature briefs.
This brief features a medium rise waist and signature branded waistband that is designed to provide the best fit, not too tight, not too loose. A large variety of stylish colours and a contoured pouch allows freedom and comfort while looking your best.
Trunks
The best selling mens underwear comes in the form of these Tani trunks. Just like the briefs, this underwear has all the same features and benefits you get from the signature briefs but with more of a square look to them and ensuring no ride up.

Long Leg Trunks
Finding the best mens underwear can be tough, especially if they aren't designed to stay in place. Stay comfier and warmer with the Tani Long Leg trunks that don't ride up. The longer length provides a snug fit which is perfect for layering under shorts or pants for some extra warmth throughout winter.
Our Tani Underwear Review
From the guys:
"There's nothing worse than underwear that causes sweat, itching, tears and has yellowed. We don't like to buy new underwear every month which is why the underwear from Tani is great. It's soft, very durable, doesn't crease and looks quite sexy (if I do say so myself)."
From the girls:
"Us gals wear the women's range of dresses, leggings and tops while our husbands and sons love the amazing feel of the mens Tani underwear. It's a perfect gift especially for those who are hard to buy for. Each Christmas we have them requesting new pairs in the latest fashion colours making gift giving time an absolute breeze!"
Buy Tani Mens Online At Illusions Lingerie
It's time we stop thinking of men's underwear as an afterthought or something unimportant because it actually plays an important role in our everyday life. Thanks to the large range of Tani products, there's something for everyone available here at Illusions Lingerie. Shop the range of Tani online with free delivery on orders over $150 Australia wide.
About The Author
TRACEY
Lingerie Specialist
Famously known throughout Moonee Ponds and Greater Melbourne as the "Bra Fairy", Tracey has been helping women feel comfortable and confident through stress-free bra fittings for over 38 years.
Learn More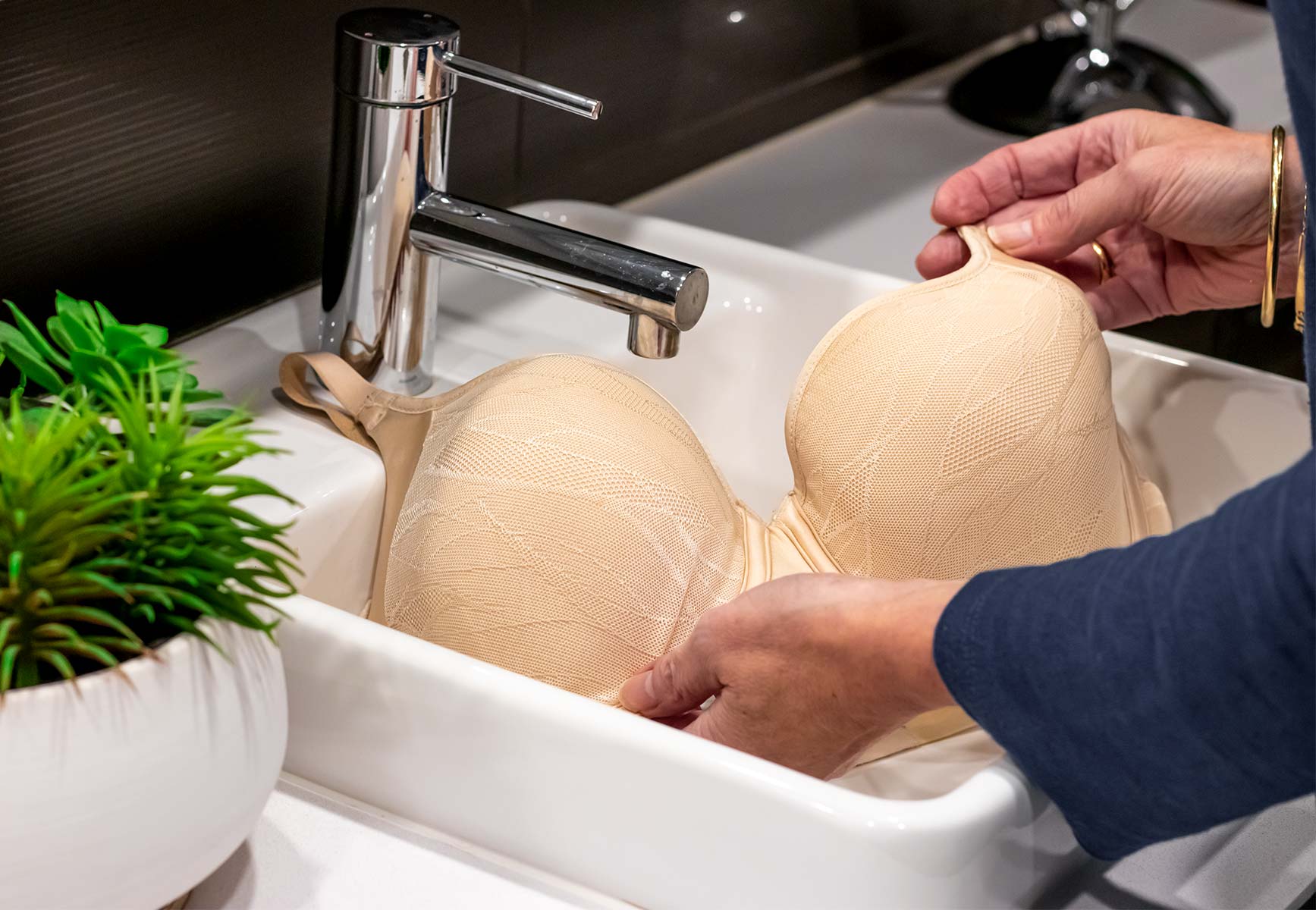 Why Caring For Your Lingerie Matters
Caring For Your Bra And Why It Matters. Many people believe that the lifetime of your bra depends on the quality of the fabric, although partly true, the lifetime of your lingerie comes down to yo...
Read more
Pride Month: Inclusive Fittings
Highlighting Inclusive Fittings This Pride Month Every Month Is Pride Month at Illusions Lingerie It is the time of the year when we celebrate love, diversity, and acceptance. It is also a time to...
Read more