Pride Month: Inclusive Fittings
Highlighting Inclusive Fittings This Pride Month
Every Month Is Pride Month at Illusions Lingerie
It is the time of the year when we celebrate love, diversity, and acceptance. It is also a time to honour the LGBTQIA+ community and all of those who have contributed to its success. Over this month we will be highlighting some of our efforts and services we offer to do our bit for the community.
We keep pride close to our hearts, just like our bras!
What To Expect When You Visit
Whether you're coming in during the daytime for a free bra fitting or a discreet bra fitting that we offer after hours, be rest assured you'll receive the same level of kindness and professionalism. Upon entering our store, you'll be greeted by one of our friendly staff who will do their best to guide you in the right direction finding what you're looking for.
If you're new to the lingerie scene, that's where our experts come to the rescue! They'll ask a few questions about your style and what occasion you would like the items for and find you some suitable garments. From there they'll get you in the fitting room for you to try on the lingerie ensuring that your items are snug but not too tight, the fitter will also check to see if the straps are positioned correctly and if they are hurting your shoulders.
Communication is key to finding your perfect lingerie set so don't be shy to let us know if something is too tight/loose or uncomfortable.
Crossdressing Bra Fittings In Melbourne
A crossdressing bra fitting is not something that people talk about openly (and we're happy to change that). Often many people go through the process of crossdressing without ever having had a professional bra fitting causing pain, discomfort and just not looking great in general. Don't feel bad about it, bra sizing can be confusing!
Since going online, we've experience an increased demand for discreet bra fittings for men which is why we have introduced our after-hour fittings. These fittings take place at 4pm, as soon as you arrive we close our doors so it's just you and our staff member so you can feel comfortable there is no judgement from any wondering eyes.
When you arrive we do request that you bring your breast forms if you have them so we can fit to your size. After we find you what you're looking for, you can purchase your items with cash or card and we are happy to give you a plain bag without branding too.
Trans Bra Fittings In Melbourne
A bra is an essential part of a wardrobe. It can be a significant investment, and it's important to have the right bra for your body. However, if you have transitioned or are in the process of transitioning, finding the right bra can be a challenge.
The first bra is a significant milestone for many transgender and non-binary people. It's the moment when they can finally embrace their identity and feel more confident in their own skin. The most important thing to remember is that it should be a positive experience. It's about finding something that fits you and makes you feel good about your body.
It's important that the place you go has trans-friendly bra fitting specialists available to help out with this process, but it's crucial that the person doing the fitting has had experience with trans bodies before going in for a fitting - at Illusions Lingerie our fitters have just this!
Whether you're trying to boost your bust or minimise your profile, our lingerie specialists will help you do just that.
-
We are proud of our team for being inclusive with their bra fittings.
Happy Pride Month!
About The Author
TRACEY
Lingerie Specialist
Famously known throughout Moonee Ponds and Greater Melbourne as the "Bra Fairy", Tracey has been helping women feel comfortable and confident through stress-free bra fittings for over 38 years.
Learn More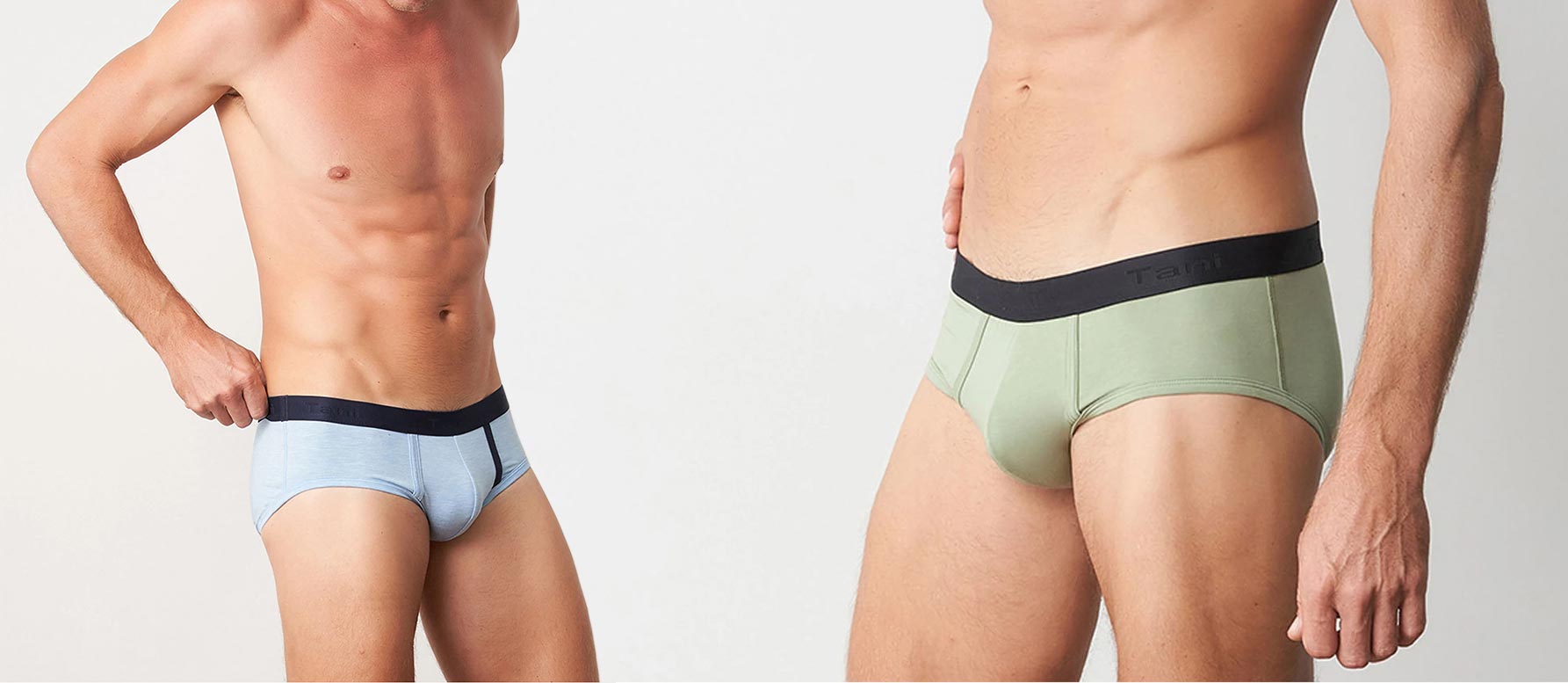 The Best Men's Underwear - Tani Online
Finding The Best Men's Underwear Made Easy Underwear is not just about the fit, it's about the feel. From tops to bottoms, the Tani underwear collection is made from revolutionary fabric that feel...
Read more
The "Feel Like A Queen Routine"
The Feels Like A Queen Lingerie Routine Our Top Picks to feel like a queen this Queens Birthday This Queen's birthday and long weekend (score!) feel like the queen of your castle with our top sugg...
Read more