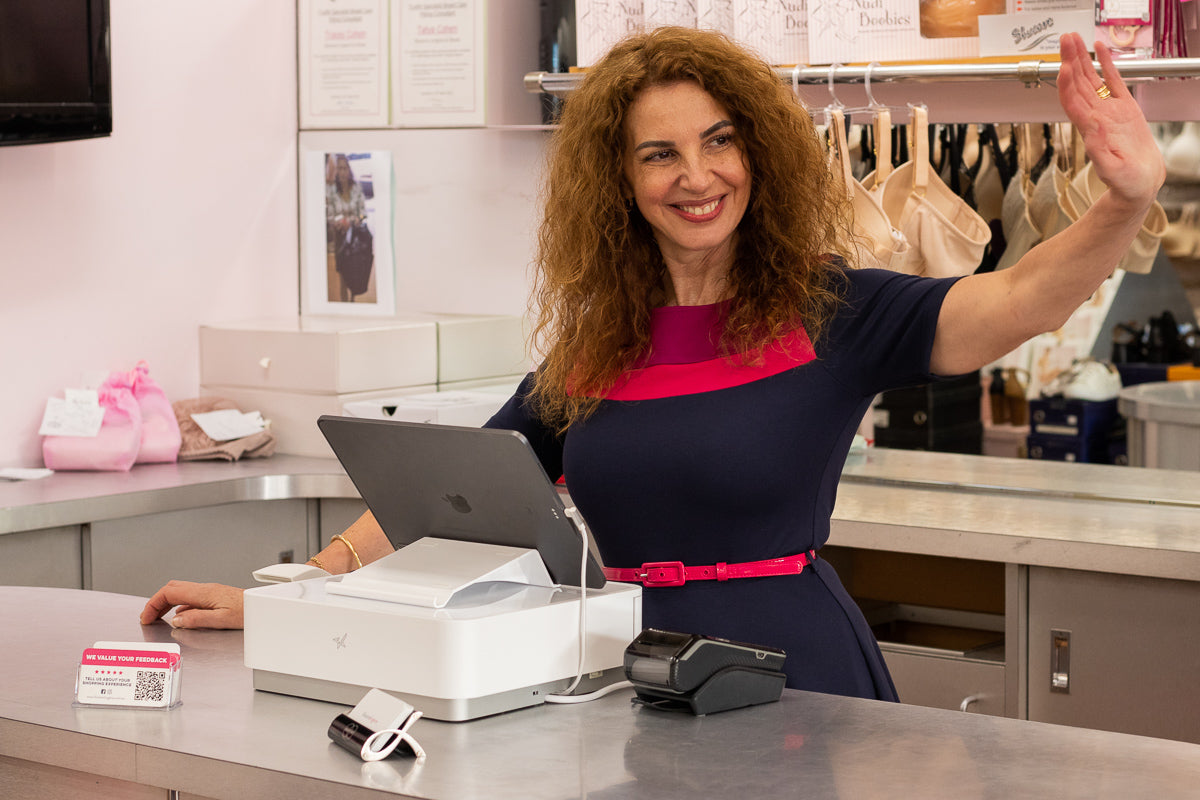 We're back! 👋 

Our doors are open after such a long time and we are so glad about it! The last few months in lockdown has been tough for everyone, especially retail. It's so lovely seeing our customers relieved to be able to shop in store once again, get a professional fitting and to take home a new well fitting bra.

With everyones routine changed due to restrictions, weight gain/loss as well as lingerie wear, tear, and stretching is very common. We've already had so many women come in as soon as they heard we are open to get themselves a new bra fitting. 

Thankfully we are back to our regular trading hours (Monday - Saturday: 9am - 5pm) to help find our customers their new garments. 

All of our staff are masked up, double vaxxed, checked in, and sanitiser at the ready so you can feel comfortable and safe when you shop in store.

We hope to see you in-store!

The Illusions Team
About The Author
TRACEY
Lingerie Specialist
Famously known throughout Moonee Ponds and Greater Melbourne as the "Bra Fairy", Tracey has been helping women feel comfortable and confident through stress-free bra fittings for over 38 years.
Learn More