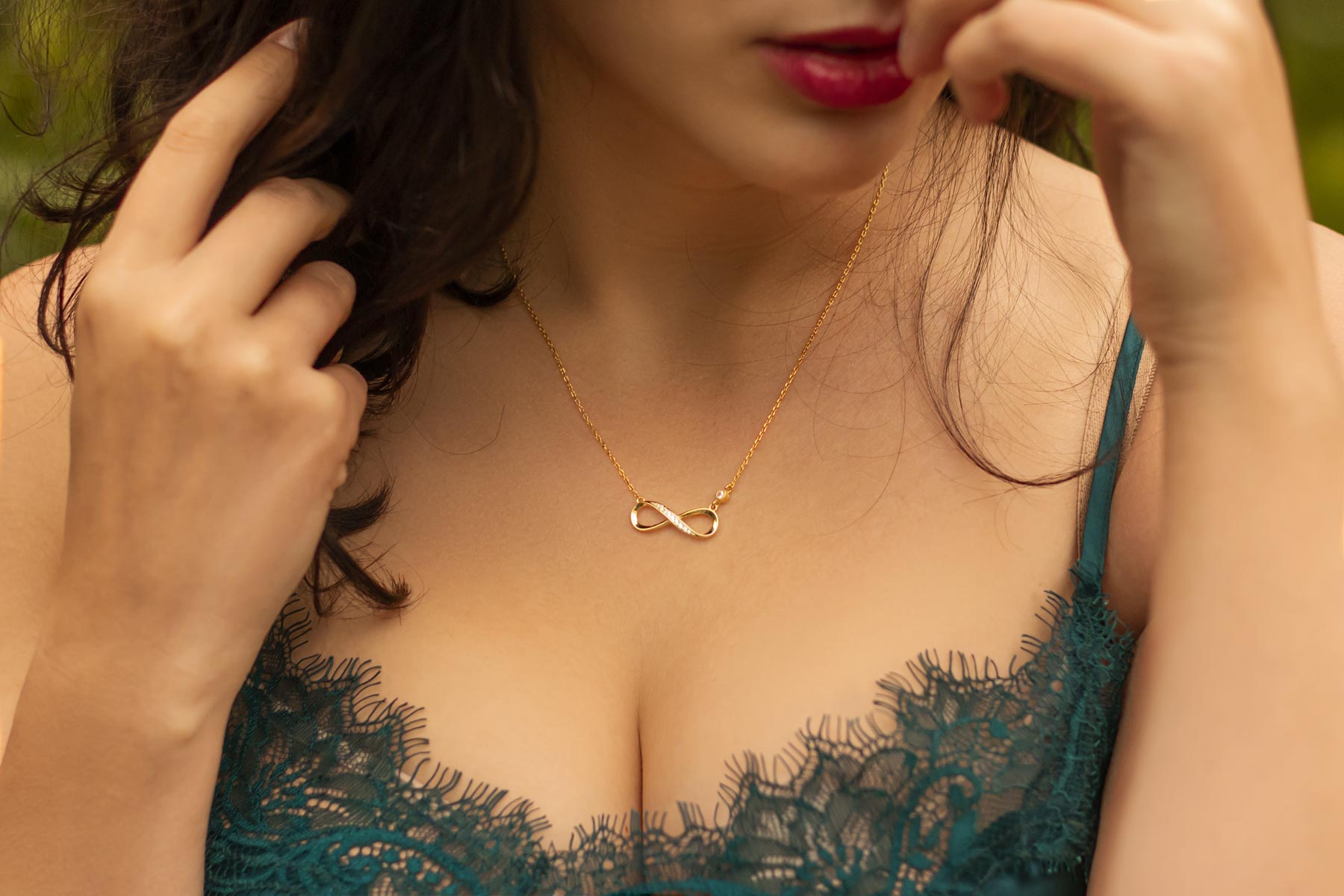 Accessorising Your Lingerie With Jewellery
At Illusions Lingerie, we know that finding the perfect bra can make all the difference in how you feel and present yourself. But why stop at lingerie? We're excited to introduce our newest brand Genarvé, an online jewellery store that offers stunning, high-quality, tarnish resistant pieces at a price that doesn't break the bank.
Genarvé jewellery is available in gold, rose gold, and silver and features exquisite statement pieces inspired by nature, a range of personalised jewellery to be customised to your hearts content, and dainty rings. Each piece is plated and tarnish-resistant, so you can enjoy wearing them time and time again.
One of our favourite pieces from Genarvé is the Euphoric Peace Anxiety Ring (Fidget Ring). This clever design features four movable precious beads that can calm busy fingers and minds in elevated style. The minimalist-style ring pairs perfectly with any outfit to stay on-trend and at peace throughout the day. It's available in both Gold or Silver finish making it perfect to pair with any outfit.
The Treasures of Paradise Turtle Necklace is another exquisite piece that embodies the precious delicacy of the natural world in a minimalist and elegant form. It features an emblem of the intrinsic beauty of Mother Earth, the turtle pendant, with an exquisite pearl shell and ornate gold casing. Hung from a fine gold chain, it's a charming design that adds a touch of elegance to any outfit.
Pictured: Lotus Flower Necklace with the Sainted Sisters Silk Chemise
Lastly, the Sacred Trust Lotus Flower Necklace is perfect for those who want to bear the essence of purity and strength. The exquisite jewelled flower reflects the power of inner faith and is finished here with a stunning cluster of fine gemstones to effuse a magical sparkle. The elegant charm on a classic oval link chain is the perfect complement to any look as a reminder of the power we each hold in being our authentic selves.
For our customers at Illusions Lingerie, they can talk to the makers of the brand and make requests for custom lengths and styles in store. So make sure you stop by and check out (or better yet, try on!) some of this amazing jewellery.
Don't miss out on this exclusive opportunity to elevate your outfit with stunning jewellery pieces from Genarvé.
About The Author
TRACEY
Lingerie Specialist
Famously known throughout Moonee Ponds and Greater Melbourne as the "Bra Fairy", Tracey has been helping women feel comfortable and confident through stress-free bra fittings for over 38 years.
Learn More