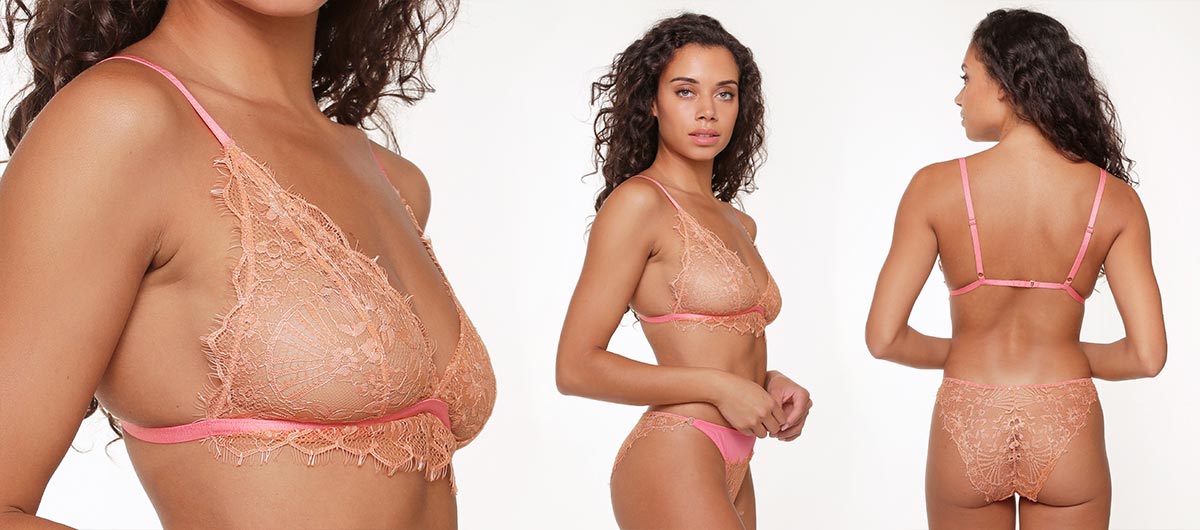 Bra vs Bralette: The Differences, Pros, and Cons
If you're a lingerie enthusiast or even a beginner, you've probably heard of bras and bralettes. While they are both designed to cover the bust, they are different in several ways. In this blog post, we'll take a closer look as to what a bra and a bralette are, their differences, pros, and cons, and answer some frequently asked questions. Lets dive in!
What is a Bra?
A bra is an undergarment worn by women to support their breasts. It typically consists of two cups that are supported by straps that go around the back and over the shoulders. Bras can have underwire, padding, and other features to provide additional support, lift, and shaping. They come in various styles, including push-up, plunge, full coverage, and more.
According to a study by Wacoal Lingerie, 8 out of 10 women wear the wrong size bra. This often leads to discomfort, back pain, and poor posture.
 Pros of Wearing a Bra:
Provides excellent support and shaping, especially for larger busts.

Comes in many different styles and designs, suitable for various occasions and outfits.

Offers a more traditional, classic look.
Cons of Wearing a Bra:
Can be uncomfortable, especially if not fitted correctly.

Some straps may cause shoulder and back pain.

The underwire may poke or dig into the skin. 
At Illusions Lingerie, we offer bra fitting services to ensure that you are properly fitted into a bra that provides optimal support and comfort.
What is a Bralette?
A bralette is a more relaxed and comfortable alternative to a bra. It usually has soft cups that offer minimal support, and often doesn't have an underwire or padding. Bralettes can have thin or thicker straps, and the design is often more intricate and fashionable. Bralettes are often worn as a fashion statement or for lounging, but can also be used for minimal support. 
Pros of Wearing a Bralette:
Provides comfort and freedom of movement.

Has a more relaxed, laid-back look.

Can be worn as a fashion statement or as a layering piece.
Cons of Wearing a Bralette:
Offers minimal support, not suitable for larger busts or high-impact activities.

May not provide the same shaping as a bra.

Some styles may not be suitable for certain outfits.
What is The Difference Between a Bra and Bralette?
Bras are a more traditional and structured option that provides excellent support and shaping, making them ideal for larger busts or high-impact activities. On the other hand, bralettes are a more relaxed and fashionable option that offer minimal support, making them suitable for smaller to medium-sized busts or as a fashion statement.

Bralettes are perfect for lounging, layering, or as a sexy lingerie piece. In contrast, bras are ideal for more formal occasions, such as work or special events, where support and shaping are essential. Ultimately, it's a matter of personal preference and outfit choice. If you're looking for optimal support and shaping, a bra is the way to go. If you prefer a more relaxed and fashionable option, a bralette may be a good choice thanks to it's lacy appearance compared to traditional bras. 
It's good to also note that bralettes don't always follow the same sizing as traditional bras. Where bras go 10A, 12A, 14A, 16A and so on, bralettes more often than not are sized 10 / Small, 12 / Medium, 14 / Large and so on.
FAQs
Are Bralettes Good for a First Bra?
Bralettes can be an excellent option for a first bra, especially for girls who are just starting to develop. They offer minimal support and are more comfortable than traditional bras, which can be an essential factor for girls who are still getting used to wearing undergarments.
Are Bralettes More Comfortable than a Regular Bra?
Bralettes are generally considered more comfortable than regular bras because they don't have underwire or padding however this is more so true for those with a smaller bust. They are designed to be worn for extended periods and offer a more relaxed fit but the lack of support means that women with a fuller bust won't get the support they require.
Are bralettes only for smaller busts?
Bralettes are generally recommended for smaller to medium-sized busts, as they offer minimal support. 
Can I wear a bralette instead of a bra?
It depends on your needs, preferences, and size. Bralettes are not suitable for high-impact activities or for women with larger busts that require more support. However, if you prefer a more relaxed and fashionable alternative to a bra, a bralette may be a suitable option.
While both bras and bralettes have their unique advantages and disadvantages, it's essential to choose the right undergarment that feels comfortable and offers you the support you need. Whether you prefer a traditional, classic look or a more relaxed and fashionable alternative, Illusions Lingerie has got you covered (literally).
At Illusions Lingerie, we offer a wide range of bras and bralettes in various sizes and styles to suit every need and preference. From the best bras for small to large breasts, our expert fitters can assist you to find the perfect fit that offers optimal support, comfort and confidence!
About The Author
TRACEY
Lingerie Specialist
Famously known throughout Moonee Ponds and Greater Melbourne as the "Bra Fairy", Tracey has been helping women feel comfortable and confident through stress-free bra fittings for over 38 years.
Learn More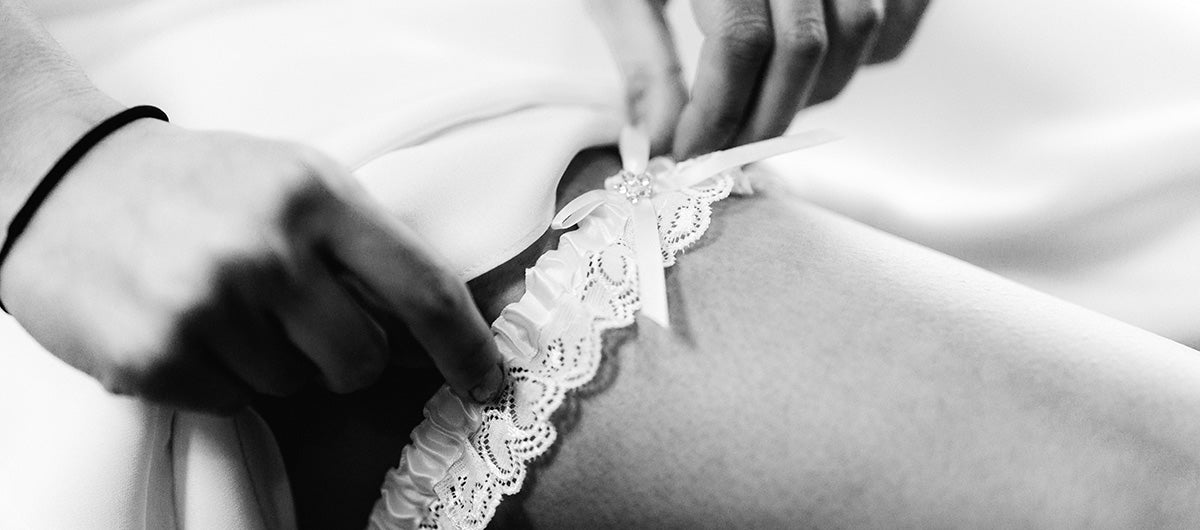 Introducing: Wedding Garters in Melbourne
Garters have been a traditional bridal accessory for centuries. While many brides today choose to forgo this age-old tradition, for those who wish to embrace it, a wedding garter can be a beautifu...
Read more