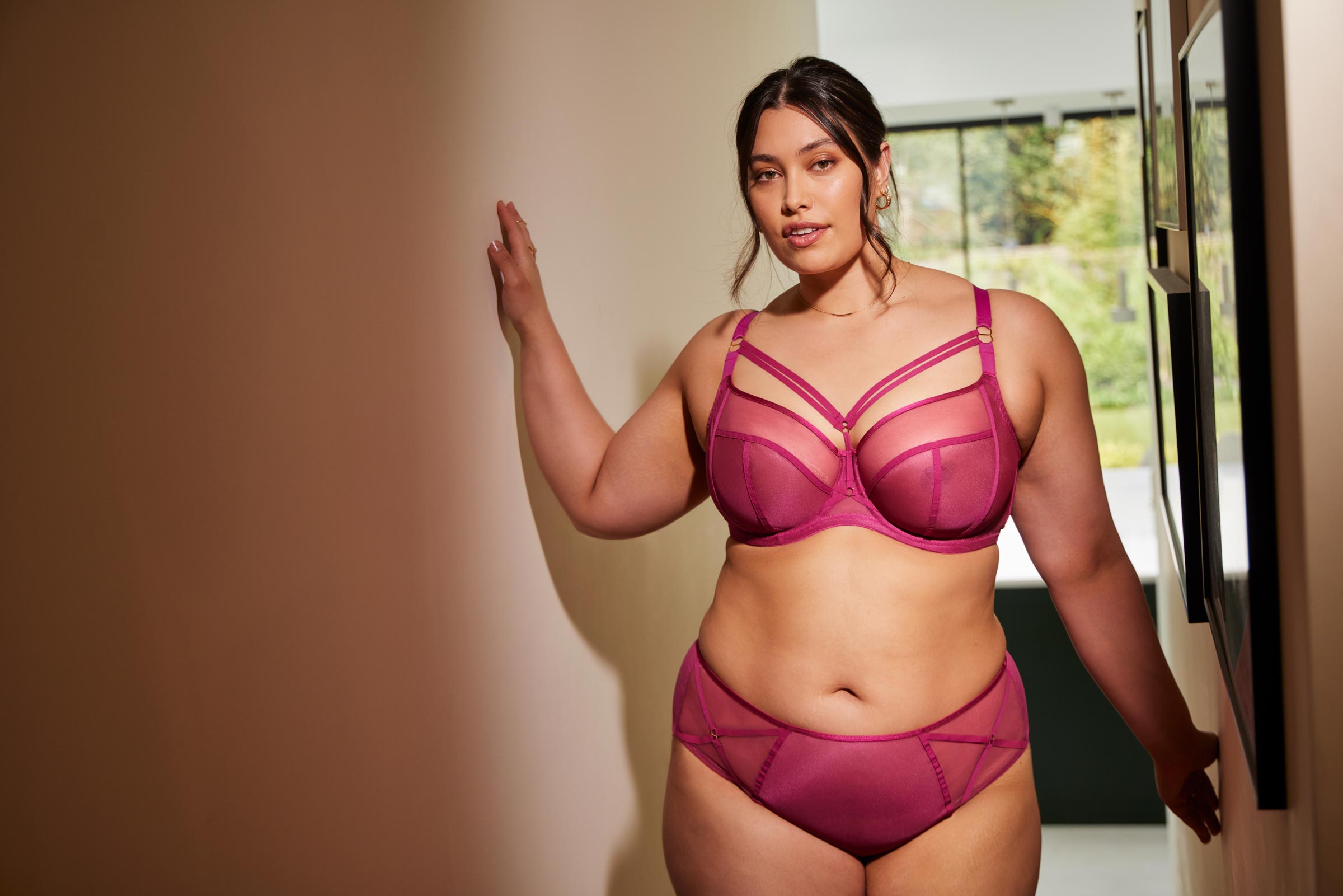 Top 10 Best Bras For Large Breasts
Big and bountiful cleavage is considered the ultimate symbol of femininity, but ask anyone with a bigger bust about their experience with lingerie shopping and I guarantee you they'll say the struggle to find the best bras for large breasts is REAL. But don't worry, if you're a buxom babe in need of a plus size bra that's both comfortable and high-quality, we've done the leg work for you. And we didn't stop at the best bras for large breasts; we've got a recommendation for all types and styles, from strapless bras and push-up bras to sports bras and maternity bras. So, what are the best bras for large busts? Let's find out!
The 10 Best Bras For Large Busts
When your bra cup overfloweth, the best bras for large busts provide style, support and above all comfort. They have features like wide, adjustable straps, full coverage cups, underwire or wireless designs for support, and back smoothing elements. Oh, and the materials should be breathable. At Illusions Lingerie, we know a little something about plus size bras and how to fit them.
The 10 best bras for large breasts are:
1. Triumph Beautiful Silhouette
Best Strapless Bra For Large Breasts 
First on our list is the Triumph Beautiful Silhouette. The best strapless bra for large breasts should prioritise support and stay-up power, and that's exactly what this pick provides. Featuring a wide band and silicone lining for grip, you can wear this bra and feel confident it's not going anywhere. The smooth, moulded cups create an invisible look under clothes and flatter a larger bustline. It also boasts detachable and convertible straps for any occasion or outfit. A triumph indeed!

Colours: Black & Nude
Band sizes: 10-18
Cup sizes: D-G
2. Freya Show Off Plunge 
Best Push-Up Bra For Large Busts
Our second pick and the best push-up bra for large busts is the Freya Show Off Plunge. Aptly named, this is a bra for the woman who wants to flaunt her assets in comfort and style. Designed with a low centre front, it provides a 'push up' look without the push. This unique design is perfect for when you want to wear a low cut outfit but don't want your bra to show. But with Freya's signature top cup embroidery featuring a floral and love heart design, showing it off is certainly not a bad thing. 
Colours: Black multicolour
Band sizes: 10-16
Cup sizes: D-G
3. Playtex Comfort Strap Wirefree
Best Wirefree Bra For Big Boobs
A list of the 10 most comfortable bras for large breasts is not complete without mentioning the Playtex Comfort Strap Wirefree: the best wirefree bra for big boobs. Comfort is not just in the name - this bra is specially crafted with wide cushioned straps to relieve shoulder pressure and prevent dig in (a common problem for women with bountiful bosoms). Wirefree doesn't mean support-free either - this bra's unique M-frame structure provides a smooth shape and firm support without using underwire, so worries about poor posture and potential back pain are a thing of the past.
Colours: Natural beige
Band sizes: 16-26
Cup sizes: B-F
4. Playtex Front Fastening Posture
Best Front Closure Bra For Big Busts
Next on our list is the Playtex Front Fastening Posture; the best front closure bra for big busts. A comfortable bra isn't just about smooth fabric and moulded cups, it's also about convenience and extra support, and this item offers both. The Playtex Front Fastening Posture wirefree bra is crafted to enhance posture and alleviate back discomfort. Its cleverly stitched cups offer side support and a smoother silhouette, giving you the assurance to flaunt your revamped style with confidence. Most women would agree nothing feels better than removing your bra at the end of the day, and with a front closure bra for large breasts, taking it all off has never been quicker or easier!
Colour: Nude & Black 
Band sizes: 14-22
Cup sizes: B-DD
5. Elomi Cate
Most Comfortable Bra For Big Breasts
Deciding on the most comfortable bra for big breasts wasn't easy, but the honour goes to the Elomi Cate bra. Featuring a sheer embroidered top cup with stylish intersecting arc design, it's hard to believe a bra this chic is the pinnacle of everyday support and comfort. The secret is in the design. The Elomi Cate has the same frame as the Elomi Caitlyn Side Support Bra but with a little of the excess fabric removed at the underarm. The result is improved support in the underarm area and a comfortable bra for big breasts you can wear all day and night. 
Colour: Black & latte
Band sizes: 16-24
Cup sizes: DD-JJ
6. Triumph Gorgeous Silhouette
Most Affordable Bra For Large Busts
Buying the best bra for large breasts shouldn't break the bank, that's why we've included one of our more affordable items: the Triumph Gorgeous Silhouette. This t-shirt style bra combines bonded fabric and innovative back smoothing that's both flattering and supportive. It boasts extendable padded shoulder straps that are also adjustable to cross-over, making it the perfect match for a range of day and night time outfits. And for just $69.95, getting a gorgeous silhouette has never been easier for those with a blessed bustline. 
Colour: Skin & Black
Band sizes: 12-20
Cup sizes: C-E
7. Goddess Sport
Best For Sports
The best sports bra for large busts offers robust support, reducing bounce and discomfort during activity, and that's exactly what the Goddess Sport provides. Its three-section cup and side support panel ensures both a flattering shape and unmatched support. And say bye-bye to boob sweat and chaffing - the fabric is specially treated to wick away moisture, so you stay cool and dry. But what makes this one of the best bras for large busts is the wider spaced hook and eye closure for solid back coverage and support.Plus, the fully adjustable straps are so soft, you'll barely feel them against your skin (now that's what I call comfort). 
Colour: Teal & Black Snake
Band sizes: 14-26
Cup sizes: D-G
8. Corin Virginia
Best For Back Support
Killer cleavage may look great, but can cause back pain for some women if they're not wearing a professionally fitted bra that provides good support. That's why our list had to include the Corin Virginia; one the best bras for back support. What makes it the best? The innovative and high-tech design. It features thermally moulded cups made from three layers of fabric and 3D soft foam that adapt perfectly to the shape of your breasts and provide unparalleled support. When a bra provides the right support for your size and shape, your neck, shoulders and back no longer have to compensate and aches and pains become a thing of the past. 
Colour: Cappuccino, Pecan & Ruby
Band sizes: 6-22
Cup sizes: C-GG
9. Hot Milk My Necessity Full Cup
Best Maternity Bra For Large Busts
Did you know your breasts can get one and a half times bigger during pregnancy and breastfeeding? So if you're already wearing plus size lingerie, finding the best maternity bra for a large bust is essential, and you can't go wrong with the Hot Milk My Necessity Full Cup. Specially designed for the fuller bust from an E cup to a G cup, luxurious multi-fit seamless bra with removable foam cups and a side sling support is the mother of all plus size maternity bras. Its exceptional support is all thanks to a hidden inside support panel designed to support the heavier bust. Plus, it's seamless and flexible fit ensures maximum comfort during pregnancy and postpartum. 
Colour: Black & Frappe
Band sizes: S-XXL
Cup sizes: Full cup
10. Elomi Matilda
Best Lace Bra For Large Breasts
Last but not least, there's the best lace bra for large breasts, and that honour goes to the Elomi Matilda. It's designed with the specific needs of larger busts in mind and doesn't compromise on the details. The underwire cups provide solid support and lift, coupled with sheer, lace-embellished sections that don't just look beautiful, but also ensure a superb fit. The gorgeous plunge neckline adds a touch of sass, leaving you feeling confident and comfortable all day. Plus, with a variety of colours to choose from, the Matilda can match any mood or outfit.

Colour: Cafe au Lait & black 
Band sizes: 16-22
Cup sizes: E-J
A Comfortable Conclusion
Every woman deserves a bra that makes her feel as amazing as she is and hopefully this guide helps take the guesswork out of finding the perfect bra for large busts. Whether you're playing sport, dressing up for date night or just need an everyday bra that's both stylish and comfortable - these picks have got you covered. 
See something you like? Why not come try it on in store and get a free professional bra fitting? Or chat to our friendly staff about all the items in our plus size lingerie range. 
Enjoy this guide? Our editor also recommends:
About The Author
TRACEY
Lingerie Specialist
Famously known throughout Moonee Ponds and Greater Melbourne as the "Bra Fairy", Tracey has been helping women feel comfortable and confident through stress-free bra fittings for over 38 years.
Learn More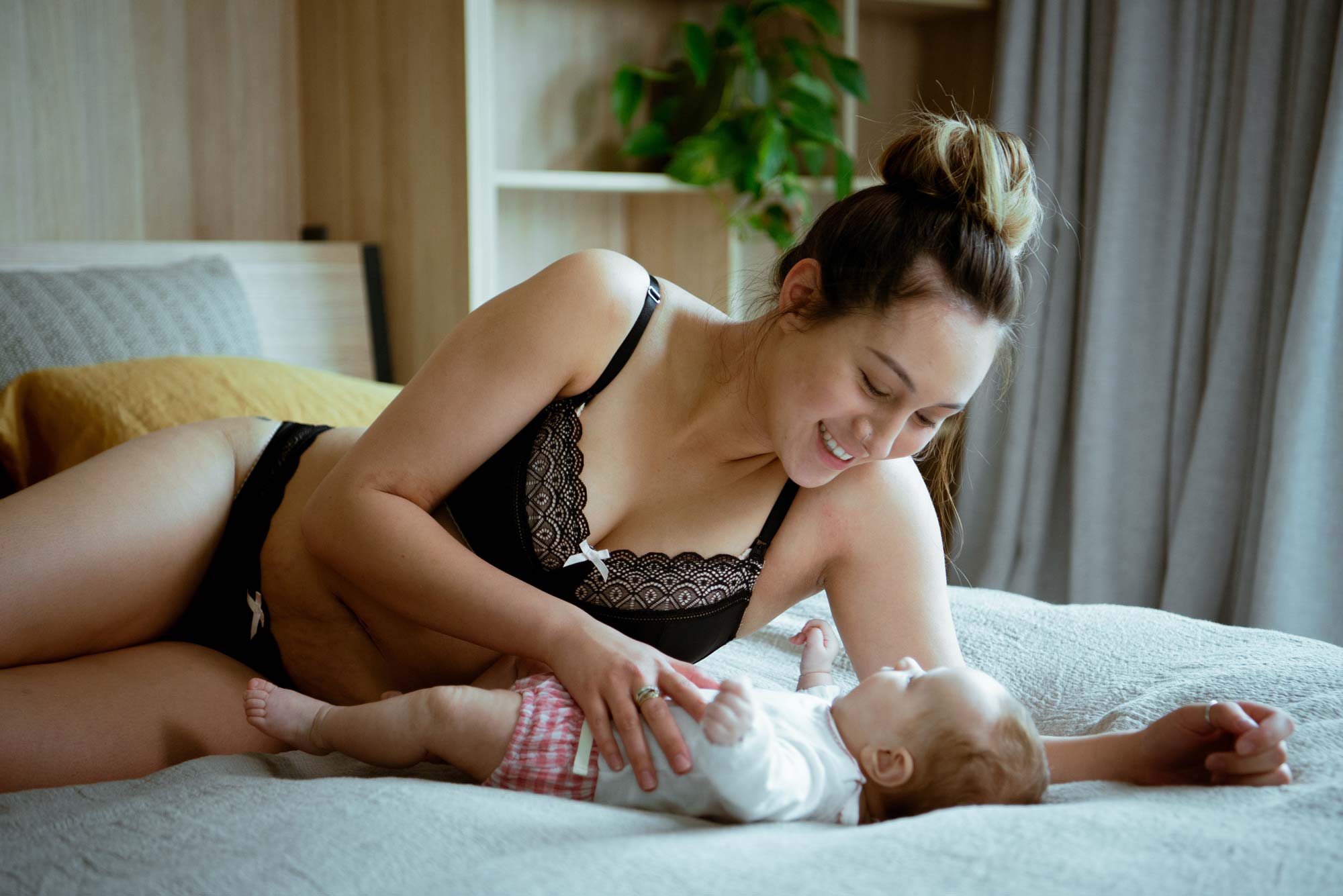 Meet Katherine: Your Personal Bra Fitter
If you're struggling to find the perfect bra that fits like a dream, Katherine, the newest addition to the Illusions Lingerie team is here to help you find your new favourite bra. With her experti...
Read more