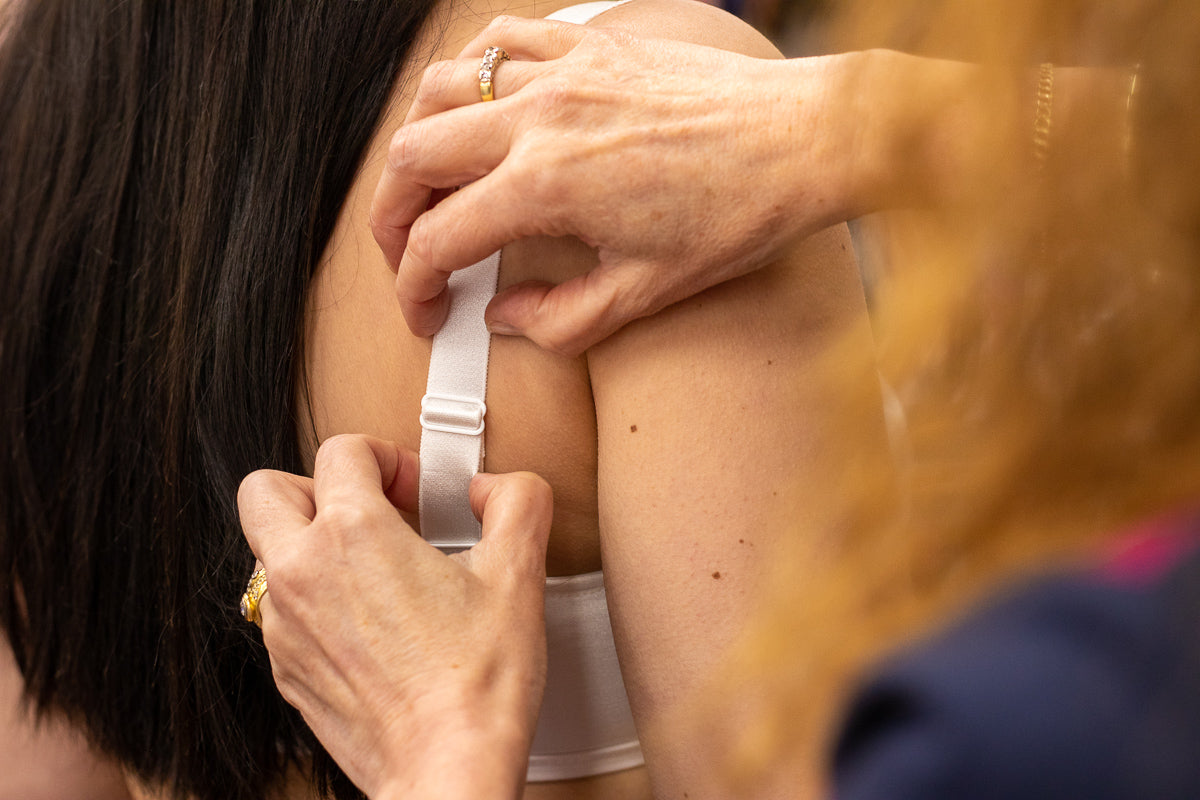 Where To Get A Bra Fitting In Melbourne
Get The Best Fitting Bra at Illusions Lingerie!
When shopping for a bra makes you feel aggravated, stressed and uncomfortable, leave it to the professional bra fitters at Illusions Lingerie to take the fuss out of finding a bra. Gone are the days of bulging breasts, wires digging, and back & neck pain (ouch!) - our friendly staff take the struggle and guesswork out of finding the perfect bra. Featuring a wide range of products for all budgets and sizes, Illusions Lingerie will be your new favourite bra boutique - no appointments required!
Our 1-on-1 Services
Catering to everyones unique needs and specialising in the larger figure, our staff have the knowledge and range to provide you with the perfect garment. Ranging from 8 - 28, A - J cup with in-between and fringe sizes, we have exactly what you need to feel comfortable and well supported.
Meet The Mother-Daughter Duo
Say Hi To Tracey!
Tracey is known along the street for her iconic locks and passion for customer service. With her 38 years of bra fitting experience, Tracey knows the ins and outs of what bra works for each individuals unique shape and size. As a mother herself, Tracey is also a whizz when it comes to recommending and fitting
maternity bras
to women along their pregnancy journey.
Give a shout out to Talya!
Daughter of Tracey, Talya has been fitting bras since she was 17 years old! Her 15 years of fitting experience is nothing shy of spectacular and her customer reviews back this up. In addition to providing the best bra fitting, Talya is a pro when it comes to fitting first bras ensuring young women feel comfortable and not intimidated with their first experience.
Location & Store Times
Our lingerie store is located in Puckle Street, right in the heart of Moonee Ponds. With street parking and a wheelchair/pram accessible entrance, you'll arrive easily ready for your personal bra fitting.
Illusions Lingerie
22 Puckle Street
Moonee Ponds
VIC 3039
Mon - Sat: 9am - 4pm
Sunday: Closed
Public Holidays: Closed
Reviews
Don't just take our word for it though! Feel free to read our glowing google reviews from our loyal customers. 
"I can't thank the ladies at Illusions Lingerie enough. I have been shopping with them for years now and every single experience I've had has been beyond easy and pleasant. Particularly, Talya who never hesitates to greet me upon arrival and always knows the best styles to recommend to me based on what I need and what style suits. Thank you for your excellent service and always friendly manner! Very highly recommended! :)"
 "No words are enough to thank the two ladies that helped me yesterday. They were so friendly and willing to assist me especially when l have had bad experiences before at other stores. They instantly knew my problem and went to find the right bra and I still can't get the smile of my face. Thank you so so much."
"These two ladies at Illusions Lingerie are a dynamic duo to be reckoned with! Have been coming to this store for years because of their consistently fantastic service, time and time again. Discrete fittings and very personable! Highly recommend!!!" 
"My favourite bra shopping experience ever. The woman who owns this store is incredible - she knew my size from looking at me and the first bra she gave me was perfect. No mean feat when buying maternity bras! Already looking forward to coming back. Highly recommended."
About The Author
TRACEY
Lingerie Specialist
Famously known throughout Moonee Ponds and Greater Melbourne as the "Bra Fairy", Tracey has been helping women feel comfortable and confident through stress-free bra fittings for over 38 years.
Learn More

The Best New Tani Winter Loungewear
The Best New Tani Winter Loungewear That You'll Want To Buy Who is Tani? Tani creates high-quality loungewear made from the best micro modal fabric sustainably sourced from Austrian beechwood. Tan...
Read more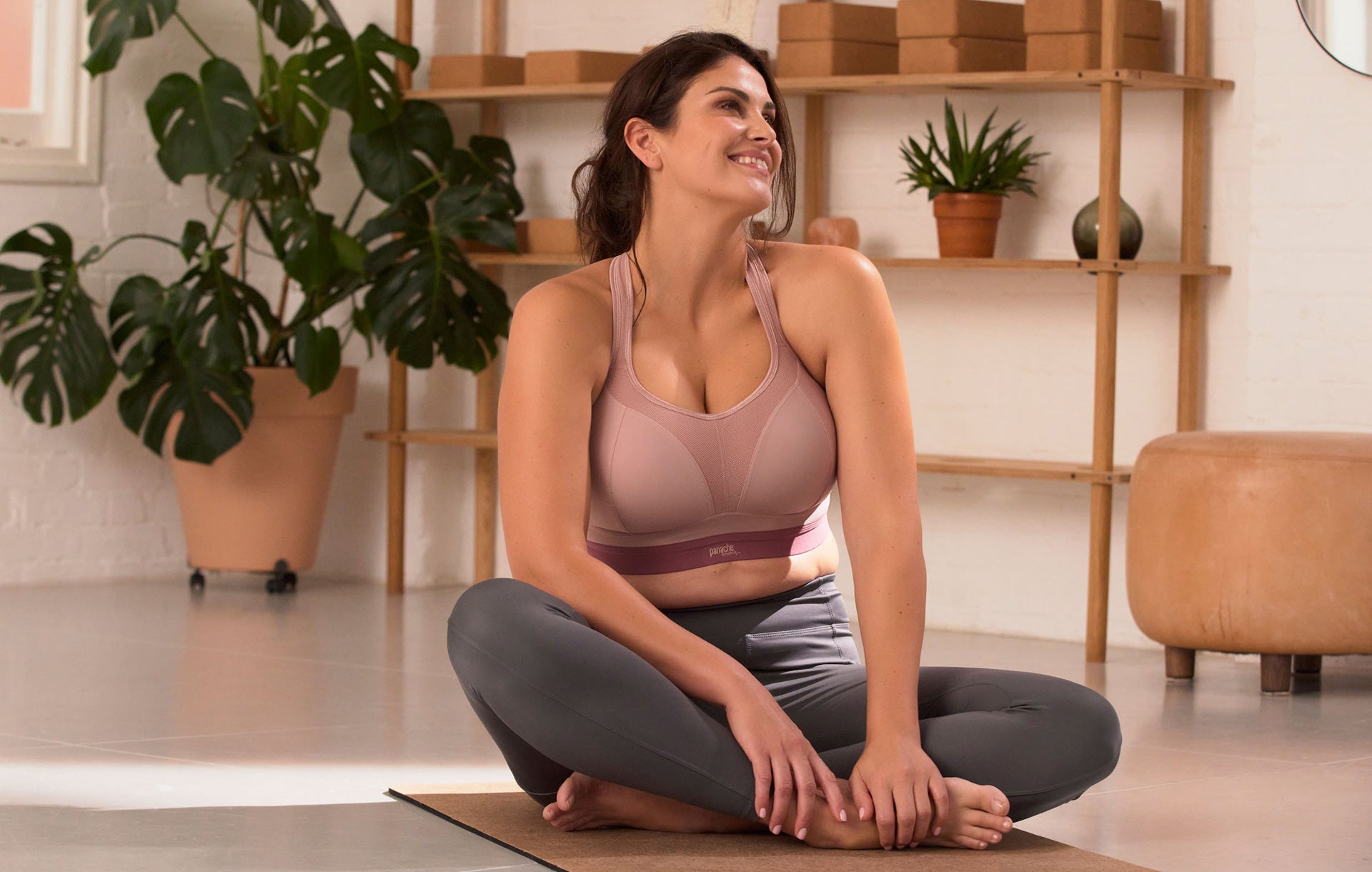 Why A Good Sports Bra Is A Must-Have
Why a Good Sports Bra Is a Must-Have Just about all fashionistas pay attention to the cut and fit of their regular bras. After all, nothing finishes off the allure of a great outfit, beautiful fac...
Read more