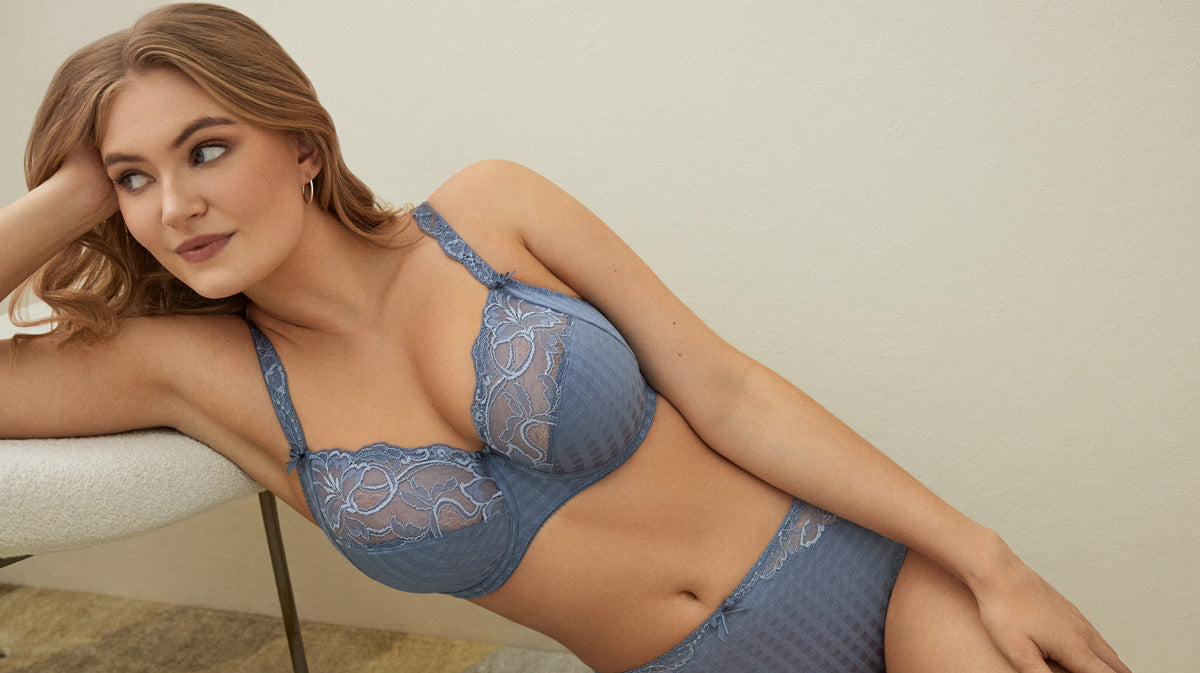 Your Ultimate Guide to Shopping for Functional Lingerie
In the world of fashion, brand loyalty has become a common practice, with many individuals proudly displaying the logos of their favourite designers. However, when it comes to lingerie, should brand loyalty always take precedence over functionality? We believe that finding the best fitting bra should be the ultimate goal. In this blog, we explore the importance of shopping for functionality rather than solely relying on brand names when it comes to your lingerie choices.

Our Philosophy: The Perfect Fit Matters
Unlike department stores with sales reps that push their own brands to meet targets, find yourself a boutique dedicated to providing customers with the best-fitting bras instead. Lingerie boutiques carefully curate their collection, ensuring that they only stock brands that have been tried and tested. When you walk into our lingerie store, you can be rest assured that you'll leave with a high-quality garment that not only fits impeccably but also meets your unique needs.
While brand loyalty can be comforting, it's important to recognise that different brands excel in different areas. In the lingerie industry, brand loyalty may lead you to miss out on other fantastic options that could be a better fit for your size, shape, or style. That's why we advocate for exploring beyond familiar brand names and prioritising functionality above all else.
Exploring Brands for Every Need
With a diverse range of brands available, you can find the best style of bra for your unique requirements.
Let's dive into some notable examples:
Shopping for Your Needs
When it's time to refresh your lingerie collection, we encourage you to prioritise functionality over brand loyalty. While big-name brands like Chanel, Prada, or Gucci dominate the fashion world, your lingerie drawer should prioritise the perfect fit. We have witnessed numerous instances where customers walked in searching for "a Triumph bra" but discovered a better-fitting, more suitable option from a different brand.
Your Lingerie Drawer is Your Ultimate Toolkit
Your lingerie drawer should be your ultimate toolkit, equipped with a bra and the best women's underwear for every occasion, a comfortable everyday bra for the daily grind, a range of low to high impact sports bras for when you work up a swear, a stylish strapless for that little black dress and a little something sexy for date night. At Illusions Lingerie, we encourage you to explore the best offerings from each brand to create a curated collection that meets all your lingerie needs. Your lingerie toolkit should be a reflection of your personal style and a testament to the importance of functionality in your everyday life.
While sporting a big name brand will never go out of fashion, we believe that shopping for functionality is the key to finding lingerie that truly enhances your comfort, support, and confidence. By exploring a range of brands that cater to your specific needs, you can discover a perfect fit that goes beyond brand names. So, the next time you're shopping for a bra, let functionality be your guide. Visit Illusions Lingerie, where our knowledgeable staff will assist you in finding the perfect bra that suits your unique requirements and leaves you feeling fabulous every time.
About The Author
TRACEY
Lingerie Specialist
Famously known throughout Moonee Ponds and Greater Melbourne as the "Bra Fairy", Tracey has been helping women feel comfortable and confident through stress-free bra fittings for over 38 years.
Learn More