The Best of Each Bra Type
We've compiled a list of every type of bra and our pick of what we think is best! Of course these are just our suggestions and it's best to be properly fitted by a professional to know exactly what feels best on your individual size and shape - but without further ado, lets see our choices!
Best Everyday Bra
It's an attractive bra available in the colourways that most customers are after; black, white, beige and seasonal fashion colours. At a reasonable price point of $100, this is a staple for every woman's wardrobe.
The bra is made from an ultra light 3D spacer foam which shapes the bust without increasing the size of the bust. It does run slightly small along the cup and back so we suggest sizing up.

Overall it is a great choice for women who are looking for a minimal and comfortable bra.
Best Sports Bra
For the best sports bra, we recommend the Anita Momentum for sports and high intensity workouts. The bra is SUPER comfortable with wide shoulder straps which means it doesn't dig in and the towelling inner lining absorbs sweat for a cool and comfortable workout.
It's wirefree and minimising profile holds the bust snug to prevent excessive bounce and tugging while the black/silver design will keep you looking like a warrior.
Best Strapless Bra
If you're looking for a strapless bra, the Triumph Beautiful Silhouette is the way to go. This full cup bra - with added silicone around the cup for added grip - offers great support for women who are looking to accentuate their curves while wearing a strapless dress. This strapless bra ranges from a 10 to 18, D to G cup and is by far one of the most supportive strapless bras we have come across. Consider our strapless bra fitting guide to answer all your strapless bra questions.

Best Convertible Bra
This versatile bra offers more strap options than you'll be able to think of! The Refined Lines from Finelines offers the option to be a:
- Regular
- Regular Low back
- Halterneck
- Halter low back
- Cross over back

Providing an option for any style of outfit. It also comes with a pair of clear straps for those wishing to hide their bra.
Best Push Up Bra
If you're looking for a bust boosting bra, the Wacoal Ravissant is a beauty.
The gorgeous plunge push up bra with a full lace cup and underwire will support and project your bust for a fuller profile and cleavage. It also supports women with a softer bust thanks to the stretch lace which holds, shapes, and prevents spillage. Pair this beautiful bra with the matching brief to complete your stunning new look.

Best Plus Size Bra
If it's a fuller figure bra that you're after, look no further than Elomi's number one selling style worldwide, Cate. This three piece full cup bra offers fantastic support with a lengthy adjustable strap making it great for both taller and shorter women. The structure and support is provided by the satin finished fabric which helps to hold, lift and reduce bounce while walking. Available in a full spectrum of colours, there is a colour to suit all tastes.
Best Petite Bra
For those with a smaller bust and looking for something pretty, Lingadore offers the Daily Lace Gel Bra. This bra sizes from an 8 to 16, A to DD cup. As one of LingaDores best sellers, this stunning bra also incorporates gel pads into the cup to offer a natural lift and shape.

Best Sexy Bra
Look and feel your best with the Marlies Dekkers Dame De Paris. This eye catching bra puts your breasts in the spotlight! This bra is padded to give extra support and the small cushions and wires offer a deep cleavage.
The Dame De Paris is definitely one of our favourites for those who are looking to show off the girls. 

Best Maternity Bra
Coming in both light and dark shades, the Hot Milk Show Off bra is the perfect bra for your pregnancy journey and the discreet clips make it easy for feeding. The added lace adds a touch of spice to your lingerie drawer and the 6 hook and eye extenders means you'll be able to keep using the bra while your size increases (or decreases post pregnancy).

Best Mastectomy Bra
With built in breast form pockets, wide, padded (and comfortable) straps, the Anita Safina is one of the best Mastectomy bras on the market. The 3 piece cup offers extra support and shape while the transparent tulle embroidery will have you looking your best. 

Best T-shirt bra
For great shape and a perfect fit, discover Fantasie's Ana Moulded Full Cup Bra. Our most popular t-shirt bra, the Ana, comes in an extensive size range from D to HH making it suitable for standard to full figured women. The spacer foam adapts to your bust shape while the seamfree design makes it the perfect t-shirt bra for everyday.

Best First Bra
The Ambra Seamless Singles is a great step up for young girls moving from a crop top to a bra. The wirefree moulded cup will eliminate the nipple showing under outfits while the knitting technique ensures a smooth shape under clothes.
Still Not Sure What's Best For You?
Struggling to find what's best for you and your body shape? At Illusions Lingerie we offer free bra fittings in Melbourne and are always happy to assist via phone or email.
About The Author
TRACEY
Lingerie Specialist
Famously known throughout Moonee Ponds and Greater Melbourne as the "Bra Fairy", Tracey has been helping women feel comfortable and confident through stress-free bra fittings for over 38 years.
Learn More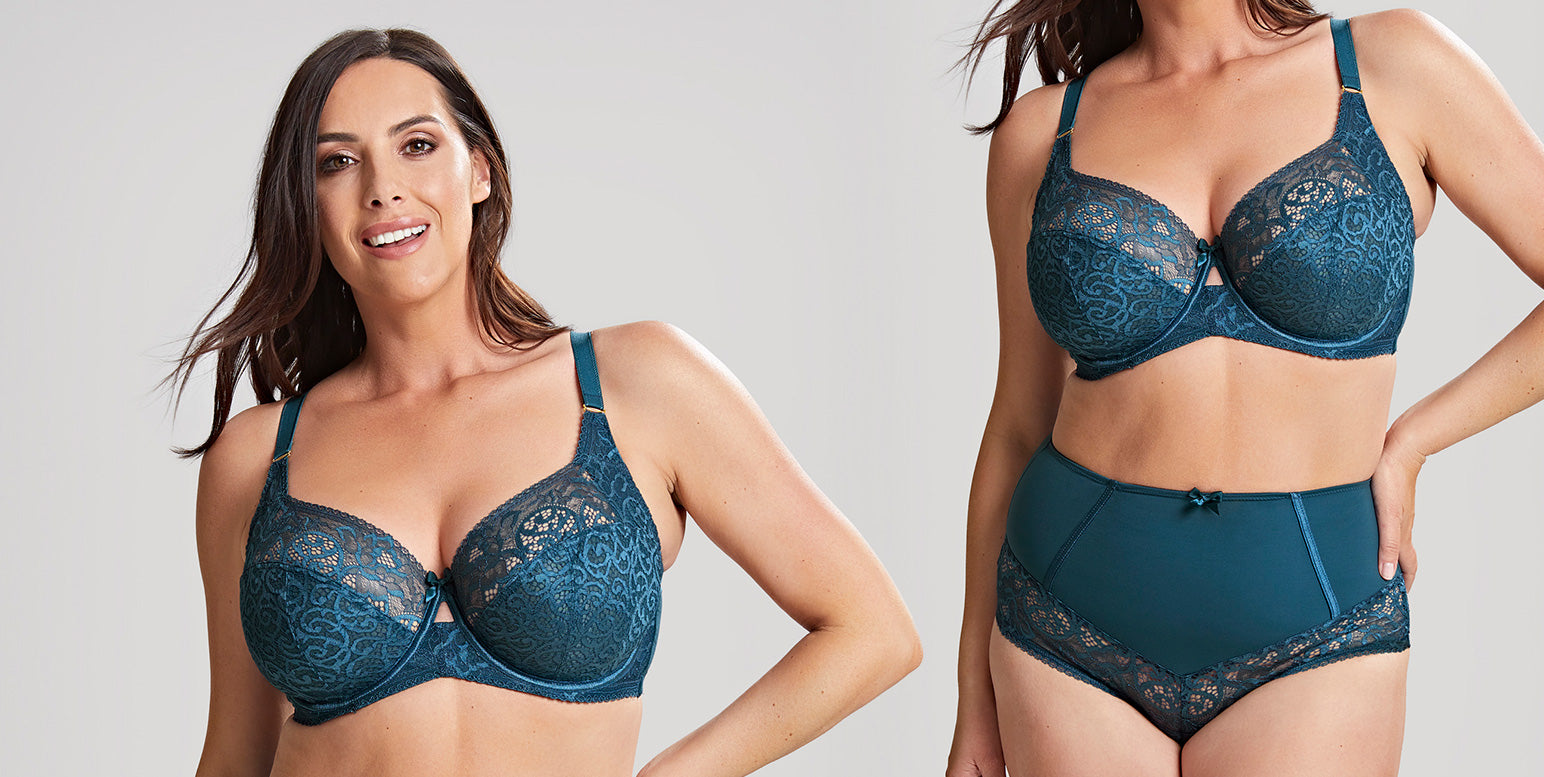 Featuring: Estel By Sculptresse
We wanted to highlight one of our stunning lingerie sets that ticks all the right boxes for fuller figure women. From renowned brand Sculptresse comes some of the most beautiful bra and brief sets...
Read more
Here at Illusions we LOVE Elomi! Having a quick look at Elomi's range of products, it's easy to see why. The beautifully designed bras are eye catching and with many years of experience creating ...
Read more